Ah, the '90s. Poofy bangs. Giant gold earrings. Equally giant (sometimes tinted) glasses. Big hair, bigger scrunchies. What a decade. Thanks to an amazing Good Samaritan on YouTube (shout out to gymgold07, whoever you are!), we're going to spend some time taking a walk down a very velvet memory lane. In two parts, we'll examine our favorite looks in '90s college gymnastics.
Today we'll take a look at 1990-1994, and keep an eye out for part two covering the second half of the decade. You'll see familiar faces: Suzanne Yoculan, Jenny Hansen, Greg Marsden and Sarah Patterson make many appearances. We also make some divergences to talk about other peak '90s things that show up: camcorders, gigantic printers and some amazing graphics. Feel free to open the YouTube links and follow along; you really don't want to miss the A+ commentary. Gym commentators have been saying, "She does a difficult beam mount, something you don't usually see these days" and, "You'll notice floor music in there background; all four events are taking place at once" for a very long time.
Keep in mind that the stylish looks we love now will probably seem equally goofy in 20 years. Maybe giant pink warmup jackets will be back in fashion.
It's going to be a very #ThrowbackThursday offseason, so check back every week for new throwback posts.
1990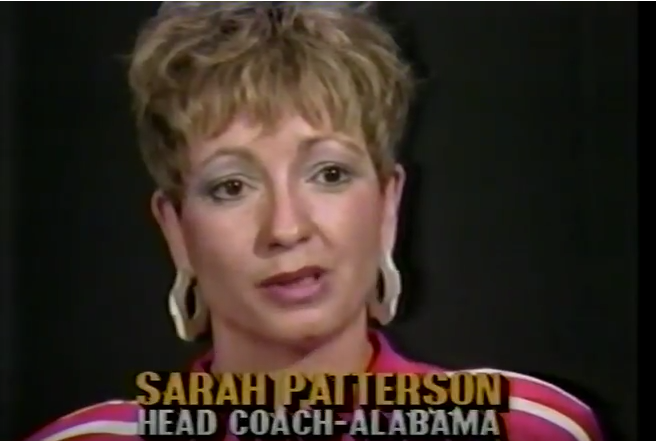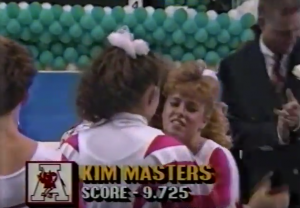 1991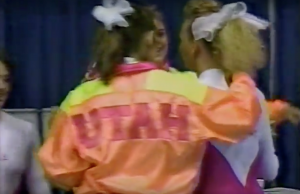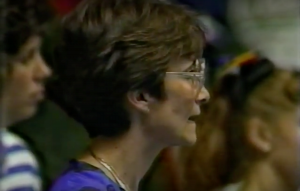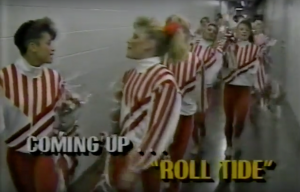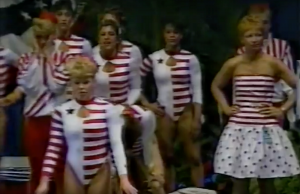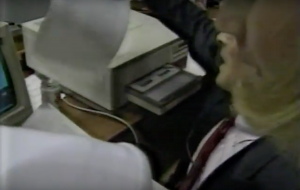 1992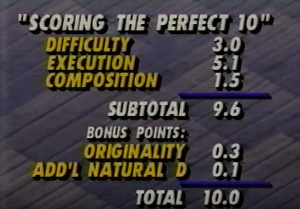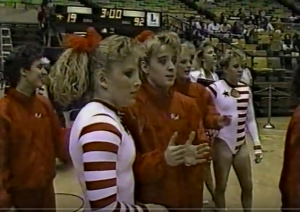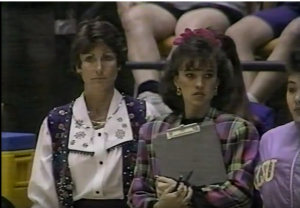 1993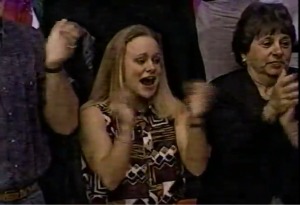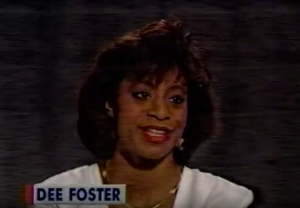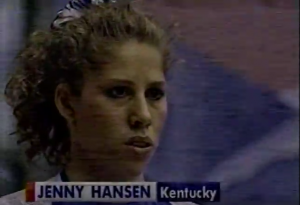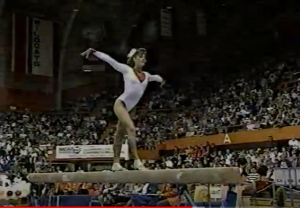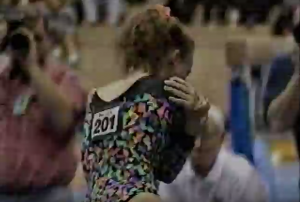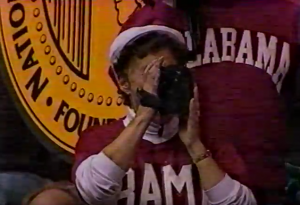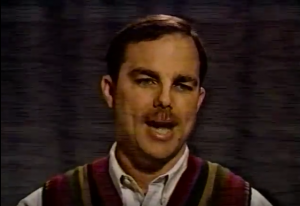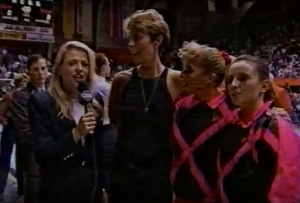 1994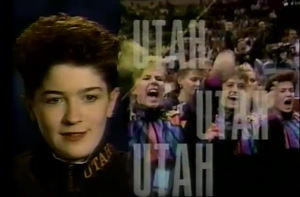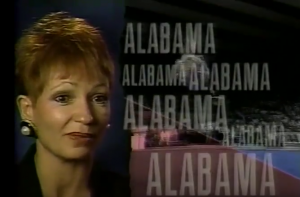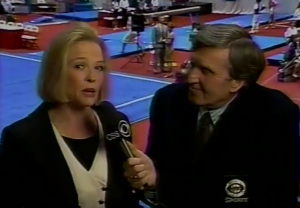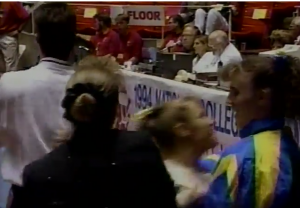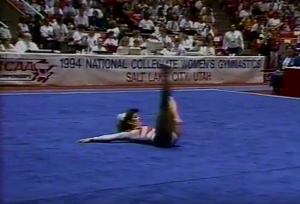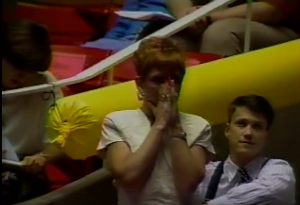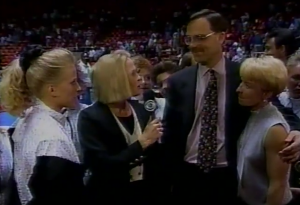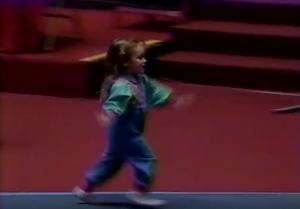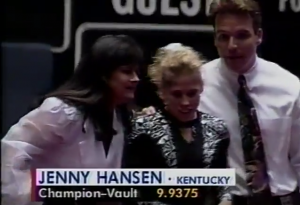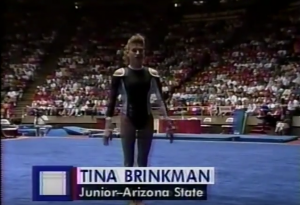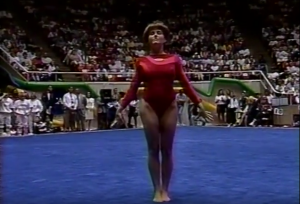 What is your favorite '90s trend that made an appearance? Let us know in the comments, and don't forget to check back for part two!
---
Article by the editors of College Gym News