Have you ever gotten tired of going to six different sites just to get all the information you want about college gymnastics? College Gym News is your one-stop-shop for everything college gym. From the latest news to rosters to live video links, we have it all. However, please note, curating all this information takes time, and we're working our hardest to get you all the information you desire.
For general comments, questions or inquiries, email us at [email protected]. To contact a specific editor, click 'email' under their name below.
Meet the Team
Leadership Team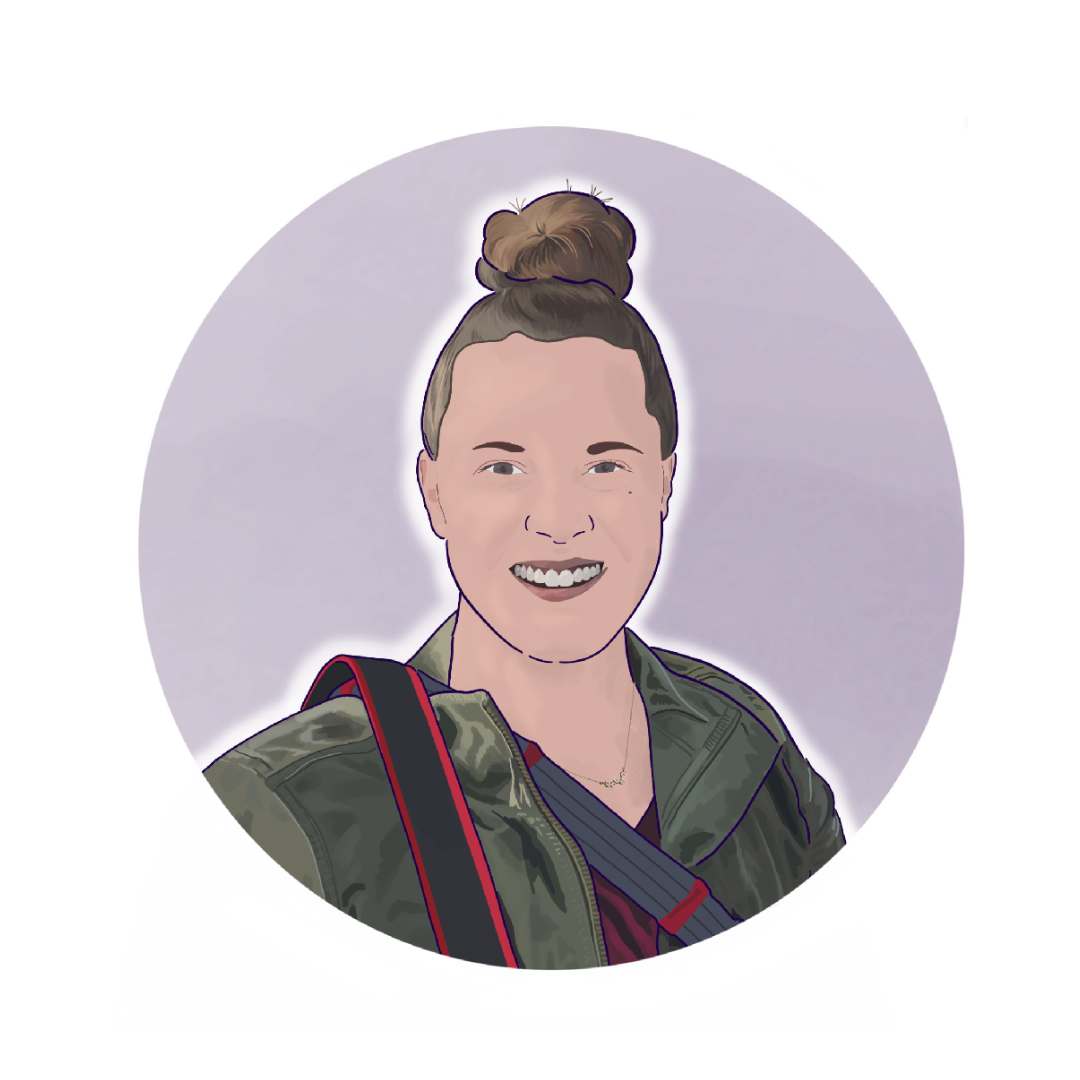 Elizabeth Grimsley | Editor-in-Chief
Twitter | Instagram | Email
Elizabeth is a former gymnast turned gym nerd who lives in Texas but calls Georgia home. She is a lover of the Colorado Avalanche, Shark Week and (well-performed) sheep jumps. She graduated from the University of Georgia with a B.A. in journalism, an emphasis in magazines, a certificate in sports media and a minor in sociology. She is a Fink Scholar and earned the Cox Poynter Leadership certificate. She founded College Gym News in the fall of 2015.
Read Elizabeth's articles.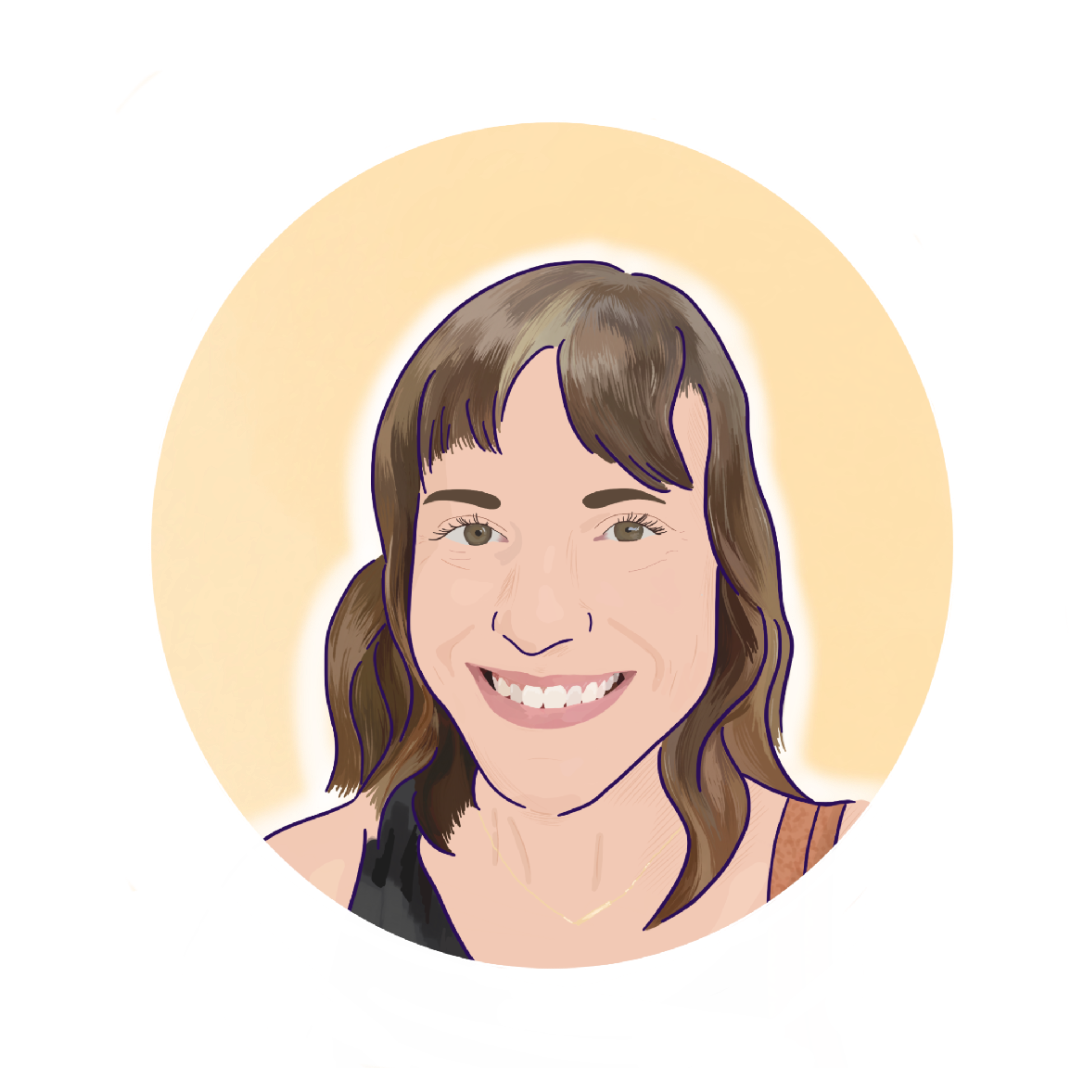 Emily Minehart | Co-Managing Editor
Twitter | Instagram | Email
Emily is a former gymnast and judge turned runner and gym nerd living in Chicago. She's a sucker for a good toe point, and in her non-gymnastics life, she has a B.A. in history from the University of Chicago, an M.S. in Library Science from the University of Illinois and is working as an archivist. Aside from managing editor, Emily is also in charge of the Big Ten beat.
Read Emily's articles.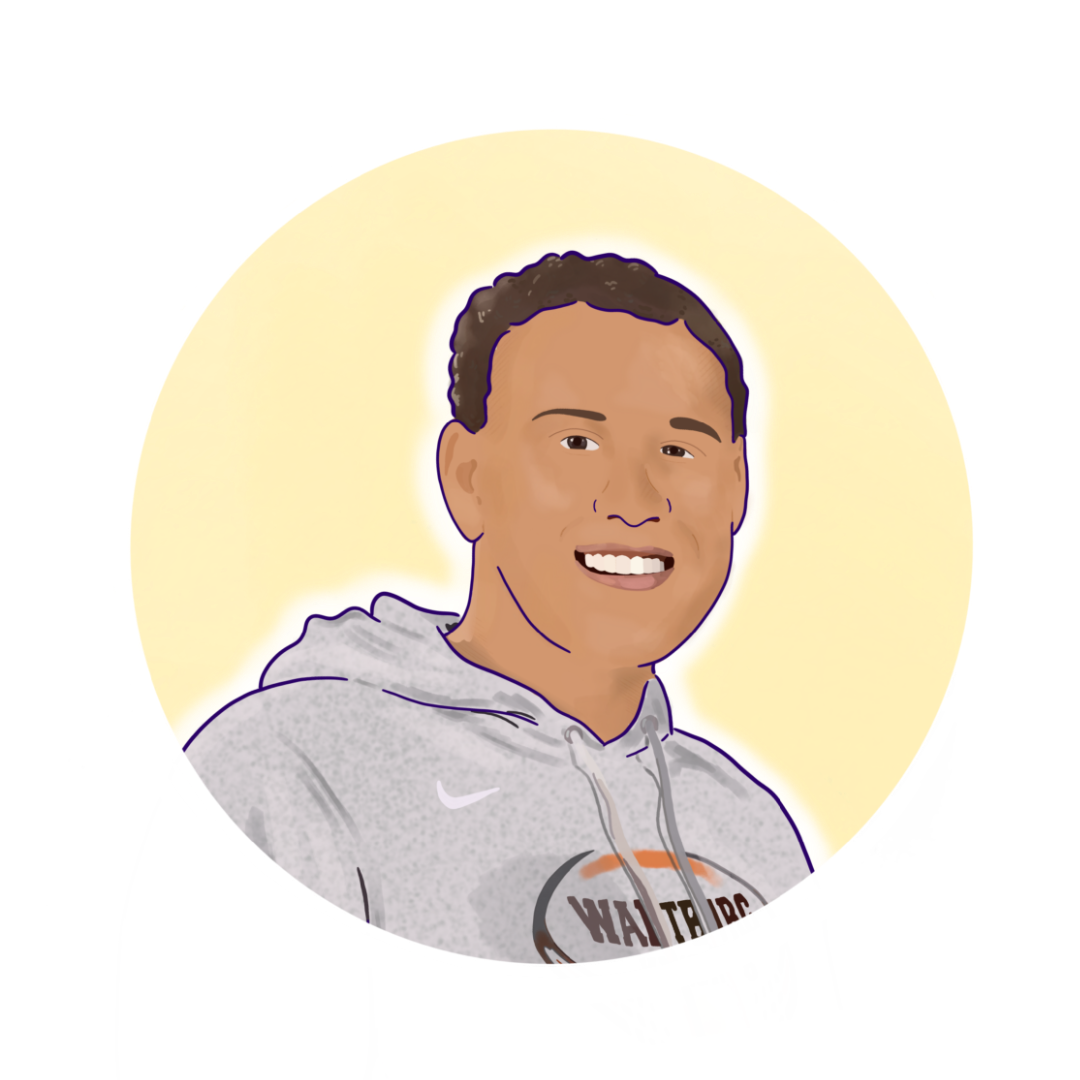 Brandis Heffner | Co-Managing Editor
Twitter | Instagram | Email
Brandis is a gym nerd and avid sports fan who was raised in Central Illinois and now resides in Chicago. Despite a very short gymnastics career as a kid, he maintained his love for the sport. Brandis is a former diver, having dove for Iowa where he also earned degrees in journalism and sports studies. When not watching gymnastics, he can be found watching literally any other sport he can find on TV or afford to go to in person. Aside from managing editor, Brandis is also in charge of the Pac-12 beat.
Read Brandis' articles.
Coverage Team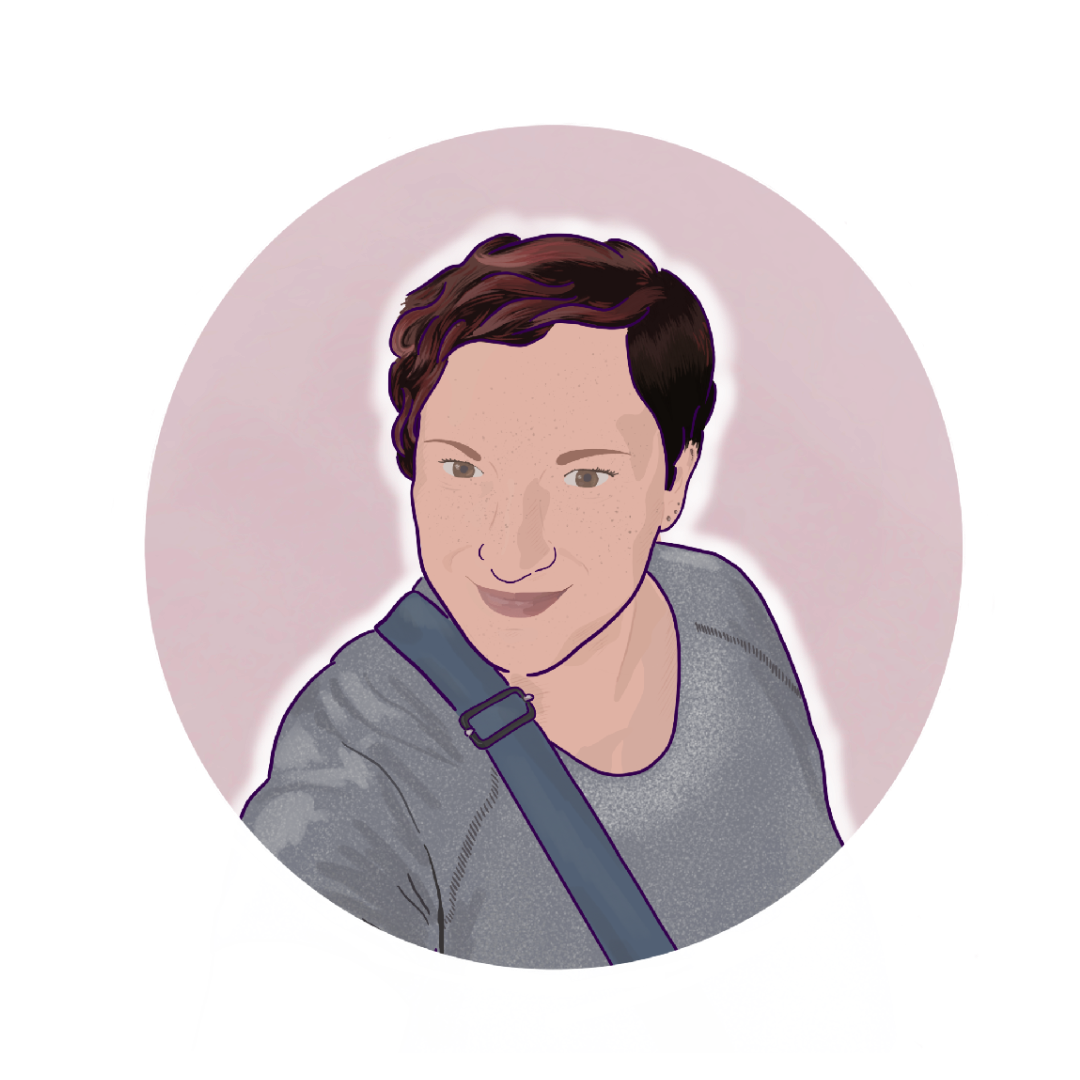 Claire Billman | Senior Editor, SEC
Twitter | Email
Claire first fell in love with gymnastics as a small child watching Shannon Miller compete at the '92 Olympics. Though she gave up competitive gymnastics at age 14 to focus on studying the cello, she has remained a devoted gym nerd. In her professional life, Claire is an occupational therapy assistant specializing in geriatric rehab. She lives in Greenville, South Carolina, with her husband (a high-level ultimate frisbee player), dog and cat. She makes all of them watch gymnastics meets with her in their spare time.
Read Claire's articles.
Talitha Ilacqua | Senior Editor, Recruiting
Twitter | Instagram | Email
Talitha is an Italian-born, UK-based historian, working on 19th-century France and nationalism. She holds a PhD from King's College London. Her love of gymnastics began in 2008 when she was mesmerized by Nastia Liukin's Olympic performance, but she became passionate about the NCAA  in 2017 when she decided to "follow" Kyla Ross to college. It was love at first sight!
Read Talitha's articles.
Rebecca Scally | Senior Editor, USAG
Twitter | Instagram | Email
Rebecca is a UK-born, Maryland-based gym fan. She's a University of Washington alumna who has tried gymnastics both as a child and as an adult, only to lose enthusiasm as soon as she remembered that backward rolls are scary. (She had better luck with ballet, which she did for 14 years.) In her real life, she's in grad school studying to be a nurse and loves cooking, reading, watching tennis and spending time with her dog, Archie.
Read Rebecca's articles.
Allison Freeman | Editor, GEC & NCGA-East
Twitter | Instagram | Email
Allison is a gym nerd that fell in love with gymnastics when she was 6 and never again knew a life without it. After graduating with her English degree from Ithaca College in New York, she moved to Boston then landed in New Hampshire and is actively competing for Jurassic Gymnastics, an all-adult gymnastics team based out of Boston. She works as a full-time editor, and when she isn't rolling in chalk or watching meets, she spends her time consuming anything in the horror genre, wandering a bookstore or hoping the Buffalo Bills might get it together this time.
Read Allison's articles.
Tavia Smith | Editor, MIC & WIAC
Twitter | Instagram | Email
Tavia is a former college gymnast for Centenary College of Louisiana. She graduated with a B.S. in biology and is currently a physical therapy student at Texas Woman's University-Dallas. She is a Texan born and raised, but she believes that "home" is wherever she's with her best friends and family. In between classes and watching the latest gymnastics competition, Tavia can be found catching up on the latest TV dramas and cuddling with her dog, Parker. She loves traveling, both cross country and internationally, and her favorite destination so far is Naxos, Greece.
Read Tavia's articles.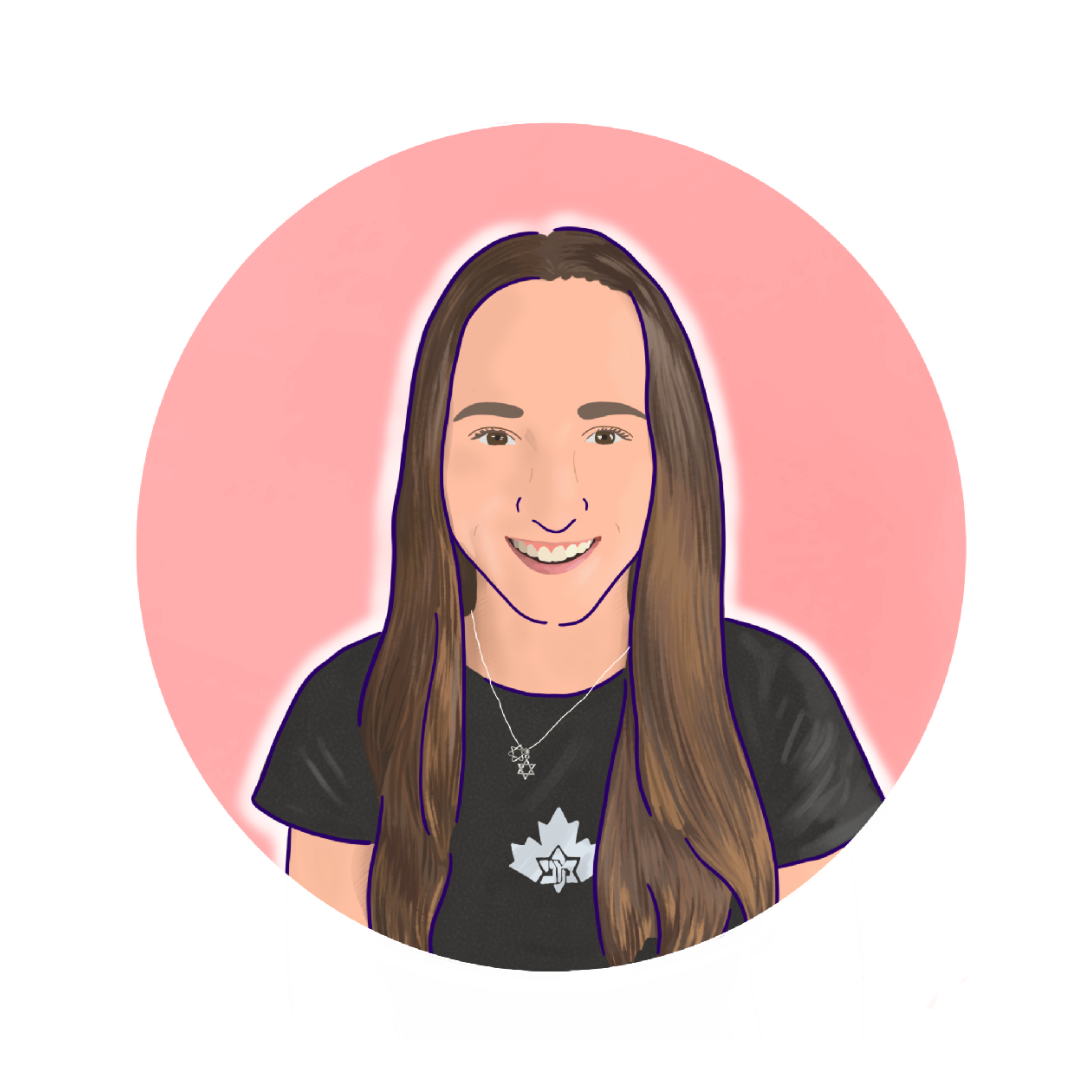 Peri Goodman | Assistant Editor, MAC
Twitter | Instagram | Email
Peri has been involved in gymnastics for her whole life between artistic, power tumbling, collegiate cheer and coaching. She has a B.A. in Studio Art from Brock University and holds two world championship titles with Brock Cheer. When she's not drawing or in the gym, you can find her watching Montreal Canadiens games from home in Toronto.
Read Peri's articles.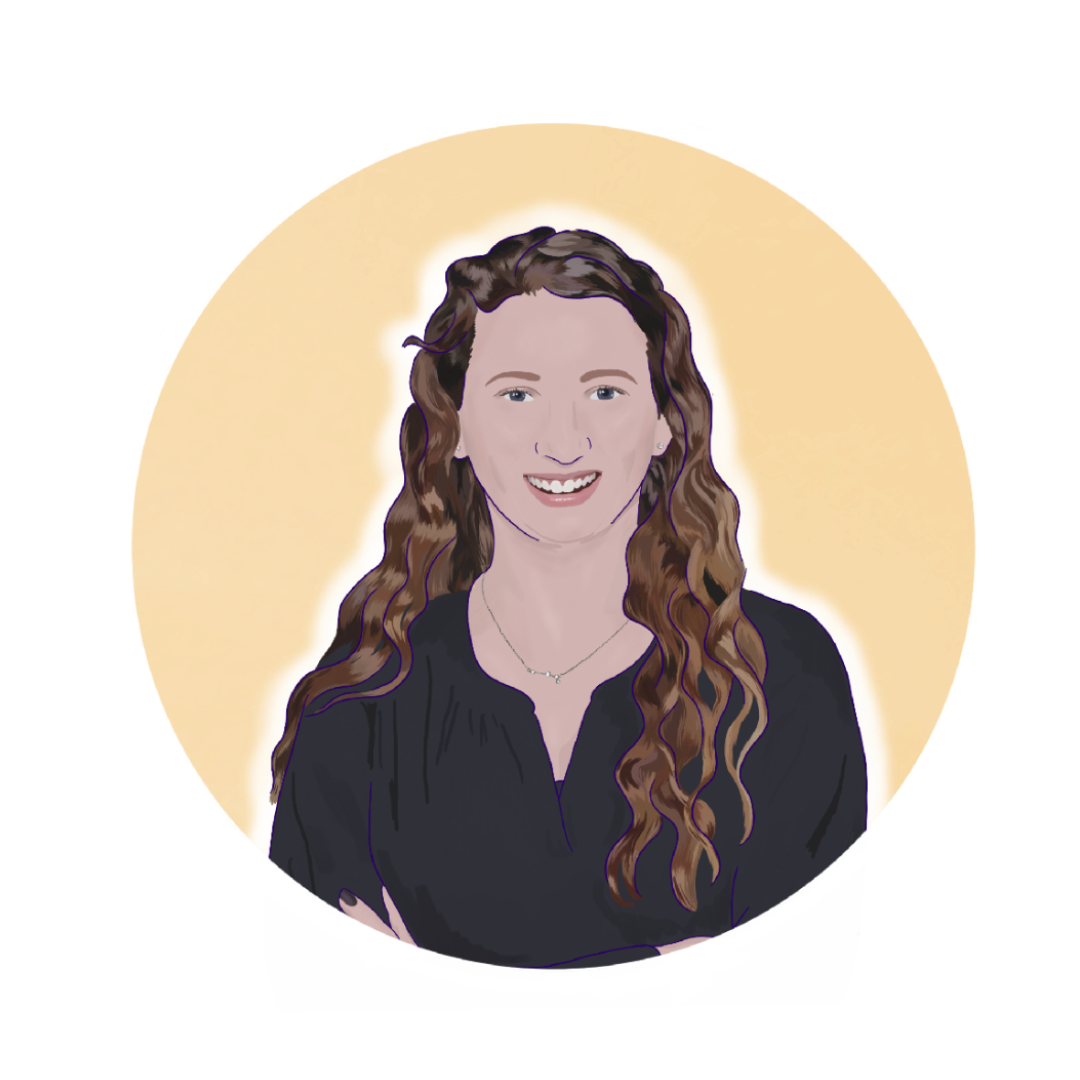 Alyssa Van Auker | Assistant Editor, EAGL
Twitter | Instagram | Email
Alyssa is a former dancer from Upstate New York who has always loved watching gymnastics. While getting her business and digital marketing degree at Nazareth College, she discovered gym Twitter and has been a devoted gym nerd since. Alyssa is currently working as a financial planning recruiter, and when she is not working or browsing the gymternet, you can find her reading, traveling or taking walks with her dog.
Read Alyssa's articles.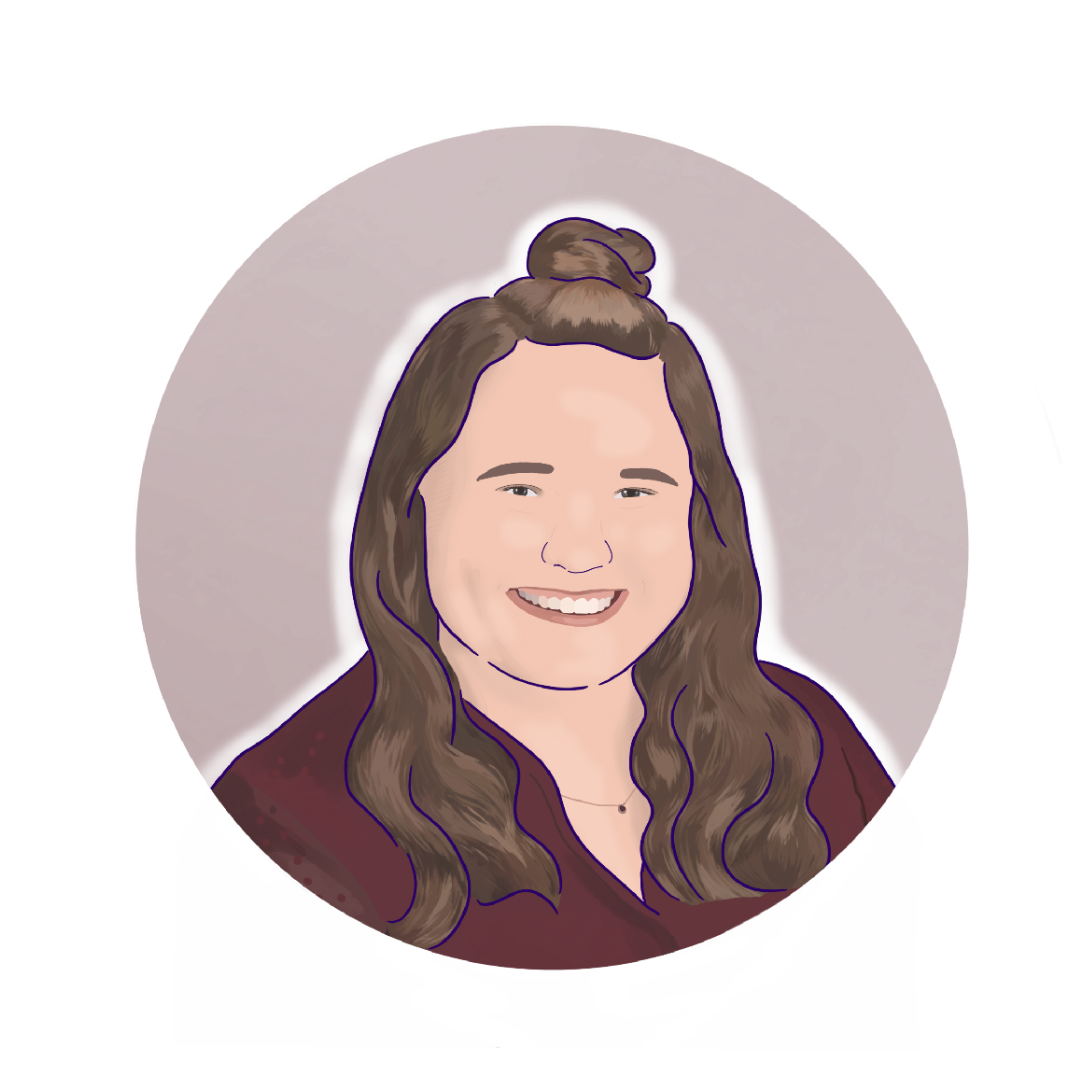 Savanna Whitten | Assistant Editor, Big 12
Twitter | Email
Savanna is Louisiana born and bred with absolutely zero gymnastics background from her childhood. She discovered gymnastics from the first time in 2008 watching Shawn and Nastia duke it out in Beijing, then grew to love it after London 2012. Her discovery of NCAA gymnastics came after watching the Super Six in 2016, and it has been an obsession ever since. In the real world, she has a B.S. in Elementary Education and a minor in Liberal Arts from Northwestern State University, as well as an M.Ed in Curriculum and Instruction from Mississippi College. She can usually be found in the classroom educating young minds, traveling and relaxing as often as possible or trying to convert her family, friends and fiancé into gymnastics fans (it's still a work in progress).
Read Savanna's articles.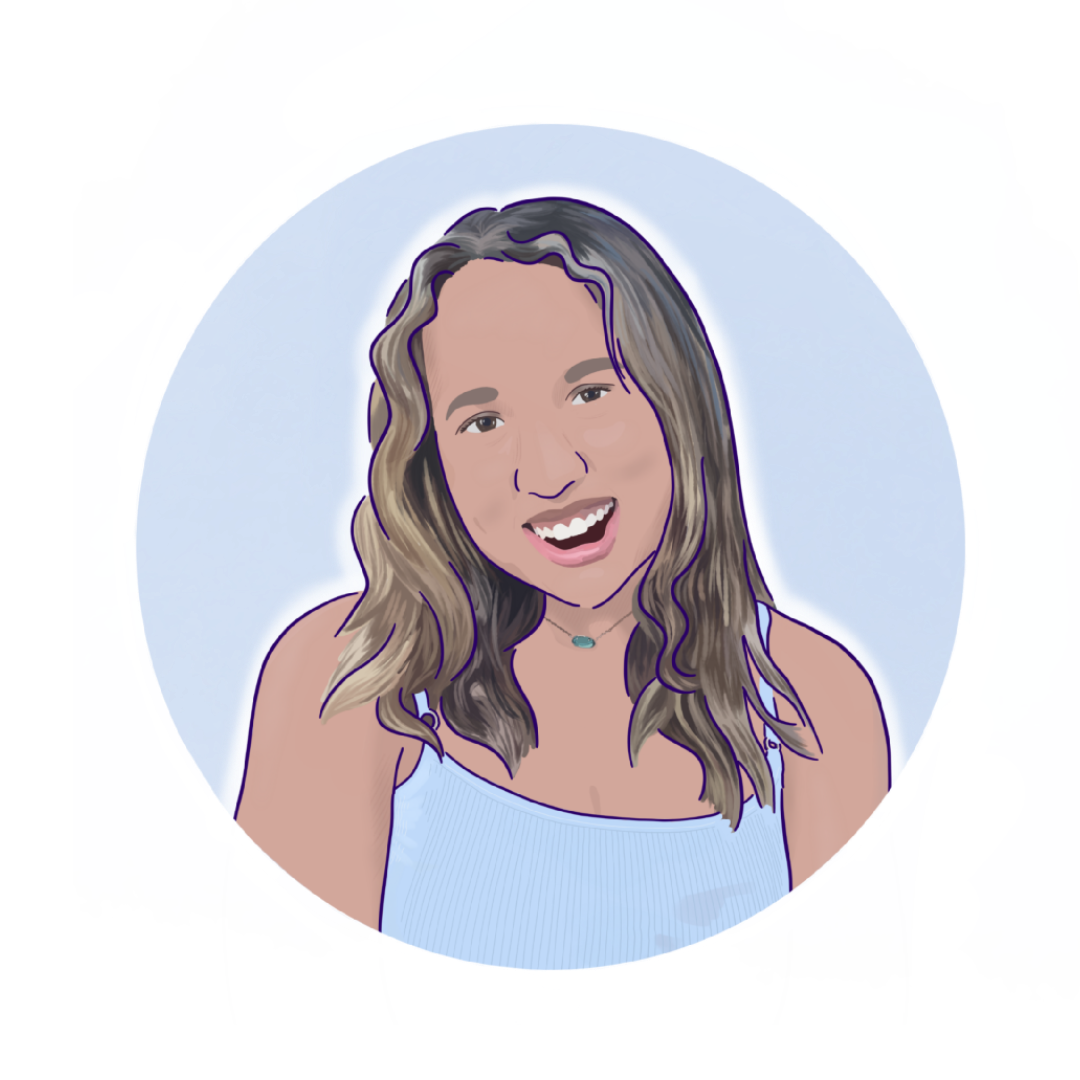 Rebecca Williams | Assistant Editor, MPSF & MRGC
Twitter | Email
Rebecca is a former gymnast originally from Nashville who currently attends Columbia College in New York City. She is a freshman majoring in economics and psychology. She loves college gymnastics and prefers Friday Night Heights to a Friday night out. When not studying or watching gymnastics, she loves iced lavender lattes, walks through parks and Grey's Anatomy.
Read Rebecca's articles.
Data Team
If you have a query, question or story idea for our data team, contact them here.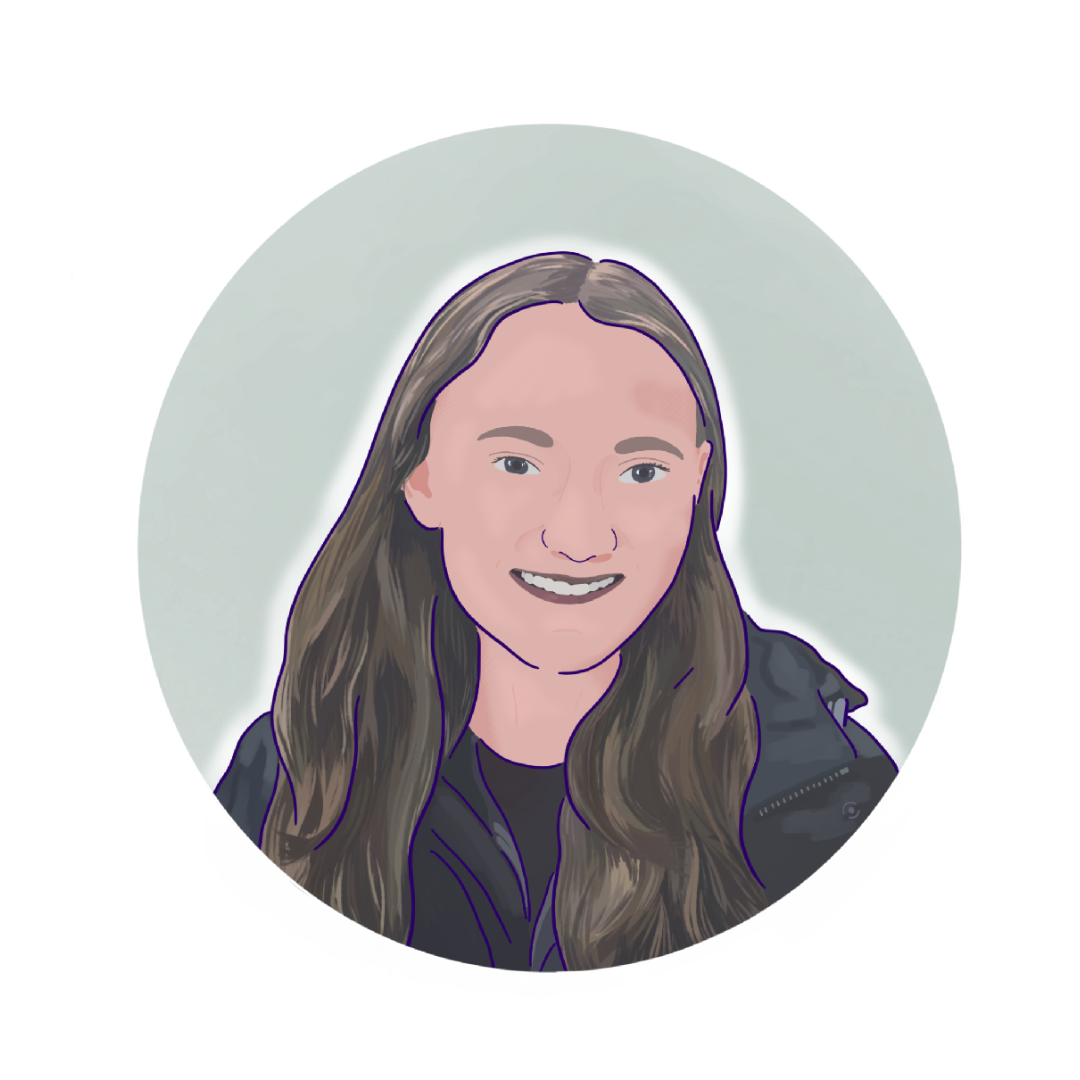 Jenna King | Senior Editor
Twitter | Email
Jenna became hooked on gymnastics after watching the 1996 Olympics. She is a graduate of Florida State with a B.S. in meteorology and currently works in web development. She spends her free time doing coding projects and making lots and lots of spreadsheets.
Read Jenna's articles.
Mia Neil | Editor
Twitter
Mia is a University of Michigan grad and stay-at-home mom in metro Detroit. She's a huge elite and college gymnastics fan, even though she has never consistently done gymnastics herself (although she's hoping to get back to adult classes if she can get her knee in working order).
Read Mia's articles.
Izzi Baskin | Editor
Twitter
Izzi is a proud Chicagoan recently transplanted to Austin, Texas. She is obsessed with her cats, reality TV and most importantly gymnastics. She especially enjoys watching live meets, no matter the level. With encouragement from a friend, Izzi recently became a J.O. judge and absolutely loves it. She graduated from Swarthmore College with a B.A. in computer science and sociology and is currently working as a software engineer.
Read Izzi's articles.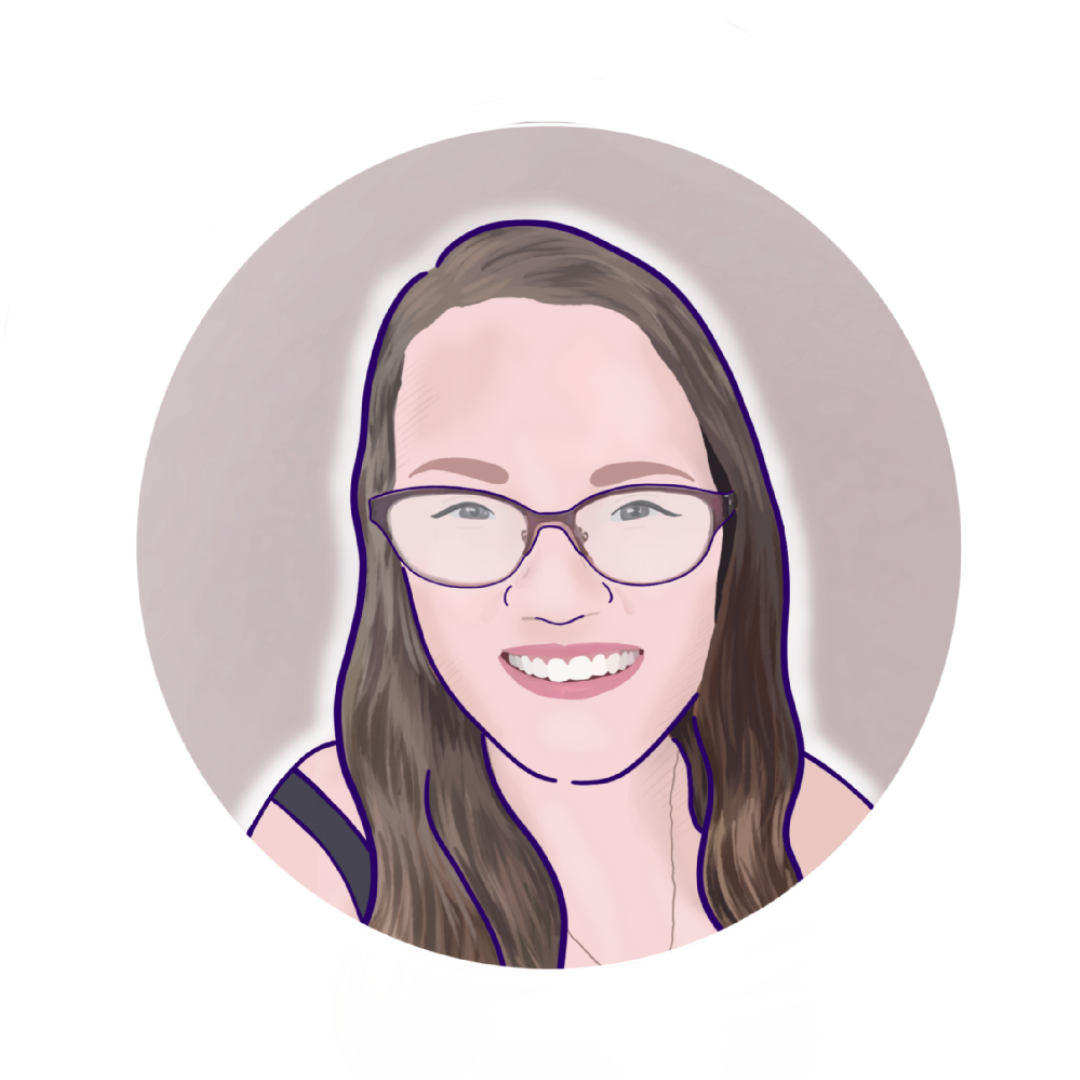 Mariah Dawson | Editor
Mariah briefly dabbled in recreational gymnastics growing up. After struggling to do pullovers on bars, she found that she was much better suited for the life of a gym nerd. She has a B.A. in Psychology and an M.S. in molecular pathology, both from Texas Tech University, and currently works as a medical lab scientist in her hometown of Dallas, Texas. When she's not obsessing over gymnastics, Mariah can be found rooting for the Dallas Cowboys or the Texas Tech Red Raiders and listening to country music.
Read Mariah's articles.
Emma Hammerstrom | Editor
Twitter
Emma is a proud Minnesotan currently studying biology at the University of Minnesota. She fell in love with gymnastics watching Laurie Hernandez's floor at the 2016 Olympic Trials and has been about all things gym ever since. In her free time, she enjoys playing instruments, cooking, petting her dog and being let down by the Minnesota Wild.
Read Emma's articles.
Dara Tan | Editor
Dara became a gym nerd after watching the Rio Olympics and fell in love with college gymnastics the following year. She graduated from UCLA, where she pursued a major in statistics and a minor in digital humanities. A data enthusiast, she enjoys building datasets and telling stories through visualizations.
Read Dara's articles.
Photography & Design Team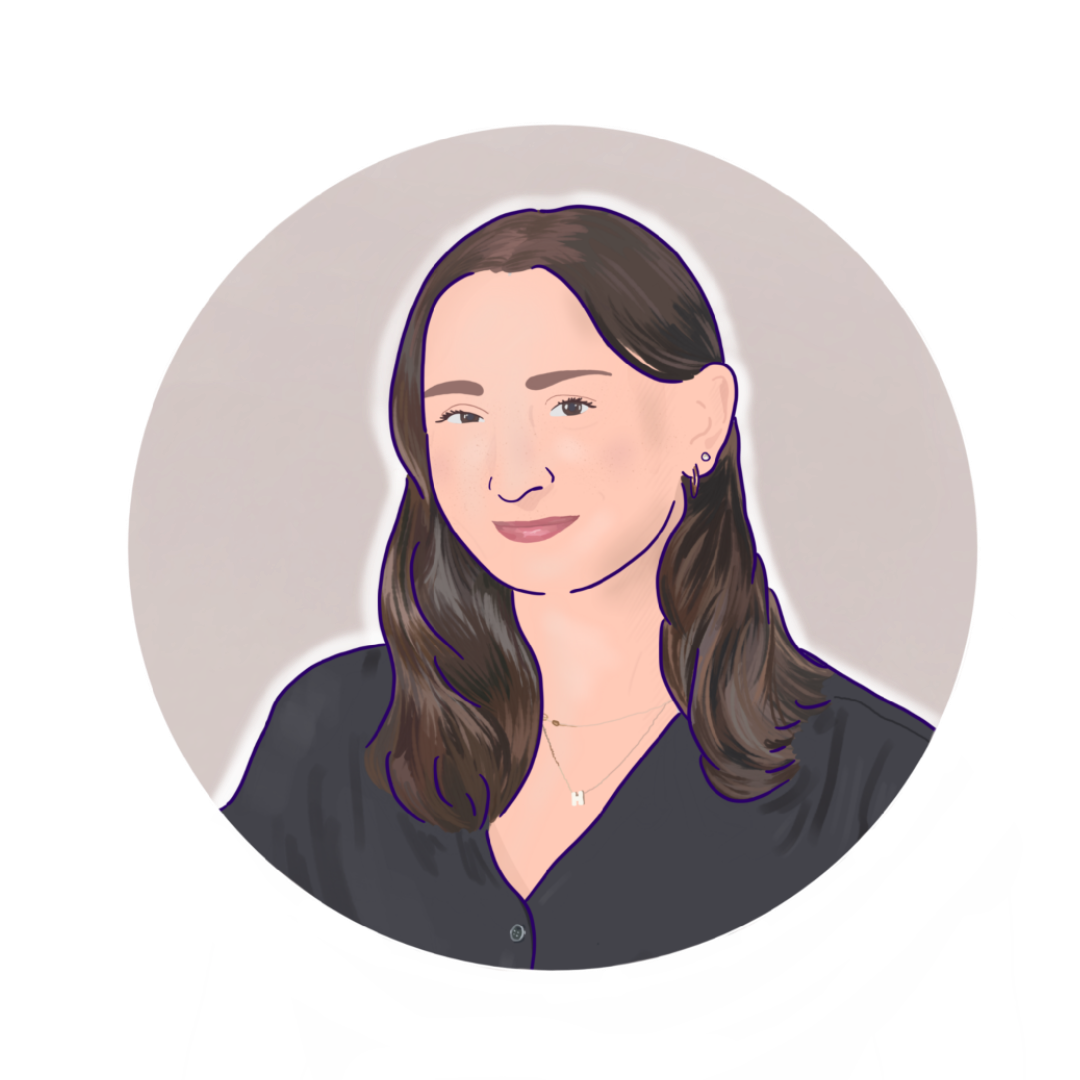 Hope Barkley | Designer
Hope is a former gymnast who lives in New York City. She received a B.A. in Digital Media Studies from University of Rochester, where she studied design, computer science and business. She now works as an experience designer at EY Design Studio where she specializes in building products with a human centric mindset. When she isn't bullying friends into participating in her fantasy gymnastics league, she is likely listening to Taylor Swift.
Emily Howell-Forbes | Photographer
Twitter | Instagram | Email
Emily is a gym nerd from Washington. She graduated from Central Washington University with a B.A. in Psychology and a minor in Sociology, as well as from the University of Puget Sound with a M.S. in Occupational Therapy. She now works for a local school district as an occupational therapist. She was also a gymnast as a child. In her spare time, she enjoys photography, painting and spending time with her far too many dogs.
Austin Tanner | Photographer
Instagram
Bio to come!
Project Management Team
Kalley Leer | Project Manager
Twitter | Instagram | Email
Kalley is a long-time gym nerd who fell in love with the sport after watching the Magnificent Seven win gold in 1996. Her favorite gymnast is Shannon Miller, and she has the old scrunchie photos to prove it. She lives in Minneapolis, has a B.A. in communication studies from Gustavus Adolphus and now works in finance. In her spare time she enjoys reading, traveling and trying to convince her husband to rescue more dogs.
Read Kalley's articles.
Christina Marmet | Project Manager
Twitter | Instagram | Email
Christina is a gym nerd from France. She graduated from Boston University with a B.S in Marine Science and B.A in Journalism, as well as from the University of Miami with a M.S in Marine Affairs and Policy. Christina was a synchronized swimmer for 12 years. She loves to be in the water, travel, learn languages and attend adult gymnastics classes whenever possible.
Read Christina's articles.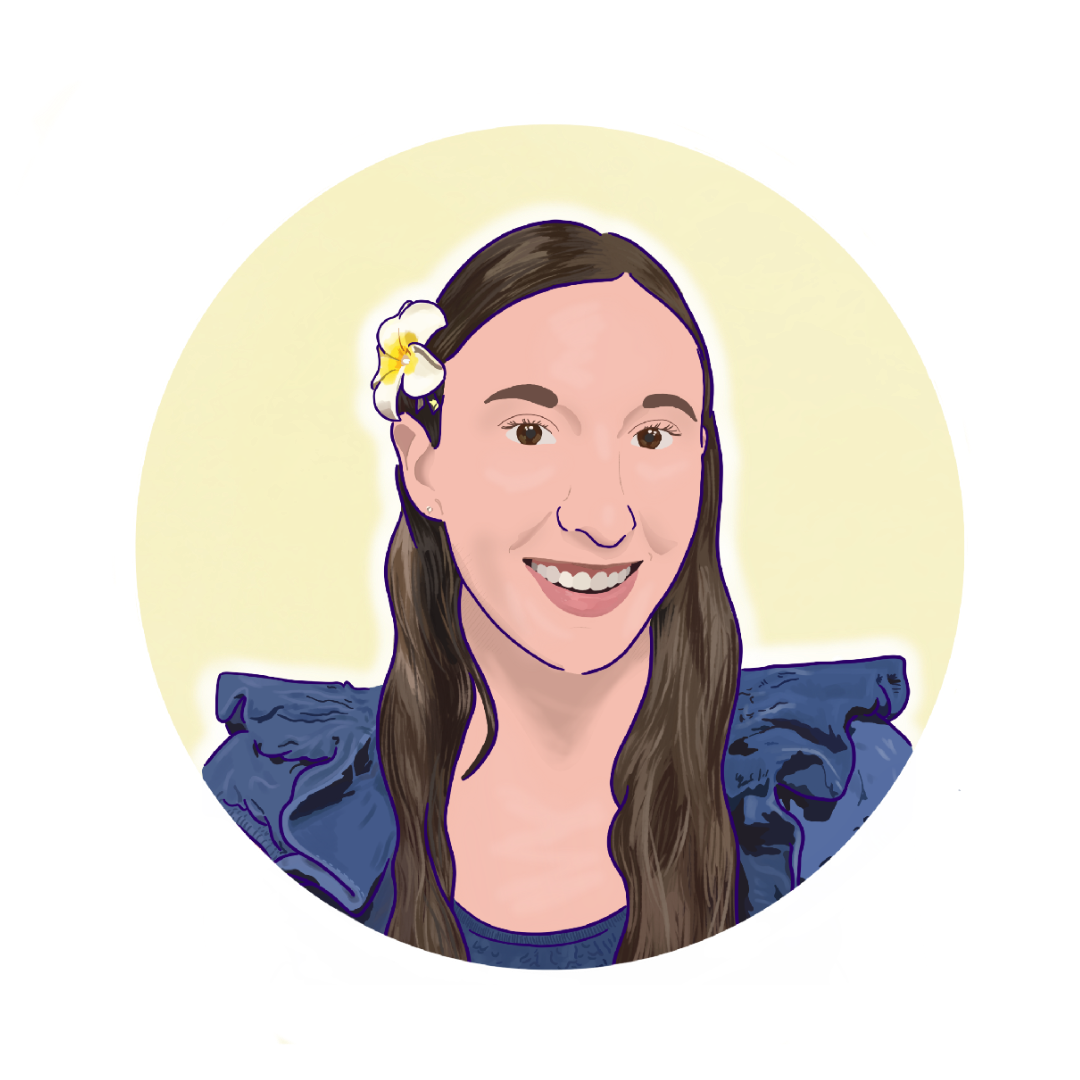 Mary Emma Brambila | Assistant Project Manager
Twitter | Instagram | Email
Mary Emma first became interested in gymnastics after watching the 2004 Olympics, but it wasn't until 2016 that she started following NCAA gymnastics and never looked back. She lives in the greater Pittsburgh area and serves as the SID for the EAGL.
Read Mary Emma's articles.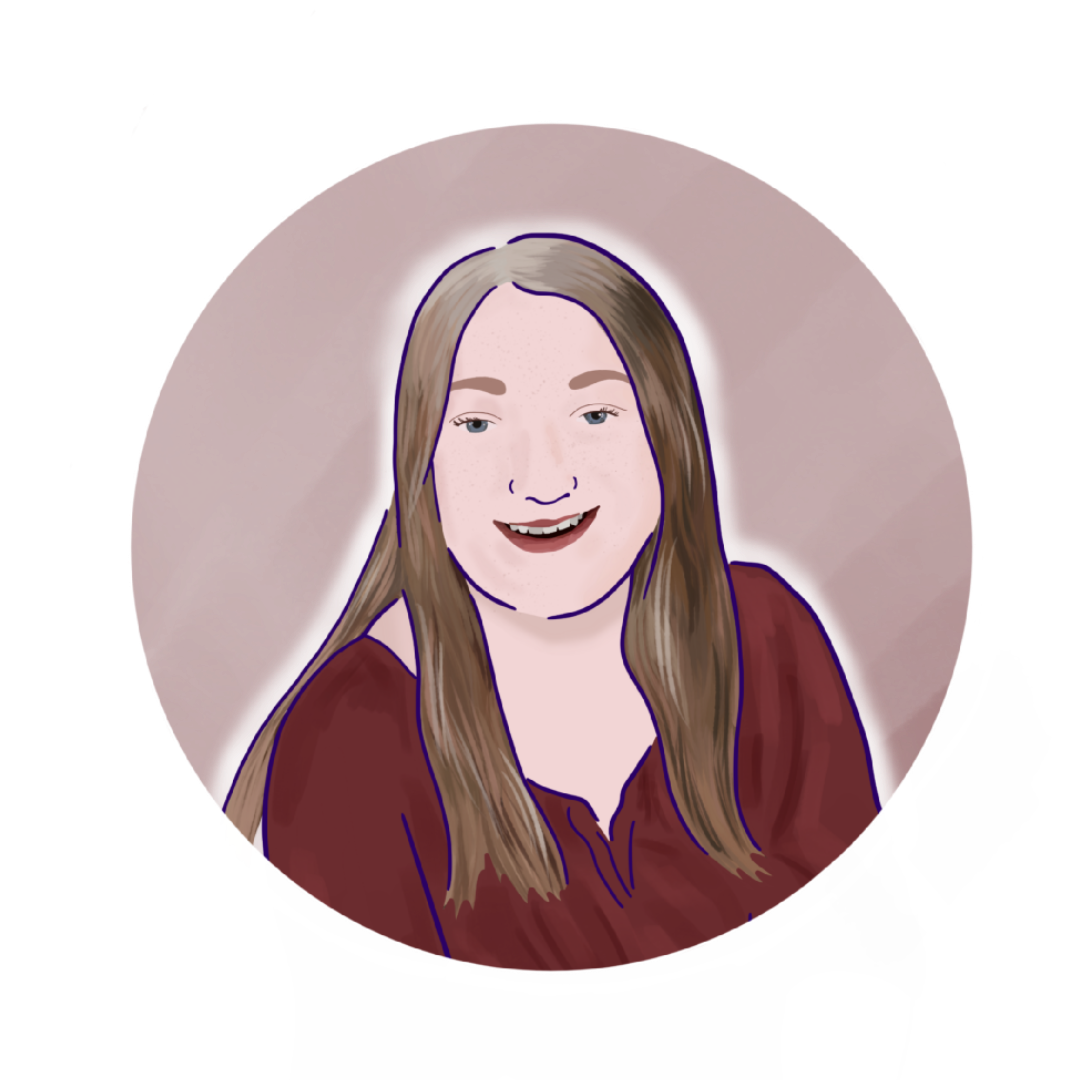 Tara Graeve | Assistant Project Manager
Twitter | Instagram | Email
Tara is a former gymnast turned cheerleader and gym nerd hailing from Colorado. She loves all things gymnastics, and you can often find her doing handstands and leaps around the house. She is a graduate of the University of Denver with a BSBA in business information & analytics and marketing, and is now working as a technology consultant.
Read Tara's articles.
Katherine Weaver | Special Correspondent
Twitter | Email
Katherine became interested in gymnastics after the 2016 Olympics and has been hooked ever since. Though not a gymnast herself, she loves working out and running, and she's also an avid reader and writer.
Read Katherine's articles.
Interns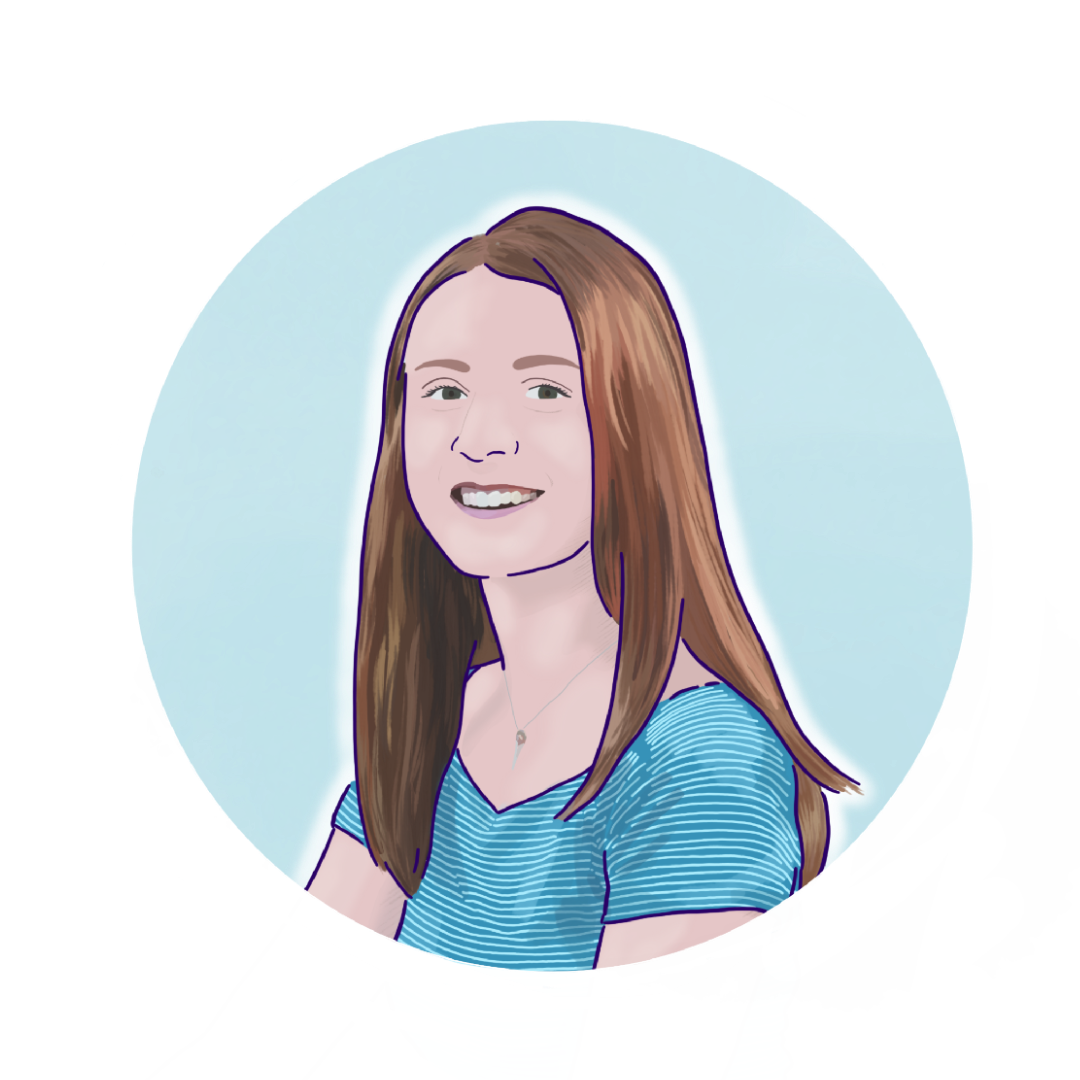 Emily Lockard
Instagram | Email
Emily is a journalism and psychology student at CU Boulder. She became a fan of gymnastics in middle school when she started going to her sister's meets. She currently coaches Xcel and recreational gymnastics, and she watches as many NCAA meets as she can in her free time. Emily is also a huge Pittsburgh Steelers fan, and she hopes to be involved with the team in some way in the future.
Read Emily's articles.
Ian is a gym fan from New Jersey who got into gymnastics after watching Catalina Ponor in the London Olympic floor final. While not a gymnast (yet), he has been fencing since elementary school. Currently, he is a junior in high school where he runs his class's social media accounts and writes for his school's newspaper.
Read Ian's articles.
Sydney Seabrooks
Twitter | Instagram | Email
Sydney is a level 10 gymnast at Lafleur's Largo in Florida and is a natural-born gymnerd. At first she was only interested in watching elite and tracked gymnasts like Leanne Wong and Sunisa Lee. Once their journey to college began, she hopped on the NCAA gymnastics bandwagon and never looked back. Her best party trick is being able to name almost every eponymous bar skill and Olympic all-around winner. When she isn't doing gymnastics, she's either talking about it or watching it.
Read Sydney's articles.