It's finally time to wrap things up and present the top all around averages of the incoming class for J.O. competitors. There is always a chance that we may not see some of these gymnasts in the AA right off the bat while they adjust to college and teams work through lineups. That speaks to the incredible depth some teams have!
As a reminder, for fairness, gymnasts with less than three scores on an event were not included to prevent skewed results in one direction or the other. Elites/former elites who haven't competed level 10 this season were not included as their scores are not directly comparable.
All Around
Honorable Mentions
Bailey Ferrer (LSU)
Abigail Nylin (Minnesota)
Erin Weisel (Illinois)
---
Olivia Trautman (Oklahoma): 38.225
Trautman's strength's lie in the leg events, with solid routines on the other two pieces as well. AJ Jackson's graduation has left a large hole, particularly in the Sooner's floor lineup. Trautman should be expected to fill it in nicely.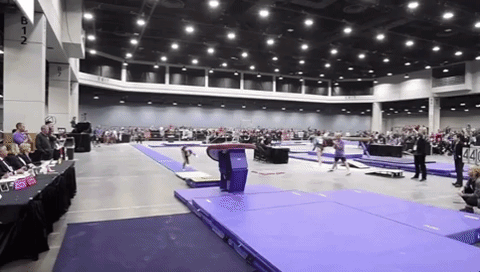 9T. Sadie Miner (BYU): 38.244
Initially Miner's biggest contribution should be that solid Yurchenko 1.5, with possibilities to crack the other three lineups.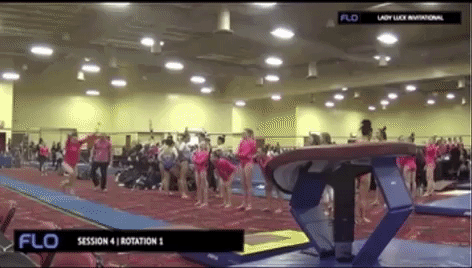 9T. Mallory Mizuki (Illinois): 38.244
Mizuki missed the end of the 2018 season, presumably with an injury, so look for her to be adding events back over of the course of the year. Eventually that vault should be key for the Illini as a 10.0 start value, and she is a solid option for filling the holes left on beam and floor by the graduation of Bridget Hodan.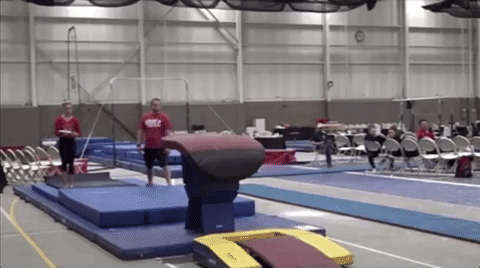 9T. Karley McClain (Southern Utah): 38.244
SUU struggled with consistency, particularly on beam, in 2018 and will be counting on the incoming freshmen to contribute some key routines there, hopefully out of the gate. Look for McClain to be a strong contributor to the floor lineup, as well as bars. The vault lineup for SUU depends a lot on the status of its injuries from last year.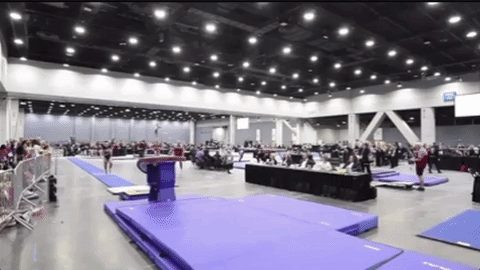 Abigail Brenner (Michigan): 38.285
All of Michigan's lineups are likely to get very competitive this year, with the wealth of incoming routines and the return of Olivia Karas from Achilles injury. Look for Brenner to make contributions on vault, bars and floor for the Wolverines next year.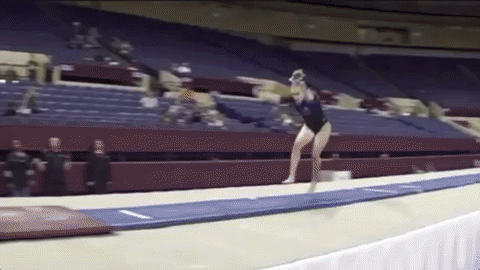 5. Natalie Wojcik (Michigan): 38.331
As mentioned above, the Wolverines will have no shortage of routine options this year. Wojcik's solid consistency makes her a viable option on all events but look for initial contributions on vault, beam and floor.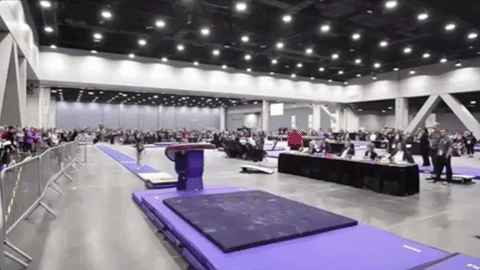 4. Milan Clausi (California): 38.354
There are several question marks in this incoming freshman class for the Bears because of former elites, internationals and injuries last season. It seems like that Clausi will immediately see time on beam and floor where her artistry shines through. Plus, her Yurchenko 1.5 on vault is also likely to be included in a lineup that lost its only 10.0 from last year with the Arianna Robinson's graduation.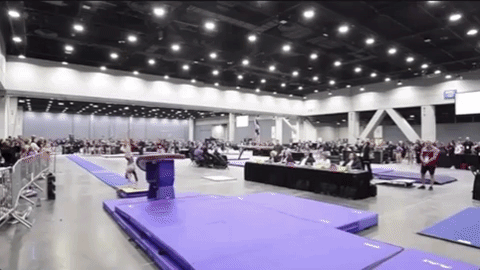 3. Derrian Gobourne (Auburn): 38.417
Gobourne seems likely to initially contribute on vault, bars and floor with the possibility to eventually add beam in as the season goes on. Auburn lost very little in terms of lineup positions, so Gobourne's routines will only serve to strengthen and add depth to already the already solid six.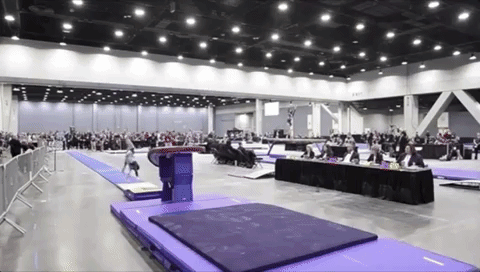 Rachael Lukacs (Georgia): 38.654
Lukacs really shines on vault and floor and is rock solid on beam. With a bars-rich incoming freshmen class, it'll be a battle for even this J.O. star to make the top six, meaning she may not be in the all around picture at first.
1.  Abby Heiskell (Michigan): 38.663
Is anyone surprised? It seemed a forgone conclusion after making all of the individual event lists. The only question mark for Heiskell is the status of the Achilles injury she suffered before the Nastia Liukin Cup this year and whether she'll be fully rehabbed by January. Fully healthy, Heiskell is the most likely of the incoming freshmen to be an all around threat with no real weak event.
---
Article by Emily Howell-Forbes