We're back again today with the top 10 averages on bars. J.O. bars scores can vary greatly sometimes from scoring in NCAA; some routines that score well in J.O. do not end up scoring well in NCAA and visa versa. Because of this, it's definitely worth noting those honorable mention routines here, as they might surprise come season.
As a reminder, for fairness, gymnasts with less than three scores on an event were not included to prevent skewed results in one direction or the other. Elites/former elites who haven't competed level 10 this season were not included as their scores are not directly comparable.
Bars
Honorable Mentions
Jax Kranitz (Iowa)
Karley McClain (Southern Utah)
Cristal Isa (Utah)
---
Olivia Raymond (George Washington): 9.500
Bars was a weakness for George Washington last year and with the loss of the senior class, it will definitely need this bar set from Raymond. This lovely, floaty Jaeger is by far the highlight.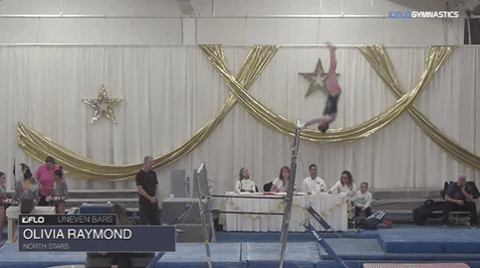 Cally Nixon (Kentucky): 9.525
Nixon has great dynamics on bars, especially on her giant Jaeger and lovely, clean Maloney.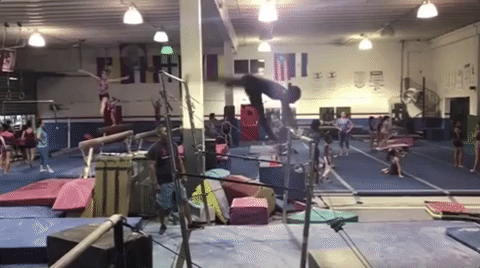 Ariana Castrence (Temple): 9.538
Castrence has absolutely stunning leg form on the full pirouette into her Tkatchev and is quite the ninja recruit for Temple.
(video from 2016)
Abby Heiskell (Michigan): 9.550
We could watch the form on this pak salto for days! Absolute perfection. This whole routine is full of lovely, clean lines and attention to detail.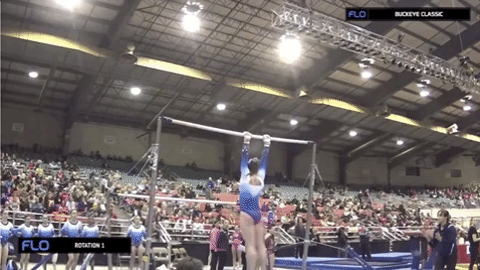 Griffin James (Alabama): 9.554
James has been extremely consistent all season: no falls and almost always a score around 9.550. With a little cleaning up, that consistency could be a great asset for Alabama next year.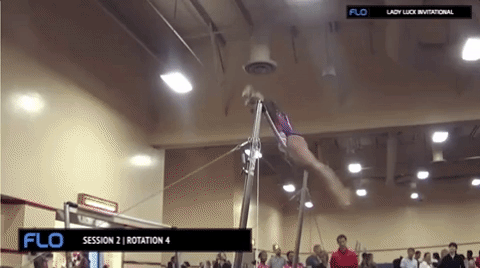 Sadie Miner (BYU): 9.556
Sure, her form doesn't rival some on this list, but we can't fault her consistency. Plus, she can only get better, and BYU has some other pretty darn good bars stars she can learn from.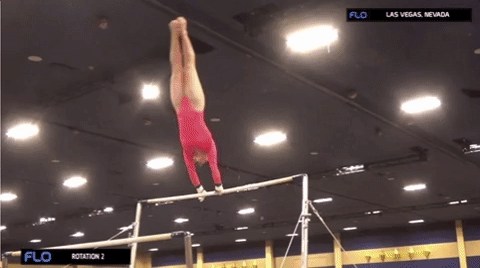 Derrian Gobourne (Auburn): 9.604
Gobourne has a clean and consistent bar routine that will very useful to a Tiger team that often suffered from a very pretty yet very inconsistent problem last year.

Hunter Dula (Utah): 9.619
Dula's lines are some of the best, and this future Ute has been very consistent all year. Utah's best events last year were the power events, and this freshmen class—in particular Dula, Randall and Is—bring lovely lines and what we predict to be some instrumental routines.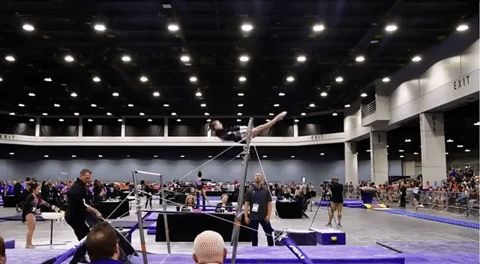 Savannah Schoenherr (Florida): 9.661
Schoenherr has somehow managed to slip beneath the radar into the ninja level 10 category with some of the bigger-name recruits at Florida. But it all came together for her with a great J.O. season where she tied for the bars title at nationals. With a couple superstar seniors graduating, look out for this consistent routine to break into the lineup. It hasn't scored below a 9.500 all year.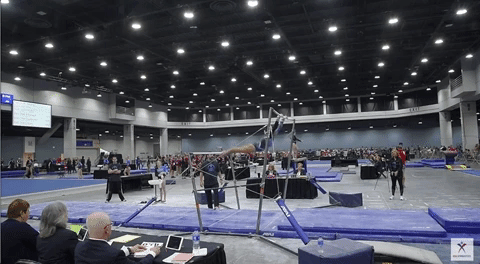 1.  Abigail Brenner (Michigan): 9.667
When we talk about consistency on bars, this is the epitome of it: Brenner has had no significant miss on bars that we can find since 2014. This is may not be the flashiest routine out there, but there is a lot to be said for her clean consistency, especially for a Wolverine team that has had struggles with competing when it counts in the past.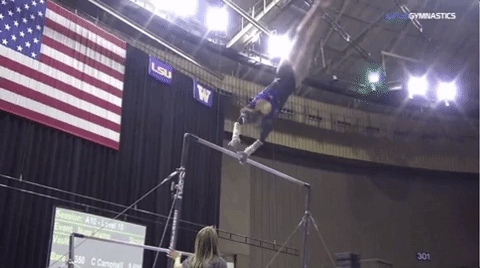 ---
Article by Emily Howell-Forbes