It's that time again, when J.O. season is all wrapped up and summer training is upon us. We once again took a deep dive into the data to bring you the top 10 most anticipated J.O. freshmen on each event and in the all around. Stay tuned over the next two weeks to find out if a freshman from your favorite team made the lists and what surprising teams have some ninja level 10s coming in.
Also, for fairness, gymnasts with less than three scores on an event were not included to prevent skewed results in one direction or the other.
Elites/former elites who haven't competed level 10 this season were not included as their scores are not directly comparable.
Vault
Honorable Mentions
Caitlin Kho (Southern Utah): Yurchenko 1.5
Sadie Miner (BYU): Yurchenko 1.5
Nya Reed (Florida): Yurchenko Full
---
Francis Bidwell (Missouri): 9.763
While the landing on this vault is not always the deduction-free type teams want from a Yurchenko full, the dynamics are superb. With a little work on that landing, this vault could score really well for Missouri. She's also been training a Yurchenko 1.5 this year.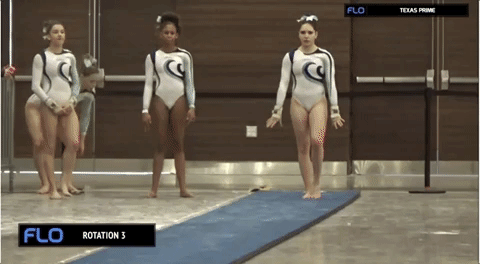 Milan Clausi (California): 9.768
With a little more consistency, this Yurchenko 1. 5 will be a welcome addition to Cal's vault lineup, filling the 10.0-shaped hole graduating senior Arianna Robinson left when she graduated. While Williams has vaulted a Yurchenko 1.5 in the past, she stuck with just the full this past season. It's worth noting that consistency is a hard thing to establish based on J.O. scores because of the two-vault, high-score system. For example, Clausi fell on the second vault at nationals, trying too hard for the stick, but only the 9.800 from this vault was recorded.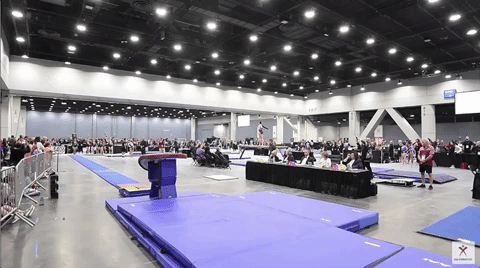 Ariana Castrence (Temple): 9.788
There are some definite issues with leg and feet form on the table, but overall it's a very solid vault. And a 10.0 for Temple is definitely something to keep an eye on.
Abby Heiskell (Michigan): 9.792
The first of several of this highly touted incoming Michigan class, Heiskell is the only one without a 10.000 start value, but her form on this Yurchenko full more than makes up for the half-tenth deficit. Huge block, gorgeous tight form in the air and a dart-like landing definitely make this one of the top Yurchenko fulls of this incoming class.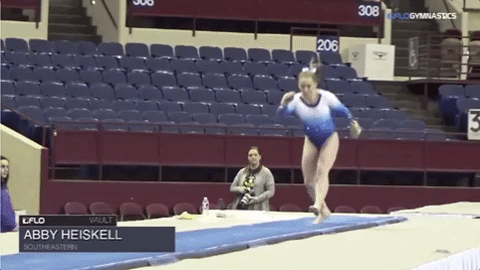 Sekai Wright (UCLA): 9.800
Wright appears to be one of UCLA's answers to the "what about vault?" question that lingers with the graduation of senior Napulani Hall's 1.5. Little bits of knee form here and there shouldn't affect her NCAA scoring too much, especially if she is able to stick like this. A+ for the reaction, too.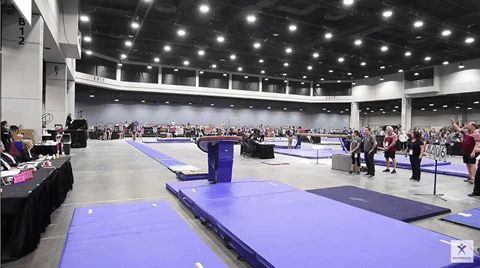 Deja Chambliss (George Washington): 9.804
With the loss of its instrumental senior class, George Washington is badly in need of some super star freshmen. This should do just fine.
Mackenzie Black (West Virginia): 9.817
While we weren't able to find more recent video of this vault, this hints at great potential for a truly excellent Yurchenko 1.5.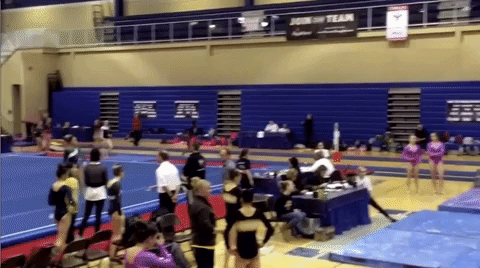 (video from 2016)
Natalie Wojcik (Michigan): 9.822
The second of the Michigan class to make the list, Wojcik has a gorgeous Yurchenko 1.5. She has lovely legs in the air, and that stuck landing certainly doesn't hurt either.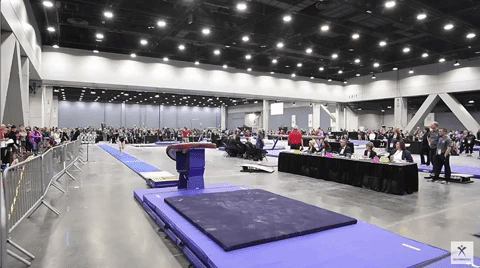 Abigail Brenner (Michigan): 9.825
This is likely to come up on other events as well, but this Michigan class is really one to watch: Three of its four signees make the top 10 and the fourth (Mariani) likely would have challenged as well if not for being out with injury this year. With just a little work on the landing, this vault from Brenner will be part of a very threatening lineup for the Wolverines next year.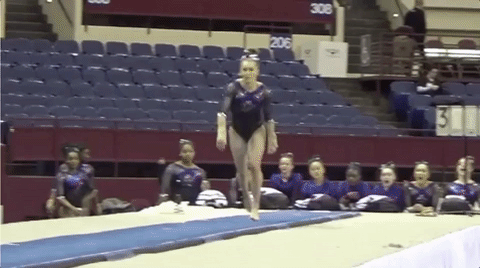 1.  Rachael Lukacs (Georgia): 9.846
We often talk about the unlikelihood of elites bringing double-twisting Yurchenkos to NCAA due the the frequency with which they would be required to compete them and the importance of clean landings. However, this has been Lukacs' vault in J.O. for more than a few years now, and she has competed it with staggering consistency (can we just admire that block for a second?!). If anyone is likely to bring this vault into NCAA their freshman year, it's her.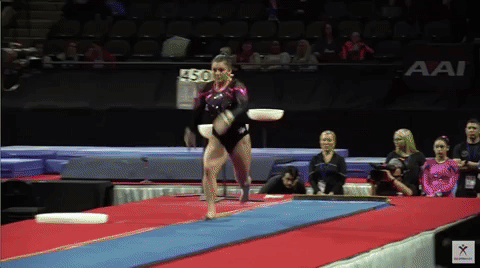 ---
Article by Emily Howell-Forbes