The most anticipated series is back! We looked at the data for each incoming J.O. freshman on each event to see which gymnasts are at the top of their class across the apparatuses and in the all around. This week we're looking at the top 10 vaults for 2021. 
We've ranked every single gymnast from the Class of 2020 who competed level 10 within the last two years by a modified average score. We took scores from the last two J.O. seasons (beginning in November 2018), dropped the single highest score and any scores that are extremely low (like ones that you'd expect from injuries mid-routine, not falls) and averaged the rest. We didn't include athletes with three or less scores on a certain event over the past two years.
The top 10 you'll see in these lists are the top 10 in the country by modified average, no exceptions. The honorary mentions are a little more subjective: They're usually athletes who ranked quite high, but they also have something a little special that makes them stand out.
If you're wondering where Brooklyn Moors and Irina Alexeeva are, don't worry! We'll be reprising our Most Anticipated Elite Freshmen series later in the summer.
Nhyla Bryant, Georgia (9.675 modified average, 9.825 high score)
Bryant's Yurchenko full is high and elegant, though sometimes she pikes it down a touch. In J.O. she scored as high as a 9.825. She could be Sabrina Vega's perfect replacement on vault at Georgia.
Anaya Smith, Arizona State (9.6781 mod, 9.900 high)
Smith is a stick machine on her Yurchenko one and a half. She will make a difference at Arizona State, a team that has trained ambitious vaults over the last few years yet struggled to get them in lineups.
Jaylene Gilstrap, Utah (9.6813 mod, 9.725 high)
Gilstrap competed a Yurchenko one and a half until 2018 and has used a Yurchenko full since in both elite and J.O. If she can get the more difficult vault back, Utah will expect her to replace Kim Tessen, who just graduated, in the lineup. If not, her consistency will keep her in the mix anyway.
Rylie Mundell, Denver (9.7286 mod, 9.950 high)
Given Maddie Karr's graduation, Denver will be excited to welcome Mundell, whose Yurchenko one and a half is close to Karr's in execution.
Sydney Gonzales, Oregon State (9.7472 mod, 9.850 high)
Gonzales competes a rare vault: a Yurchenko half on, pike half off. It is big and dynamic and, in college, has a 10.0 start value. Judges tend to deduct for amplitude on Oregon State's existing Yurchenko full on, pike off vault, but Gonzales' block is outstanding and should help her to avoid that issue.
Isabella Magnelli, Kentucky (9.750 mod, 9.900 high)
Magnelli performs a powerful handspring front pike half out. She has trouble sticking the landing, but with Mollie Korth graduating, Kentucky will be delighted to have a new 10.0 start-value vault on the roster.
Katherine LeVasseur, Oklahoma (9.7825 mod, 10.000 high)
LeVasseur brings another Yurchenko 1.5 to Norman. Oklahoma was the first team to compete six 10.0 start value vaults back in 2019, but with Maggie Nichols and Jade Degouveia graduating, LeVasseur's arrival will make an especially important difference next season.
Naomi Morrison, Michigan (9.7944 mod, 9.950 high)
With Morrison, Michigan is adding yet another Yurchenko 1.5 to its roster. It is a good one: high, strong and with perfect 10.0 potential—she scored as high as 9.950 in J.O. With the potential for a full lineup of 10.0 SV vaults, expect the Wolverines to be one of the top vault teams in the country next year.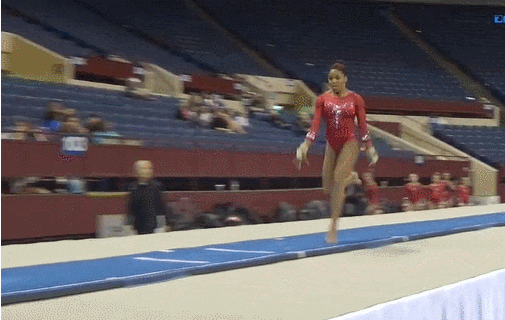 Chae Campbell, UCLA (9.8312 mod, 10.000 high)
Campbell's full-twisting Yurchenko is powerful and dynamic, and looks gorgeous in the air. She and Nia Dennis could go one-two for UCLA next season, and it would be fireworks.
Haleigh Bryant, LSU (9.8625 mod, 10.000 high)
Bryant's 10.0 on vault at the 2020 Nastia Liukin Cup was no surprise. Her handspring front pike half out has impeccable form and the potential to score multiple perfect 10.0s next season. She and Kiya Johnson are going to be an unstoppable duo for LSU on this apparatus.
Honorable mentions:
Courtney Blackson, Boise State (9.5929 mod, 9.975 high)
Emma Morgenthaler, Sacramento State (9.6542 mod, 9.900 high)
Emma Otsu, UC Davis (9.495 mod, 10.000 high)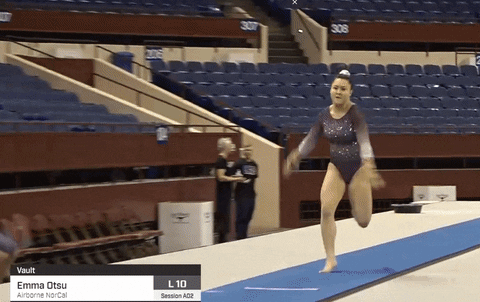 READ THIS NEXT: Questions We Have About NCAA Gym, COVID-19 and the 2021 Season
---
Article by Jenna King, Rebecca Scally and Talitha Ilacqua
Like what you see? Consider donating to support our efforts throughout the year! [wpedon id="13158″]