For gymnasts who have competed elite recently, adjusting routines for college can involve some tough choices and a lot of downgrades in the name of consistency. That said, the NCAA field sometimes seems lacking in skill variety, so a great E skill—or even a super unique but less difficult one—can define a routine. We've picked out nine of our favorite skills from the incoming freshman class of elites that we hope stick around.
Megan Roberts (Georgia) – Dos Santos
New rule: There must be one Dos Santos in the NCAA at all times, and it must be not-terrifying. Good thing we have Roberts to take over for Kennedy Baker. Roberts performs the skill comfortably in a solid pike position and lands with room to spare. With a bit of work to perfect the landing, this could be a show stopping piece of Georgia's floor lineup.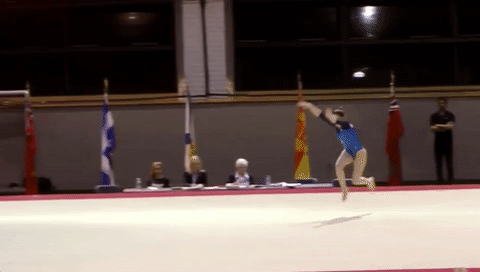 Phoebe Turner (Iowa State) – Triple and/or RO BHS beam mount
What is not to love about a solid triple? Turner finishes her twist with plenty of room to land, and will be a highlight in Iowa State's floor lineup. And we can't talk Turner without also mentioning her roundoff back handspring beam mount.
Emily Gaskins (Alabama) – Ricna
Ricnas are a rare sight in NCAA, but if anyone can pull it off, it's Gaskins. Her stalder position is lovely, and she maintains her toe point throughout the skill.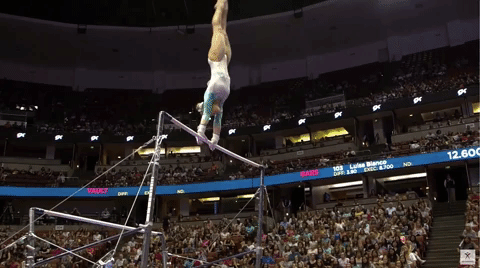 Meaghan Ruttan (Washington) – Toe on front pike 1/2 bar dismount
We are always excited to see non-double salto dismounts, and Ruttan's toe on front pike half is a lovely variation on a dismount we see more often in a tuck. With a little work on the landing, it'll be an exciting skill to see in NCAA.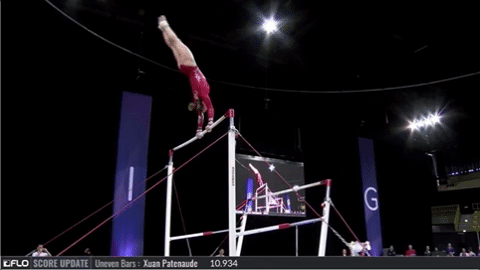 Abigail Solari (California) – FHS Tuck Half
Solari performs her front handspring tuck half vault so open and drops into the landing perfectly. There's no reason to assume she couldn't upgrade to a pike for the 10.0 start or even add another half twist. This vault has shades of Rachel Slocum and would continue Cal's tradition of non-Yurchenko entries. Yes, please!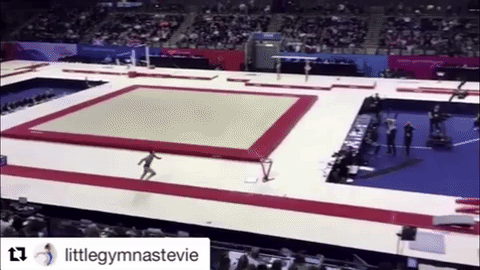 Jade Carey (Oregon State) – Full-Twisting Double Layout
Carey's full-twisting double layout is enormous. She performs the skill easily and with room to spare. Carey has a lot of options on floor, including a great double double and a Moors, but we're hoping she brings the FTDLO to Corvallis.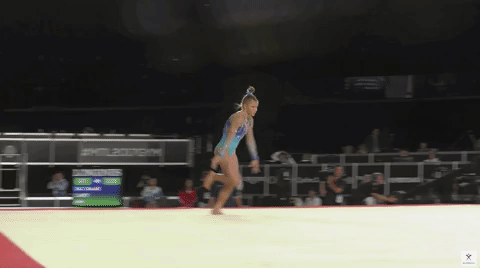 Trinity Thomas (Florida) – One-Arm Back Handspring Layout Step-Out
The one arm back handspring has a proud tradition in NCAA, performed most recently by Dani Breen and perhaps most impeccably by Georgia's Grace Taylor in the late 2000s. Thomas has excellent beam execution (those leaps!), and her series is no exception. Adding a little flavor to the bhs loso series is always welcome, and Thomas does it with flair.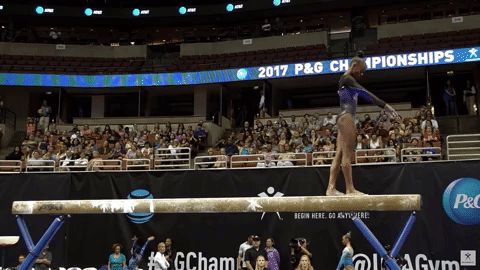 Shallon Olsen (Alabama) – Piked full-In
With a double double as her typical elite first pass, it would be easy for Olsen to choose a simpler tucked full-in as her E pass in college. But the pike is a rarity in NCAA; and when you can stick it like Olsen does, why not keep it?
Sydney Johnson-Scharpf (Florida) – Artistry, Just All the Artistry
Any elite who can do two different floor routines in the same season—heck, the same competition—and sell both of them is sure to have an exciting NCAA set. We can't wait to see what Johnson-Scharpf will bring on the event in Gainesville.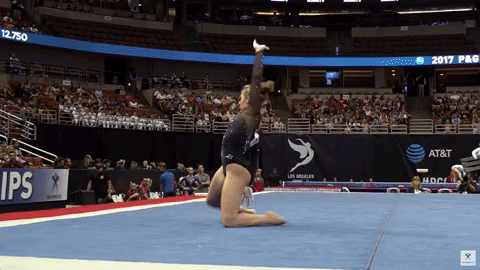 ---
Article by Rebecca Scally, Emily Minehart and Emily Howell-Forbes