Today we take a look at the top 10 J.O. averages on beam. As an event with a high tendency for falls, one or two bad routines can send a gymnast's average plummeting quickly. Gymnasts who made this list have no more than one fall this past season and many have none at all.
As a reminder, for fairness, gymnasts with less than three scores on an event were not included to prevent skewed results in one direction or the other. Elites/former elites who haven't competed level 10 this season were not included as their scores are not directly comparable.
Beam
Honorable Mentions
Mallory Mizuki (Illinois)
Emerson Hurst (Towson)
Nicolette DiPrisco (Northern Illinois)
---
11. Milan Clausi (California): 9.531
OK, OK, we know it's a top 10, but we couldn't not include this dismount.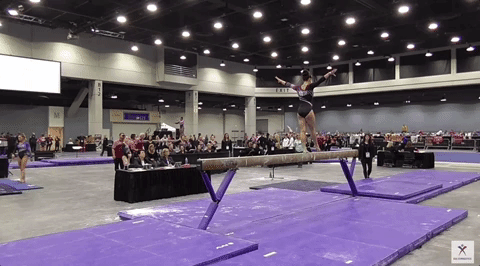 10. Samantha Sakti (William & Mary): 9.575
We love when surprising teams pop up on these lists with ninja recruits. Sakti's back handspring to two layout step-outs is absolutely gorgeous and incredibly floaty.

9. Natalie Wojcik (Michigan): 9.578
Surprise, surprise, we're back to the Michigan incoming freshman class. Wojcik is a gorgeous beam worker with smooth rhythm. Her sheep jump can become an issue, but when she hits it, it's great.

8. Alexa Al-Hameed (Georgia): 9.579
Originally committed to Oklahoma, Al-Hameed was a last minute addition to Georgia's massive freshman class. We expect many of those freshmen to crack lineups early on, and this is no exception. Al-Hameed's long lines really shine through on this event, and her consistency (no falls in 2018) is something the Gymdogs will appreciate.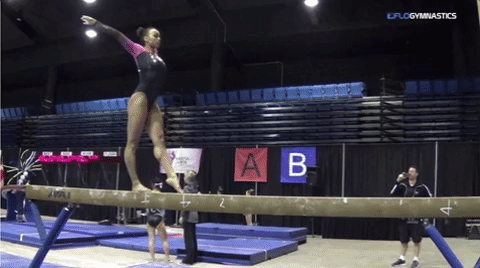 Shaylah Scott (Illinois): 9.579
Though she was sidelined for nationals this year, Scott holds the bragging right with the highest J.O. beam score of 2018 with an incredibly impressive 9.925. This is definitely a routine to watch for in Illinois' lineup next year.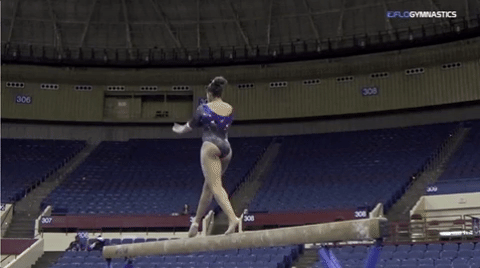 Rachael Lukacs (Georgia): 9.633
Lukacs headlines quite the Georgia freshman class with a huge list of accolades to her name. A consistent and solid beamer, this is a routine that can be counted on to hit when it matters, something the Gymdogs will surely welcome to Athens.
Adrienne Randall (Utah): 9.634
Like we said on bars, Utah is not lacking in the pretty department with this incoming class. Randall has what is one of the top Rufolva's we've seen in a long time (hello, real full twist before even touching the beam!), and we hope to see it stay throughout her NCAA career.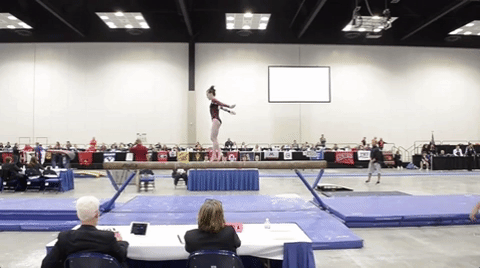 Alexandria Ruiz (Denver): 9.646
Beam was a bit of a struggle for the Pioneers this past year, particularly in the consistency department. Ruiz, who hasn't had a fall all year, will be a welcome addition.

Alisa Sheremeta (UIC): 9.635
UIC, yeah we were surprised too! There are many highlights to this routine—from the mount to the gorgeous extension on the leaps to the fully stretched Onodi. If she can connect the front aerial and front toss or clean up the layout step-out a little, this will for sure be a routine to watch for.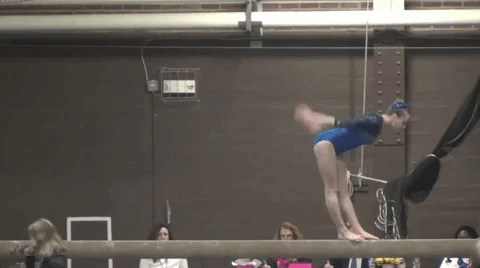 Madison Dagen (Oregon State): 9.661
While Carey may be the big-name recruit of this Oregon State class, Dagen has a very impressive J.O. resume behind her, with beam the event she shines on. We also have hopes for the realization of a Dagen one-two punch on beam, with a hopefully healthy Lacy Dagen.  
1.  Abby Heiskell (Michigan): 9.742
Is anyone surprised at Michigan topping another event? We hope not. As with bars, Heiskell's strengths lie in her lines and clean form. Plus, a switch leap-switch leap series, where both leaps actually hit 180, is always appreciated.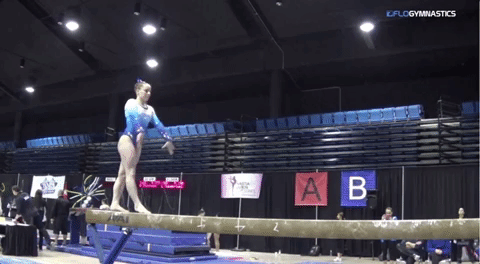 ---
Article by Emily Howell-Forbes