The big news of the offseason has been conference realignment. While this is mostly football news, it absolutely affects non-revenue sports like gymnastics too. In this week's roundtable, we're discussing our thoughts on the realignment news, from whether we like it or not to how we think the conferences should handle having more teams.
Note: California and Stanford were officially voted to join the ACC after the publishing of this article. Should that decision include all sports and not just football and basketball, another mini-roundtable will be published next week with our thoughts about that decision.
What was your initial reaction to the recent conference realignment news for the Big Ten, Big 12, and Pac-12?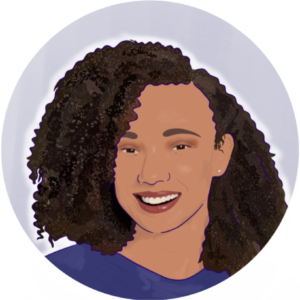 Tavia: "Respectfully, what the heck is going on?"
Savanna: "I picked a great day to be laid up with back pain!" immediately followed by "oh boy" and having to remind myself of the protocol for posting breaking news stories. I knew it was a possibility, but to see it actually happening was insane.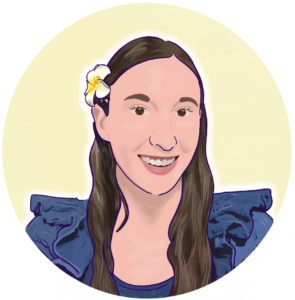 Mary Emma: I was surprised but also not surprised at the same time, since a lot of these moves have been rumored for a while. I definitely was surprised by how quickly the Pac-12 fell apart, with so many schools leaving at the same time.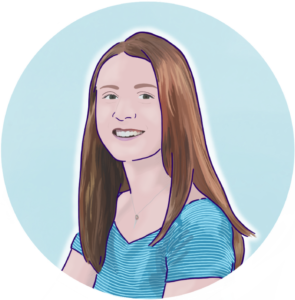 Emily L: Like Mary Emma said, I was surprised but not too surprised. Like most sports fans, I've been hearing the rumors of the conference realignment, but a part of me didn't think it was actually going to change this much. 
Aaron: I definitely saw the collapse of the Pac-12 coming soon, but did not expect all of this conference madness to happen all at once.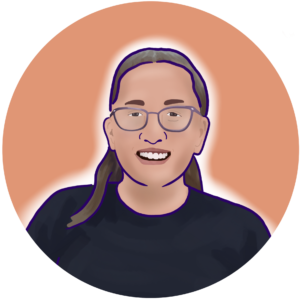 Naomi: I expected the Pac-12 to lose some schools, but watching it all fall apart within a few days was quite something. Mostly I just kept saying, "I'm sorry, what?" 
Emma: Angry. But not surprised at all. UCLA and USC wasn't going to be the end of the madness, and the Pac-12 TV deal debacle had spiraled too far to keep the conference intact in the age of media deals and NIL.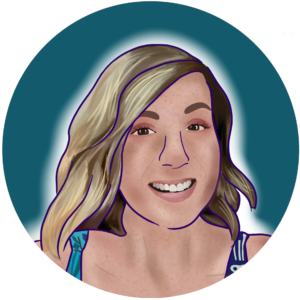 Lela: It was the gymnastics equivalent of the day Farrah Fawcett died, and then later the same day, Michael Jackson died. One positive change with the Big Ten (that I, as a New Jersey resident and Rutgers grad student) am excited about is it means that I'll be able to see West Coast teams at my school. And then, everything blew up. 
Tara: I was more surprised at the magnitude than anything. I knew the Pac-12 media rights deal was a mess, but I didn't think it would all come crashing down this quickly. 
Jessica: Disappointed but not surprised, as the kids these days say. The implosion of the Pac-12 was inevitable the second UCLA and USC announced their departure, but no one could've guessed it would happen like this.
Washington is headed to the Big Ten? What are your thoughts, and
how do you think it will do in a gymnastics sense
?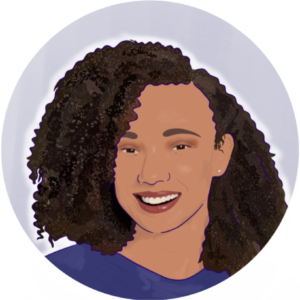 Tavia: I think Washington will be quite competitive within Big Ten gymnastics. I don't feel like these teams competed against each other very often, but when they have, the Huskies have held their own. I would expect Washington to hang right in with the Hawkeyes and the Illini on a good day. I'm hopeful that joining the Big Ten will also push Washington to continue to improve in the years to come.  
Savanna: Washington's resurgence under Jen Llewellyn since her arrival makes me think that the Huskies will settle right in with their new conference foes. My biggest worry for them (and others on the West Coast) is how the travel will affect them.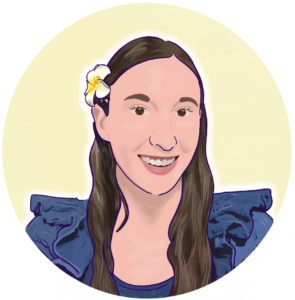 Mary Emma: Thanks, I hate it. From a logistics standpoint, I dislike it for the same reason that I disliked UCLA moving to the Big Ten—it makes no sense geography-wise. Most in-conference meets (the only exception being UCLA) will be a minimum two-hour time change, which can be taxing during a long season. Not to mention that a lot of the Big Ten schools are notoriously hard to get to due to being far from a major airport. Just as an example, getting to Penn State is going to require either a layover or two and/or a long bus ride from Pittsburgh. All the logistics aside though, I think Washington will fit well into the conference gymnastics-wise, with the Huskies being on the rise since hiring Jen Llewellyn. I do like that Washington makes the conference 12 teams for 2025 rather than the annoying 11 teams it was going to be.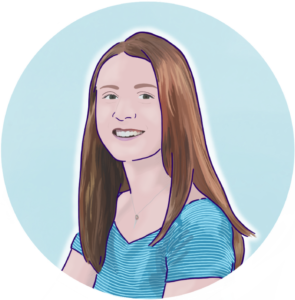 Emily L: In terms of gymnastics, I think Washington is capable of being competitive in the Big Ten. I can picture the Huskies fighting teams like Iowa, Illinois, and Ohio State for a spot in the evening session of the conference championships. However, I am anxious to see how all of the travel will affect the gymnasts, both physically and mentally, 
Aaron: I think Washington is going to be a similar boat as it was in the Pac-12. There are a lot of strong teams in the Big Ten so they are still gonna be fighting to establish themselves as a top team in the conference. I think Washington fits in well with Maryland, Illinois, Iowa, Ohio State, Penn State, and Rutgers.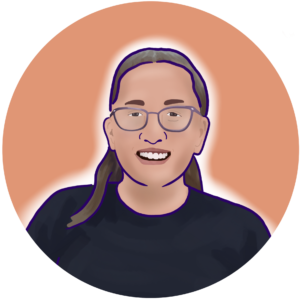 Naomi: I can absolutely see Washington in the Big Ten from a gymnastics and overall team standpoint. They won't challenge the top teams, but they should hold their own. My main concern, like many others, is how the travel will affect them since they'll have to fly all the way across the country for some meets. The season is exhausting at the best of times, and Big Ten scheduling can be particularly brutal sometimes.
Emma: I hate it, but it's not Washington-specific. I'm still on the "Rutgers and Maryland shouldn't be Big Ten Schools" train, so you can imagine my frustration with the recent moves. I DO like Washington gymnastics in the Big Ten. They have Iowa/Illinois vibes to me, and I can see them contending for a conference title in a few years or so. Also yay, purple team!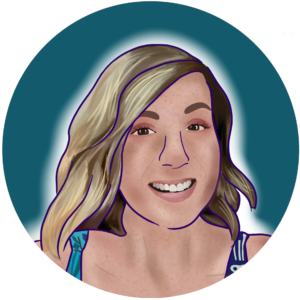 Lela: Geographically, it's weird, but realistically, they'll be competitive with other Big Ten schools, as others have said. And I'm excited to see them compete on my own turf. 
Tara: I'm still so puzzled geographically. It will be interesting to see how they sort that out with the conference now spanning basically the entire United States. Washington checks a lot of the boxes school-wise, and I think the program should be competitive gymnastically.
Jessica: While it doesn't make much sense geographically, I think it might actually be good for the Huskies. The Pac-12 allowed them to grow and compete in tough environments like Pauley Pavilion. The Big Ten gives them, I think, the opportunity to use such experience to thrive against teams like Iowa, Nebraska, Minnesota, and Illinois. I hope to see them in contention for a high conference seed going into conference championships and the postseason.

There are going to be a LOT of Big Ten gymnastics teams starting in 2025. How do you think the conference should handle regular-season play? How about the conference championship?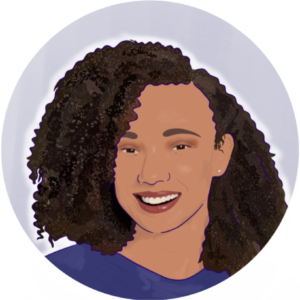 Tavia: RIP to Big Fives because this conference is going to need a complete overhaul of postseason play. I feel like we're coming up on the necessity of having qualification criteria to participate in the conference championship, or some sort of tournament-style setup. As far as the regular season, I don't know that every Big Ten team competing against each other is going to be reasonable anymore. My heart goes out to Washington's travel time and budget with those long flights every weekend. 
Savanna: Unpopular opinion time: Not every team should get to go to the conference championship. It's handled that way in "ball sports" where only the top six, eight, etc. advance to the tournament. Whether it's the top four teams in the conference by NQS or the top eight have two quad meets, that's the direction it needs to go. As far as the regular season…throw a dart, and whichever teams it lands on, that's who you face. Kidding…kind of.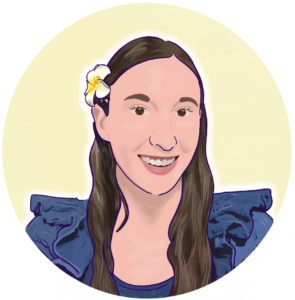 Mary Emma: I think they should schedule more tri/quad meets during the regular season and keep Big Fives (Sixes?) as usual. That will hopefully mean the teams won't need to only have in conference meets during the regular season. As for conference championships, they should do something similar to what the SEC is doing after Oklahoma joins, with a two-day event.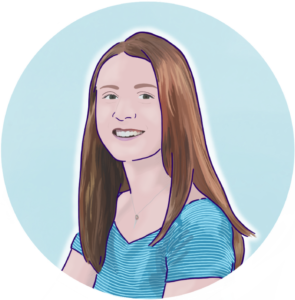 Emily L: The size of the Big Ten starting in 2025 makes me a little nervous! I'm almost afraid that since there are so many teams in the conference, they'll have fewer opportunities to compete in out-of-conference meets toward the beginning of the season like we usually see. Personally, I think they need to keep scheduling those couple of out-of-conference meets, and maybe that means that not every team sees each other during the regular season. We probably don't need Rutgers and UCLA traveling across the country for a dual meet every year! 
Aaron: I think conference championships will have to have multiple sessions, similar to the Super 16 meet that happened this year. I also like the idea of tournament style, but I think it would be a lot on the gymnasts' bodies if they have to compete multiple times, especially late in the regular season. For the regular season, I think there will be fewer out-of-conference meets and definitely not every team will be able to go against each other within the conference.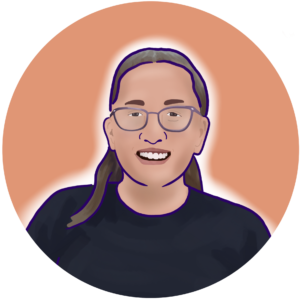 Naomi: I guess the Big Fives become the Big Sixes, and the whole conference championship system just needs to be completely revamped with the larger conference. I think the Big Ten championships will start to resemble what the Pac-12 conference championships looked like for the past few years. Maybe a qualification system or a multi-day championships would work. I also think that there will need to be more tri/quad meets, although having to watch BTN cover more quad meets makes me shudder.
Emma: The only logical move is the two-day conference format that the SEC is adopting. There are going to be more than four teams capable of a Big Ten championship, and I don't believe the best four teams always make the night session. It needs to go. I haven't liked it ever, and it's especially dated now. Keep Big Fives (Sixes?) intact, use that for seeding, and keep the rest of the regular season the same.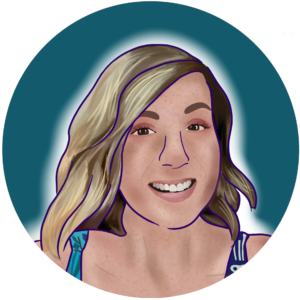 Lela: I hope in the regular season that teams can cover meets on the opposite coast in one fell swoop versus flying cross country several times in a season. As for postseason, I agree with Savanna that not all teams should be in it, and that honor should go to the high achievers. 
Tara: My biggest worry is the potential for fewer non-conference meets, so I would love to see more regular season tri and quad meets to (hopefully) keep those non-conference meets. I could also see them splitting up the conference in some way, like an East and West type deal. Maybe there's a system there where you compete against each team individually within your division and then have a Big Five-esque meet (or two? My brain hurts just thinking about these logistics.) For conference championships, three quad meets would eliminate byes, but I'd love a two-day format where there are two play-in dual meets similar to regionals and then the traditional two-session quad meet to determine the champion. 
Jessica: I really like what the SEC is doing to accommodate the addition of OU. I think the Big Ten possibly adopting the two-day format could help alleviate some of the overload from this expansion. However, such a large conference does paint the possible issue of the lack of ability to have non-conference meets. With so many of these teams now being on opposite sides of the country, we may still be seeing more West Coast vs. West Coast and Midwest vs. Midwest like usual. With all of this being said, I do agree with Savanna, in terms of following NQS for conference qualification, as splitting up a conference championship schedule between 12 teams seems like a logistical and statistical nightmare.
Moving on to the Big 12, do you think the three new additions in Arizona, Arizona State, and Utah will make up for losing Oklahoma to the SEC?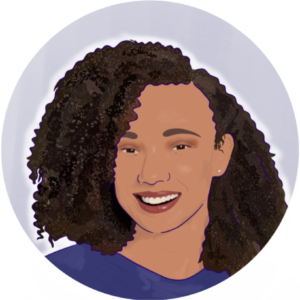 Tavia: I want to say yes. Do I think that Utah will be the new dominant force of the Big 12? Yes, I do. But do I love having more than three to four teams in this conference? Yes. I think overall this move will make the Big 12 a more competitive conference. 
Savanna: I'm so torn about this. As Big 12 editor, I was looking forward to the remaining teams getting to shine once Oklahoma moved on to the SEC. On the other hand, the competitive bar was just raised with the Red Rocks moving in along with the Wildcats and Sun Devils. I think adding these three teams is a step in the right direction after losing a stalwart in the Sooners.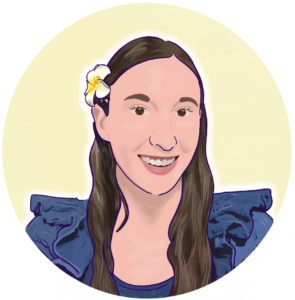 Mary Emma: I definitely think so! Utah has shown over the last few seasons that it's competitive at the top with Oklahoma, and both of the Arizona teams should be competitive with the rest of the conference. I definitely thought the Big 12 was on its way out when Oklahoma first announced its departure, so it's great to see that it's going to be even bigger than before.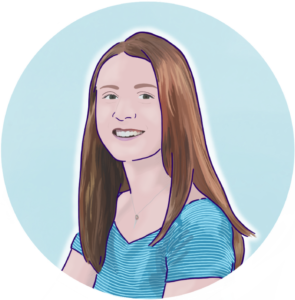 Emily L: I think it more than makes up for losing Oklahoma! As a Denver native, it does pain me to say that I previously felt bored with the Big 12. The addition of more teams that are consistently in the top 20 should make the Big 12 more competitive, more exciting, and hopefully bring more attention to the sport.
Aaron: Absolutely yes! I think the Big 12 will be even more competitive with the addition of these three teams and I'm excited to see that another dynasty (Utah) join the conference.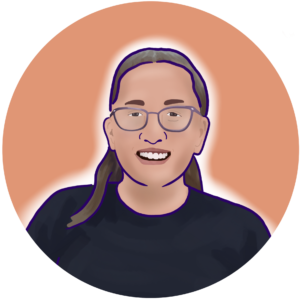 Naomi: Yes! I feel like the Big 12 has been a bit boring as a conference recently, with such a large gap between Oklahoma, then Denver, and then everyone else. I think Arizona, Arizona State, and Utah will make the conference far more exciting, with Utah being the natural successor to Oklahoma within the conference. Hopefully, the change makes Big 12 gymnastics feel a bit less like a showcase for one team and instead becomes a really competitive conference.
Emma: I'm really excited for both sides of this move. The SEC is so exciting, and it's arguably what's fueling the rise in popularity in the sport! Oklahoma will make it even more competitive, which is so fun because I feel like SEC champs always surprises us. On the other hand, Big 12 champs having more than four teams may actually push me to watch it. It'll be competitive, and BYU, Arizona State, and Denver are capable of beating Utah, give or take some errors.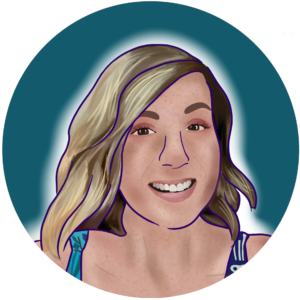 Lela: Oklahoma is a great addition to the SEC, and I'm very excited to watch them. (And also excited to watch my Vandy-grad dad and Oklahoma-native mom face off, but that isn't gymnastically relevant). I think the Big 12 will feature more exciting and closer meets between these three new teams and the existing ones. 
Tara: The Big 12 is going to be a lot more competitive than it has in recent years. That will hopefully make for a more exciting conference championship. Utah may not be the recent national champion powerhouse Oklahoma, but the Utes are no slouches. Add the Arizona teams to the mix with Denver and BYU, and the conference's top-to-middle range is much more competitive. 
Jessica: I think while Oklahoma has been the powerhouse of the college gymnastics world for the past few years, a dynasty if you will, the SEC will pose as some tough competition for the Sooners. In terms of the Big 12 losing OU, I don't think it will hurt them that much. If anything, these three additions have the potential to make the Big 12 an up-and-coming gymnastics conference (just like the SEC). I'm looking forward to seeing Utah fill the big shoes Oklahoma left behind. I also think Utah will provide Denver with good competition that will hopefully help them grow and become even more competitive than before (maybe even help them fall into the top 10!)
When thinking about competitiveness in the conference, what do you think the landscape will look like in the Big 12 in 2025?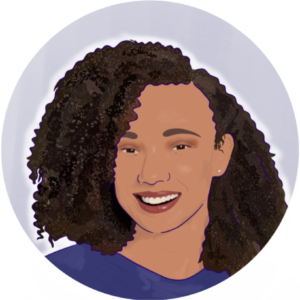 Tavia: I'm so interested to find out, honestly. I'm thinking Utah will remain my No. 1 conference pick closely followed by Denver. I'll slide in Arizona State, then BYU, then Arizona, Iowa State, and West Virginia. This is going to be an interesting mix of teams, with many only seeing their new Big 12 opponents during the postseason. 
Savanna: Honestly, I think there's going to be a hierarchy solely based on how the teams recruit from here on. Utah already has a head start in that department by bringing in five-star recruits Avery Neff and Clara Raposo, but BYU, Iowa State, and Arizona have solid classes coming in as well. Denver, West Virginia, and Arizona State will remain competitive but have a few more holes to fill before I can properly say where they will fit in.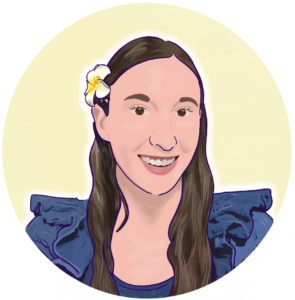 Mary Emma: I do fear that the conference championship will go from being the Oklahoma show to being the Utah show, when I was looking forward to seeing the conference get more competitive at the top. I think Utah will be the favorite with Denver, and potentially BYU and Arizona State, having the potential to be spoilers if Utah makes a mistake.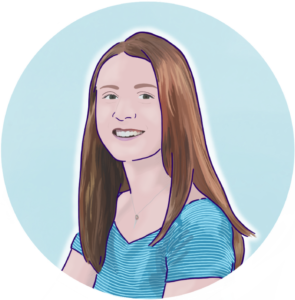 Emily L: I think it's safe to say that Utah will take Oklahoma's spot as the clear favorite to win the conference championship, but I'm excited to see that Denver might have more competition for its typical second-place spot. I think Arizona State in particular has the potential to be competitive in its new conference. 
Aaron: I agree with Emily, Utah is set to be the favorite for the conference title in 2025. Denver definitely has the opportunity to sneak in there and upset, but I think they are set as the second pick.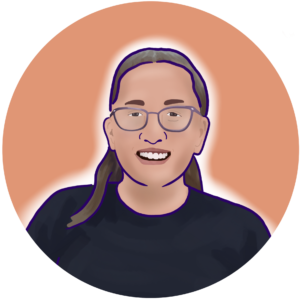 Naomi: I see Utah at the top, especially with the addition of Avery Neff, followed by Denver. I can see Arizona State being competitive in the conference. I think BYU, Arizona, West Virginia, and Iowa State will all be very competitive with each other and any of them could take the fourth spot.
Emma: I'm imagining a Big Ten type of competitiveness. Utah is the Michigan of the conference, usually grabbing the title if they perform as usual. Arizona State and Denver will give them a run for their money and pick up a title every few years, and BYU, Arizona, West Virginia, and Iowa State will keep things interesting as their recruiting landscape changes with the moves.
Tara: I'm envisioning Utah on the top followed by Denver. The Pioneers are definitely going to have more competition to take the second place spot—BYU and Arizona State immediately come to mind, with Arizona slightly behind and West Virginia and Iowa State fighting to remain competitive as well. 
Jessica: As Mary Emma said, I can definitely see Utah becoming the dynasty of the Big 12. However, I do feel as if Denver could give them a run for their money. I also see West Virginia and Arizona working their way up to that same level of competitiveness over the next few seasons.
What new or old rivalries are you looking forward to seeing with all the new realignment (Big Ten, Big 12, even the SEC)?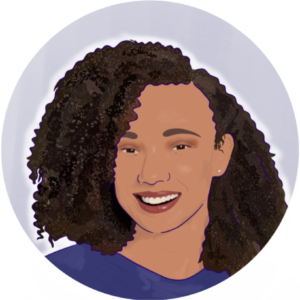 Tavia: UCLA and Michigan in the battle of Michigan Maize and Bruin Blue? These teams don't compete often, but I think things could get spicy. 
Savanna: Who do I have to pay to make sure Oklahoma and LSU face each other every season? OK, my snark is showing, but that's a rivalry I'm looking forward to seeing more often. In the Big 12, Utah/BYU and Arizona/Arizona State matchups just got more entertaining.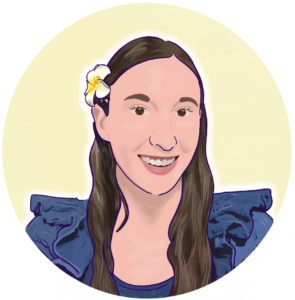 Mary Emma: Utah and BYU have a big in-state rivalry, so it's great to see that the rivalry will be strengthened with both of them in the same conference. It's also nice to see Denver have some closer in-conference matchups with the Utah and Arizona teams. I'm also looking forward to Oklahoma having a closer rivalry with the other top SEC teams like LSU and Florida.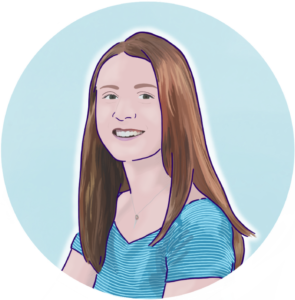 Emily L: I'm excited for some potential new Big 12 rivalries. Utah and Denver rarely compete against each other despite being fairly close geographically, so I'm excited to see a potential new rivalry when they join the same conference. 
Aaron: I'm definitely excited to see a UCLA and Michigan meet. I think they are the front-runners for the Big Ten conference title and I'm excited to see it play out.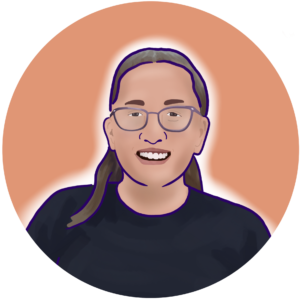 Naomi: I'm excited to see new rivalries with Oklahoma in the SEC! Utah/BYU is a no-brainer, and I hope to see a real fight between Utah and Denver to be at the top of the Big 12.
Emma: I am so excited to see UCLA against the top Big Ten teams. I saw UCLA once against Minnesota and Iowa, and they went 194… I'd like a redo.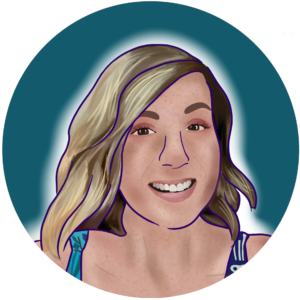 Lela: Selfishly, all the new Big Ten teams versus Rutgers, because I can now watch in person. Beyond that, UCLA/Michigan, as others have said. Oklahoma/Florida, because that meet's gotten CLOSE so many times. Utah/BYU for that in-state rivalry. 
Tara: Arizona-Arizona State will be alive and better than ever and Utah and BYU will finally be in the same conference again! I'm interested to see what new rivalries form on the Denver side, but selfishly I'm also excited to see the new conference teams on the schedule and in person more! In the SEC there are so many potential rivalries for Oklahoma, from LSU to Florida. 
Jessica: So many of the old rivalries will reign supreme, which excites me. I'm delighted to see how Utah and BYU compete against each other IN-CONFERENCE!!! What intrigues me is what rivalries come out of the addition of Oklahoma to the SEC, and I can't wait to see how that plays out.
What would you do with the Pac-12 now that it only has three remaining gymnastics teams?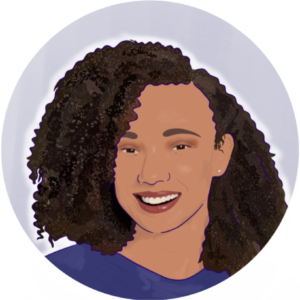 Tavia: Well, after I'm finished mourning…I think these three teams are going to have to merge with another conference to stay alive. Maybe an adoption of Sacramento State and UC Davis would help? Maybe a merge with the new Mountain West?
Savanna: It's almost guaranteed there's going to be a merger. The question is do they merge with the Mountain West, add a new friend (looking at you Southern Utah), and have an even eight? Or do they merge with the ACC and take away all the fun of ACC gymnastics? My vote is Mountain West…or rename it the Pac-West?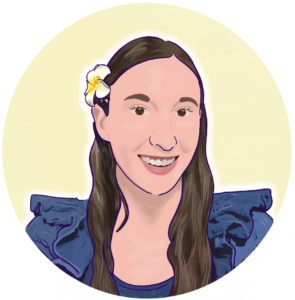 Mary Emma: I think the smartest move would be to merge with the Mountain West. That would make a new seven-team conference, and I'd also add Southern Utah as an affiliate member to make it an even eight.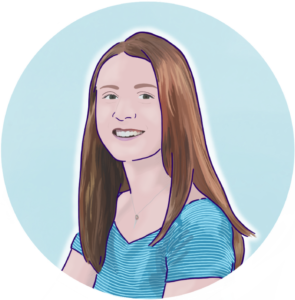 Emily L: I would personally like to see them merge with the Mountain West. I was always a pretty big fan of the MRGC (RIP), and seeing some of those teams compete with Cal and Stanford is definitely something I'd be happy about! That would also be the perfect place for Southern Utah to go. 
Aaron: RIP to Pac-12 gymnastics. The three remaining teams should merge with Mountain West.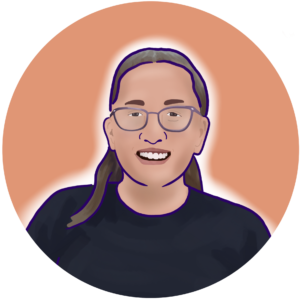 Naomi: Goodbye to the Pac-12, and to their Shabbat-friendly meet schedule. I think the three remaining teams need to merge with a new conference to survive. I think Mountain West is the best option geographically and numerically.
Emma: I'll be at the funeral. Cal and Stanford are interesting to me as they're reportedly being uppity about academic prestige within their future conferences. I can see them maybe going to the ACC? I would hate it, but it seems plausible. OSU retreats into the Mountain West, which paves the way for some fun matchups!
Tara: Merging into the Mountain West certainly makes the most sense, then add in Southern Utah like Mary Emma said to make it a round eight-team conference. There are talks of Stanford and Cal moving to the ACC, but the logistics are cloudy right now. It definitely seems like the leftover Pac-12 teams, after whatever else transpires, are destined for the Mountain West. 
Jessica: Unfortunately, I think we can say the Pac-12 is done for. May it rest in peace. I feel as if Cal and Stanford's best bet is to join the Mountain West. However, that seems unlikely as there are whispers of the ACC signing them in the near future (maybe???). Oregon State may be the only hope of keeping what's left of the Pac-12 on the West Coast, given they join the Mountain West. Only time will tell what happens to what became the unfortunate scraps of the Pac-12.
And finally for fun, since we doubt realignment is finished, which team do you want to see make a move next and to where?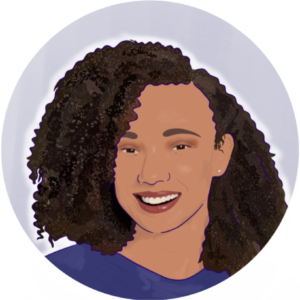 Tavia: I'm feeling a Maryland to ACC move. That'd improve Big Ten travel arrangements, if only slightly. Is this a blast from the past? Yes. But honestly it makes more sense geographically. Not that that matters much anymore…
Savanna: The Big Ten needs to put up a "no vacancy" sign for poor Emily M's sake. I'd like to see one of those teams jump ship to give some of the others a chance to shine moving forward. Maybe Penn State to the ACC? Doubt that would happen, but it sure would be fun.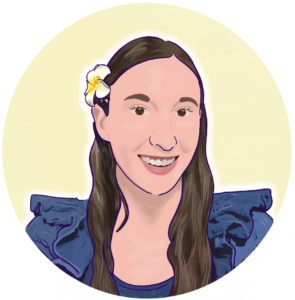 Mary Emma: For my mental state, I hope realignment is done for a while, but I guess if I had to say something, Rutgers (and maybe Maryland) to the ACC would make a lot of sense both geography-wise and competition-wise.
Aaron: I'm honestly not sure, but the Big Ten is definitely a little crowded so I could see some schools leave for a different conference.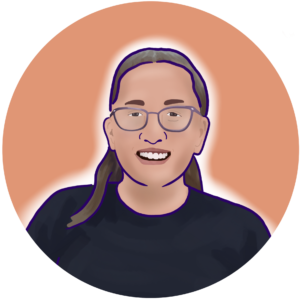 Naomi: Penn State and Rutgers to the ACC to let the Big Ten breathe! I'm leaving Maryland for now because it's the closest to a major airport, but it's on thin ice.
Emma: Rutgers and Maryland, bye. Go to the ACC. Then, push Clemson into the SEC. Let WVU move to the ACC as well to relieve them from those cross-country away meets. 
Jessica: As an East Coast girly, I can definitely see Maryland wanting back in the ACC. I also think Rutgers may make a move to the ACC as well. They both could be very competitive in not just gymnastics here. I would've said San Jose State and maybe Denver to the Pac-12, but, uh, the Pac-12 is currently a dumpster fire sooooo that's not happening.
READ THIS NEXT: BREAKING: Arizona, Arizona State, and Utah Headed to Big 12
---
Article by the editors of College Gym News