While not always the flashy, showy NCAA floor routines we're used to seeing most of the time, J.O. routines can often give us a sneak peek into what kind of performers these athletes might be on the collegiate stage. Of this year's top 10, nine of them boast E-level tumbling passes, including five full-ins, two double layouts, one double arabian and one front double twist.
As a reminder, for fairness, gymnasts with less than three scores on an event were not included to prevent skewed results in one direction or the other. Elites/former elites who haven't competed level 10 this season were not included as their scores are not directly comparable.
Floor
Honorable Mentions
Anna Kaziska (SEMO)
Kaylee Quinn (Nebraska)
Kennedy Hambrick (Arkansas) 2016 video
---
Abigail Johnston (Nebraska): 9.604
Johnston's routine contains a great tour jete full along with a solid full-in and should stylistically slot right into Nebraska's floor lineup. As an aside, fellow freshman Kaylee Quinn (honorable mention) has a gorgeous and giant piked full-in as the opening pass of her floor routine, meaning the Nebraska freshman are bringing at least two potential E passes to that lineup.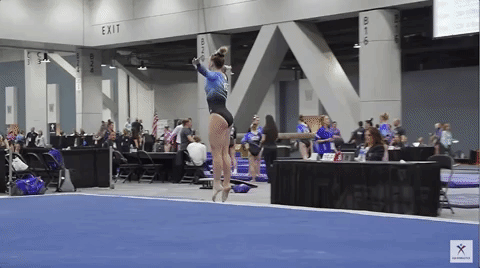 Nya Reed (Florida): 9.613
Florida lost some major contributors with the graduation of its senior class. It will need this freshman class and some of the now-sophomores that didn't see much competition time to step up into some big shoes. This BIG double arabian from Reed is a great start.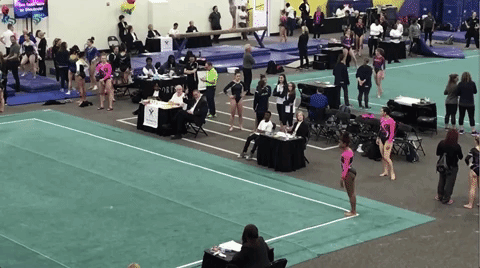 Samantha Sakti (William & Mary): 9.638
Um. Hello there again, William & Mary. We might have to give you ninja recruit of the year here if these lists are any indication at all.  GREAT full-in, gorgeous leaps and just a solid performance for Sakti will surely be a welcome addition to the Tribe's lineup in 2019! Keep your eye out for this one (we certainly will be).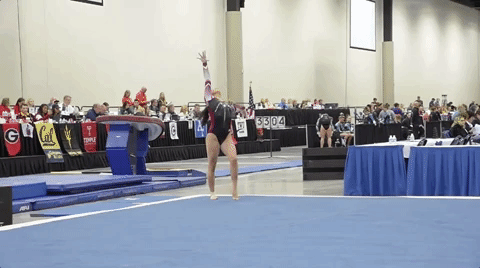 Abby Heiskell (Michigan): 9.642
As the only gymnast to make all four of the individual event lists (stay tuned to find out if she makes it in the all around later this week), Heiskell is definitely proving herself as a gymnast to watch at Michigan. While this routine might not contain the difficulty of some of the others on this list, it fits her style perfectly to go for the cleaner, lower difficulty routine and not risk those potential deductions on bigger skills.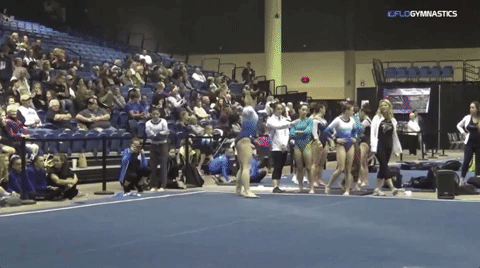 Francis Bidwell (Missouri): 9.654
With Bidwell and the rest of the freshmen class this year—along with the recruiting classes of the next couple years—Missouri is a team to keep an eye on as it could easily move up through the ranks of the SEC.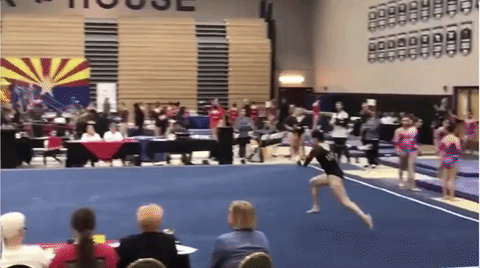 5T. Karley McClain (Southern Utah): 9.664
Southern Utah is another school with a hugely influential recruiting class this year, and with those routines added in—and maybe a little more consistency—this team could be a real threat.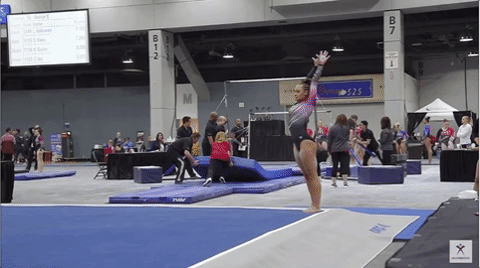 5T. Milan Clausi (California): 9.664
Clausi's artistry and dance, both on beam and floor will make her a quick favorite at Cal this year. This eye-catching ending choreography and her unique dismount separate her from a number of other cookie-cutter routines.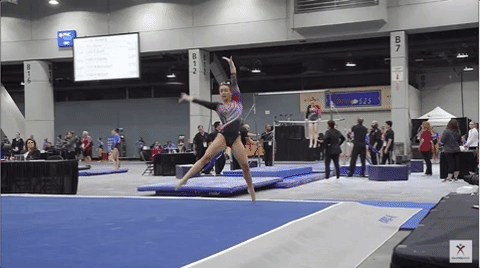 Sekai Wright (UCLA): 9.688
On any other team this would be a sure-fire bet to make the lineups. However, UCLA's floor lineups seem likely to be at least a revolving door of talent in 2019 with what we count as at least 12 lineup-worthy routines if all are healthy. This routine is certainly one that will be considered as an option as she not only shows great amplitude on her tumbling and leaps but superb performance quality to boot. Wright has also frequently had a full-in as the opening pass to this routine.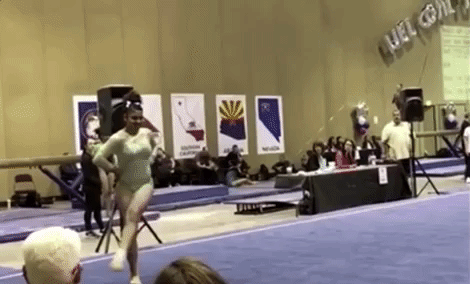 Rachael Lukacs (Georgia): 9.713
Floor and vault are the events where you can really see Lukacs shine, and her performance quality has only continued to improve over the course of the last year. This DLO is absolutely massive, and we look forward to seeing what she can do at Georgia.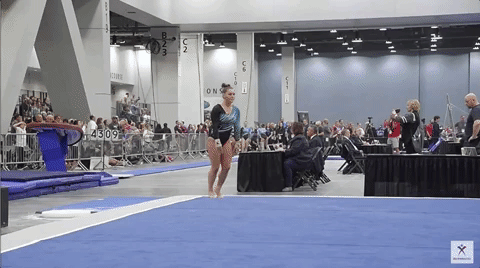 1.  Olivia Trautman (Oklahoma): 9.743
Oklahoma joins its first list with a bang, jumping into first with a floor routine that has only scored below a 9.700 once all season. The tumbling and leaps in this are great, and as always, we can't wait to see what kind of routine KJ Kindler will choreograph for her.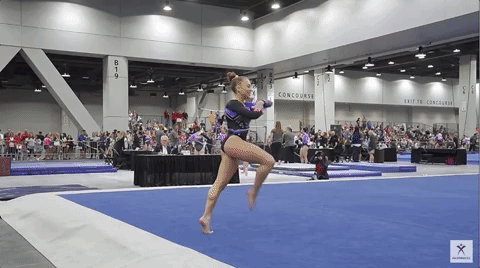 ---
Article by Emily Howell-Forbes