By this point, we've heard from the majority of 2023 seniors about whether they intend to come back for their COVID year or not. So we thought it would be a great time to discuss that very topic in this week's roundtable.
Which senior taking a COVID year are you most excited to see in 2024?
Savanna: I'm not sure if we count these two as a COVID year or a redshirt year, but either way, I'm ready to see Cammy Hall and Savannah Schoenherr have their moments at LSU in 2024. They both had a rough season with injuries and deserve a proper ending to their careers.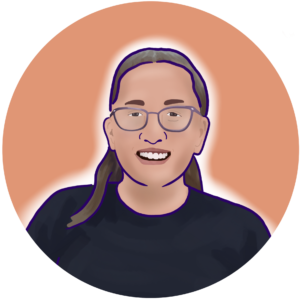 Naomi: I'm really excited to see Sierra Brooks! She's always been a leader for Michigan, but I think she could achieve true icon status this season now that Wojcik and Heiskell are gone. Michigan is on a revenge tour and I think she'll be a great person to lead it.
Brandis: There are too many to list! But, come April, I think it'll be Utah's Maile O'Keefe and Luisa Blanco for Alabama who end up being the most impactful for their teams with their bonus seasons. With Brooks as a close third, as I think she'll be relied upon heavily this season at Michigan.
Alyssa: Our reigning all-around champion Maile O'Keefe. I was not ready for this past season to have been the last season watching her icy presence in the anchor spot on beam, and luckily for us, it was not.
Peri: Payton Murphy's gymnastics last year had the "I'm not ready to be done yet" vibe to it, and I can't wait to see where her fifth year will take her. 
Aaron: Not sure if Savannah Schoenherr counts, but she is definitely my pick. I am really excited to see her compete for LSU after missing the entirety of last season because of a foot injury.
Mariah: After qualifying to nationals as a team last season, I'm excited to see what Kentucky can do with extra years from Raena Worley and Arianna Patterson. 
Julianna: I'm not too sure if this counts as a COVID year or a redshirt year for her, but I am SO excited to watch Chloe Negrete again this year. Coming back from an Achilles injury is already so difficult, but to have the season she had last year, I can't wait to watch what she is capable of with another year post-injury to build her strength.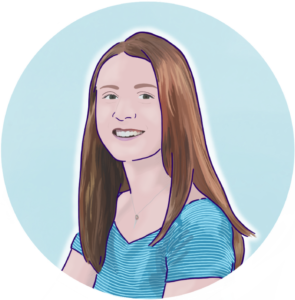 Emily L: Does Nya Reed count? Because if so, she's definitely my pick! She took a year off and shocked everyone by signing with UCLA this offseason, and I can't wait to see what she does with the Bruins. She already had top-notch floor choreography with Florida, and I'm super excited to see what BJ Das can put together for her this year. 
How about an underrated performer that you want to see break out and dominate during their fifth year?
Savanna: I need Juliette Boyer to go to Utah State and have the season of her life. She was a mainstay her first two years at Arizona State but didn't complete in 2022 or 2023. She deserves to have the best experience for her final season.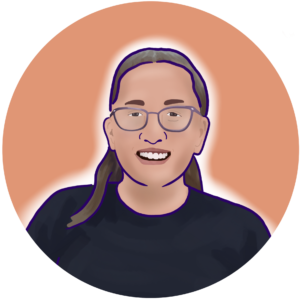 Naomi: The underrated title may be questionable here but I'd love to see Payton Richards really shine this season. She's a solid performer on all four events, but she's been overshadowed by Florida's other stars and the gymternet can come down hard on her. She has the potential to be a stabilizing force in Florida's lineups and I'd love to see her really dominate and enjoy herself this season.
Brandis: Chloe Widner finished off her 2023 season strong representing the Cardinal at NCAAs, and I think it would be phenomenal for her to carry that momentum into her fifth year. We traditionally don't see many extra years out of Stanford, so Widner making the most of this opportunity is needed.
Alyssa: Now Pittsburgh's Arayah Simons has competed on all four events in her career, but has not for multiple seasons. Pittsburgh does not have the roster Illinois does, so if she is able to compete the all-around she could really break out. 
Peri: Megan Teter put up big numbers for Ball State last season, but the storyline of the team's season last year was its rankings jump (not a bad problem to have if you ask me). She hit every routine in 2023 and has the bars program record. She's positioned to have a great fifth year in Muncie off the back of last year's consistency.
Aaron: Although JerQuavia Henderson is a pretty well-known floor worker, I am ready to see her finally get a 10 this season. I know she has been working really hard in the gym with her eyes set on an international elite debut and I have a feeling it's gonna pay off later this season!
Mariah: I agree with Savanna – I'm excited to see Juliette Boyer again at Utah State. She was so promising towards the beginning of her career, and I'm hopeful we will see her back at that level. Not to mention, Utah State could certainly use the routines.
Julianna: I am so excited to see McCaleigh Marr compete for Michigan after transferring from Penn this past season. She was a consistent, reliable staple in the beam lineup for the Quakers, especially during her last couple of years on the team. With Michigan losing some pretty big names, especially on this event, Marr has an amazing opportunity to shine in her last season.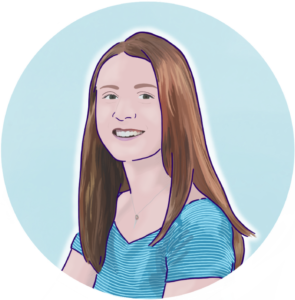 Emily L: I have to go with Jori Jackard. I've always loved watching her on bars and was so happy to see her finally earn a 10! I'm excited to see if she can continue to put up huge numbers this year, and maybe we'll even get to see another perfect score. 
Are there any gymnasts you think will add more events during this swan song?
Savanna: Before her injury, Hallie Thompson at North Carolina was competing multiple events for the Tar Heels. Bringing her back to full strength would be a great stabilizer for Danna Durante's lineups.
Brandis: JerQuavia Henderson was in and out of the Iowa bars lineup throughout her first four years, and I think this will finally be the season she becomes a mainstay and a consistent all-arounder. Plus, we must manifest the Nabieva she teased from training a few offseasons ago.
Alyssa: This is another one that could also be considered a redshirt, but North Carolina's Hallie Thompson has been dealing with injuries every other season. Hopefully, that trend does not continue and she can have a healthy year and potentially make a return on her other events—  vault and floor— where the Tar Heels could use some reinforcements.
Aaron: I'd love to see Margzetta Frazier sneak back into the all-around. She has the potential to make lineups on all four events and she can be so solid!
Mariah: I think Arayah Simons could break into more lineups at Pittsburgh this season than she was able to at Illinois. She has competed every event in college, just never consistently, so the ability is certainly there if she's healthy.
Julianna: I would love to see Vanessa Deniz possibly add back in bars or floor during her last year at Georgia. She has been a solid beam worker for Georgia, especially in this past season, but showed how well she could do on floor during her time at Oklahoma and on bars in exhibition spots.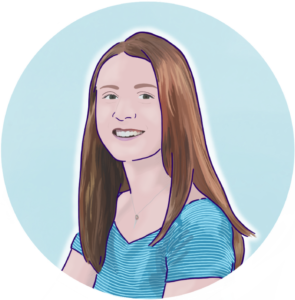 Emily L: Ragan Smith has a Yurchenko one and a half in the works, so I'd like to see her break into the all-around in her last year. We know she's stellar on the other three events, so with a 10.0 start value vault, maybe she could challenge Maile O'Keefe for this year's all-around title. 
It's early, we know, but which true senior in 2024 do you hope comes back
for 2025
, the final year gymnasts can take a fifth because of COVID specifically?
Savanna: Obviously, the best answer would be Haleigh Bryant, but I'd also like to see some of the current Denver seniors back for a COVID year. That class with Jessica Hutchinson and Rylie Mundell has been a game changer for the Pioneers and having them back for one more year would be amazing.
Brandis: It's that time of year when I can't believe that these gymnasts are seniors already. This is a toss-up between Haleigh Bryant for LSU and UCLA's Chae Campbell. I can't envision a world without Bryant's vault and Campbell's floor.
Alyssa: I am going to go with a current fifth year that I want to take a sixth, and that is N.C. State's Chloe Negrete. Negrete came back after an Achilles tear and was competing better than before the injury. I want to see her use up all of that eligibility. 
Aaron: Victoria Nguyen looked like a completely new gymnast this year after joining the Gators for her junior year. I'd love to see her take a fifth year after and compete another season with Florida!
Mariah: This is a tough one because I'd love to see more of everyone! To pick some underrated athletes, maybe Courtney Blackson or Emily Lopez at Boise State. I think they really help elevate the level of that team and having an additional year from both of them certainly wouldn't hurt.
Julianna: Auburn's Gabby McLaughlin would be one of my many picks for this question. I feel like she could also be one that is an underrated performer; I would love to see break out in her last one, or possibly two, seasons. Especially with the loss of Sunisa Lee on the team this year, and next season with the loss of Cassie Stevens and Aria Brusch, I feel like McLaughlin staying for one more would really benefit Auburn.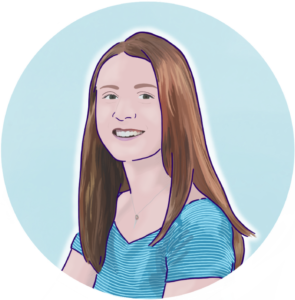 Emily L: Haleigh Bryant! I can never get enough of her gymnastics, especially her vault and floor, so if she decided to take a fifth year I would be ecstatic. 
And finally,
which
team do you think will benefit most from having COVID-year seniors back for one more go?
Savanna: This will feel random to some people, but Iowa State is going to benefit from having Laura Cooke and Loganne Basuel back simply for stability. The Cyclones are heading into a new era after a rough 2023 season. Having that leadership and calming presence among the team will be helpful for Ashley Miles Greig's first season in Ames.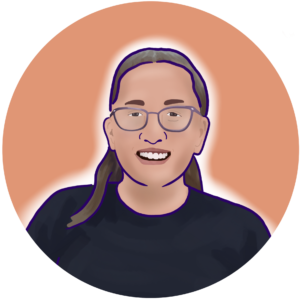 Naomi: I'm going with LSU. Kiya Johnson is a game changer, and Alyona Shchennikova and Kai Rivers are also excellent. Add Jillian Hoffman and Savannah Schoenherr to the mix and I feel like a good chunk of LSU's lineups can be filled just with fifth years.
Brandis: LSU, Utah, and Alabama are all bringing back key athletes and tons of routines, but the Tigers get the edge if Kiya Johnson is back to full strength on at least two events. Kentucky will also benefit greatly from the returns of Raena Worley and Arianna Patterson, who should have them fighting for a repeat trip to championships.
Alyssa: LSU is the obvious answer, but I will go with Michigan. The thought of the Wolverines losing all of Sierra Brooks, Abby Heiskell, Nicoletta Koulos, Gabby Wilson, and Natalie Wojcik in one offseason is a nightmare that we luckily do not have to witness.
Peri: N.C. State retained three big contributors that fit this question perfectly. Emily Shepard, Chloe Negrete, and Alexis Ortega accounted for 11 lineup routines in last year's postseason, and they're poised to lead the Wolfpack out of the regionals bubble rankings in 2024. 
Aaron: Michigan is definitely lucky that Sierra Brooks and Gabby Wilson are staying for a fifth year. If they had lost both of them along with Abby Heiskell and Natalie Wojcik this year, Michigan would have been in deep trouble for this upcoming season.
Mariah: Michigan, LSU, Utah, and Alabama are certainly the most obvious answers, but I think schools like Auburn, UCLA, and Florida are also likely to really benefit from fifth years since they all lost some key contributors due to Olympic training. Their COVID years may not be as flashy, but they each have at least one or two athletes that will definitely help keep things afloat in what may have otherwise been a slightly down year.
Julianna: LSU is my top pick for this question. With the fifth years staying for another season, the return of several athletes from injuries, some big-name transfers, AND an extremely talented incoming freshmen class, this could be the year LSU has been working for.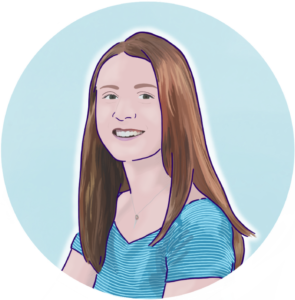 Emily L: I have to go with Michigan. Sierra Brooks and Gabby Wilson returning is huge for the Wolverines. If Michigan wants to get back to the national final, those two are going to be crucial. 
READ THIS NEXT: Potential Lineups: Big Ten Part I
Article by the editors of College Gym News