One of the many things gym fans love to discuss during the season is lineup strategy, especially when it comes to controversial decisions by various teams and coaches. Are you a fan of "Bridgeying"? How about keeping a gymnast in the leadoff because she's consistent when you know she could score so much higher later on? We share our opinions and play coach ourselves in this week's roundtable.
Let's start with the basics: What's your favorite lineup strategy on any event?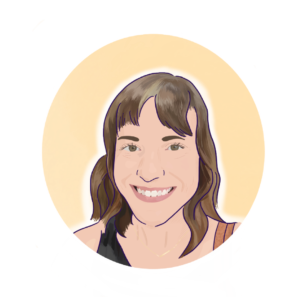 Emily M: There's nothing I love more than a few 10.0 vaults in a lineup that's anchored by the most beautiful Yurchenko full you ever did see. Nia Dennis, Kaylen Morgan, or Gabrielle Stephen in the anchor? Chef's kiss.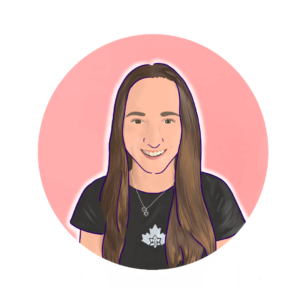 Peri: Ever since I've been introduced to treating lineups like "Moneyball", I can't unsee it. Consistency for me should ideally determine lineup spot first, with scoring potential second.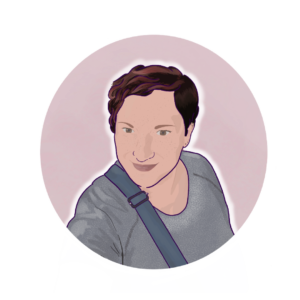 Claire: Just because you can put up six 10.0 SV vaults doesn't always mean you should. I'll take a big, clean, and consistent 9.950 vault—think Sarah Shaffer's Yurchenko half or Chae Campbell's Yurchenko full—over an iffy 10.0 vault any day of the week. LSU is a prime example, consistently ranking in the top three on the event for the past decade and outscoring teams with higher aggregate start values. 
Julianna: Consistency for me would take one of the top spots in my favorite lineup strategies. If you are consistent and your team has faith in you, this not only helps each rotation flow as smoothly as it can but gives the meet so much more energy when the whole team feels confident and unified. Perhaps though my favorite lineup strategy is having a consistent five-up and leaving that one spot open to try someone out. This not only makes the meet more exciting with potentially a new face competing but is a HUGE confidence booster and proves what an asset everyone has the ability to be.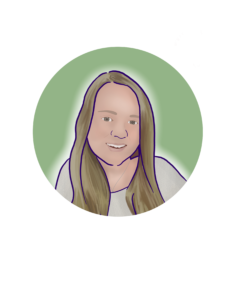 Katie: I love knowing what I'm going to see each week and it helps to see which teams are making improvements and building momentum in the season, so teams like Michigan who historically have had pretty set lineups are teams I enjoy watching. But I do agree with Julianna, seeing who works in an open sixth spot can be really interesting and has the added benefit of showcasing a team's depth.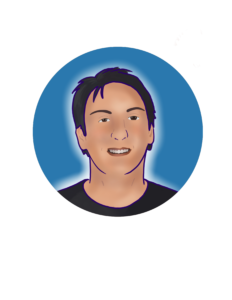 Aaron: Consistency is key for me. I want to know that when a gymnast goes up to compete an event that they are going to hit. I also love the strategy that Julianna mentioned, leaving the sixth spot open for someone new after five solid hits. When there are already five solid hits, it gives someone with less experience the confidence to hit a routine knowing that if they mess up, the score can be dropped.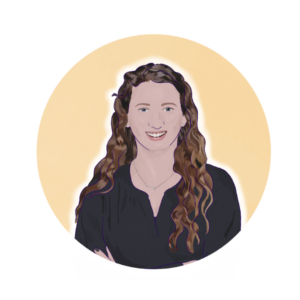 Alyssa: While many have said consistency as being key for lineup strategy, consistency is not the biggest factor for me. I appreciate a consistent lead-off and anchor, but I prefer lineups to be arranged more by who has the most built-in deductions, to the least. It is not a pleasant viewing experience to go from watching someone with perfect toe point to someone who tends to have flexed feet. While score building does not happen every time, having the gymnasts with the least built-in deductions go at the end of the lineup gives the ability for the judges to rightfully score build.
What is a team you think may need to change its lineup strategy in 2024 based on holes or newcomers?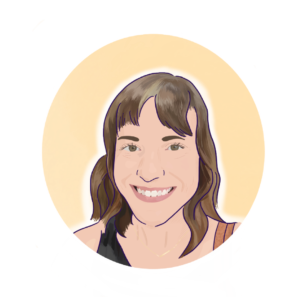 Emily M: I'm going to be so interested to see what Meredith Paulicivic does with Ohio State's lineups. Some huge, important, event-anchoring routines are graduating (Elexis Edwards, Colby Miller), and there's some big talent walking in the door or coming off of injury (Mallory Gregory, Courtney McCann, Samara Buchanan). Plus, Payton Harris has a successful year under her belt. The Buckeyes are going to be relying on a lot of young talent, and it'll be interesting to see how they choose to rely on veterans in lineups.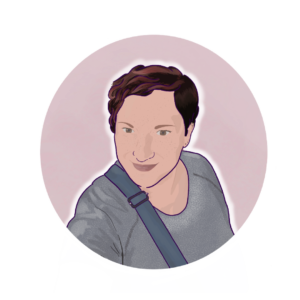 Claire: Last season, Florida had the luxury of experimenting with lead-offs and anchors because it could depend on monster scores from Trinity Thomas and Kayla DiCello regardless of where they appeared in the lineup. The 2024 roster is a blend of immensely talented new and veteran gymnasts, but—without a lynchpin like Thomas to build around—might need more lineup stability than we've seen from the Gators in recent years. Similarly, Auburn's going to need to overhaul most, if not all, of its lineups after losing heavy hitters Sunisa Lee and Derrian Gobourne.
Julianna: With some Florida athletes, like Kayla DiCello and Skye Blakely to name a few, deferring to train for the 2024 Olympics, these are spots in each of the four lineups that will need to be replaced with big scores. Losing such an influential senior class as well, Florida will have to rely on their veterans and newcomers to make up for a number of all-arounders missing from their roster. Another team I'm curious to see as to how they will handle holes in their lineups is LIU. With transfers like Mara Titarsolej, Ilka Juk, and Katy Koopman who were not only consistent but brought in big scores, LIU will definitely have to replace these holes if they want to keep climbing in the right direction.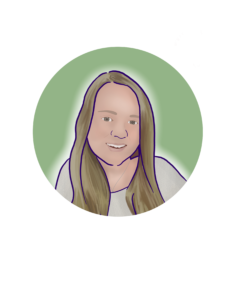 Katie: Payton Richards's fifth-year announcement last week will really help Florida given Julianna's points noted above, but the team I am really interested in is Arkansas. They had real consistency issues last season, especially on beam and with the loss of some of their big routines from last year such as Norah Flatley, Kennedy Hambrick, and Kiara Gianfagna. I'll be looking to see how Sirena Linton, the fifth-year transfer from Arizona, fits. Her beam consistency has been mixed, but she can bring a big score so it will be interesting to see where she goes in the lineup.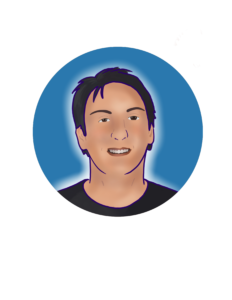 Aaron: For the past two years, Michigan has been relying on four all-arounders – Natalie Wojcik, Abby Heiskell, Sierra Brooks, and Gabby Wilson. This has caused a lot of the underclassmen to be a little inexperienced. Their sophomore and junior class will really have to step up with the loss of Wojcik and Heiskell, but they haven't really had the chance to show their full potential for the past two years. I think Michigan really needs to give their upcoming class lots of opportunities to compete, because after this year, two more star all-arounders will leave Ann Arbor.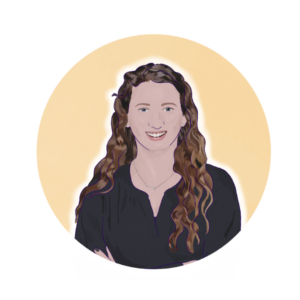 Alyssa: North Carolina had a really strong beam rotation in 2021 and 2022 led by Elizabeth Culton. In 2023 the beam team was struggling with consistency across the board. With lineup mainstays Culton and Hannah Nam graduating, how that lineup is shuffled to both maximize on scoring potential and have a level of consistency is going to be interesting. 
What are your thoughts on "Bridgeying?"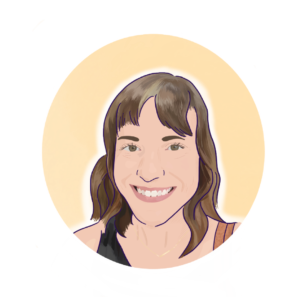 Emily M: All sports have strategy. Why shouldn't gymnastics? If it helps the team score, then it's smart. Bridgey away!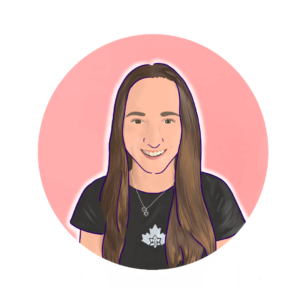 Peri: If every team is in on the strategy, then go for it! I'd just like to see the score-building applied evenly between conferences and equally throughout the season.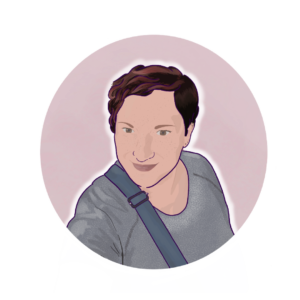 Claire: It absolutely annoys me that NCAA judging is so obviously broken that Bridgeying is an effective strategy. That said, should the coaches pretend like score-building isn't a thing to the detriment of their own team? Of course not! As long as judges continue to reward Bridgeying, coaches can and should Bridgey. 
Julianna: Half the battle on competition day is making sure the girls in lineups are prepared to hit, but the other half falls to the coaches to determine where these girls are in the position to not only do their best but get scored the best. Like Claire and Emily said before, there is so little strategy that can actually be used in gymnastics compared to other sports, so why not use this strategy!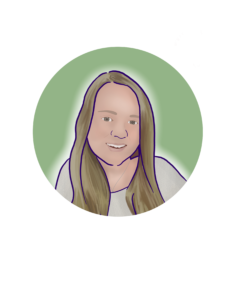 Katie: There's so little strategy available in gymnastics besides routine construction that I don't mind it too much. What does annoy me though is that as you get to the lower-ranked teams and divisions it doesn't seem to have the same kind of impact. I like to see gymnasts rewarded for the gymnastics they actually do: Your team's ranking shouldn't matter.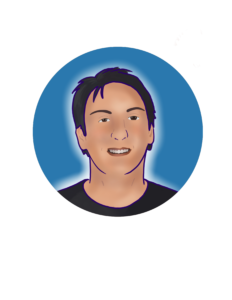 Aaron: I think as long as judges allow for it, coaches should make lineups that take advantage of it. Don't hate the player, hate the game!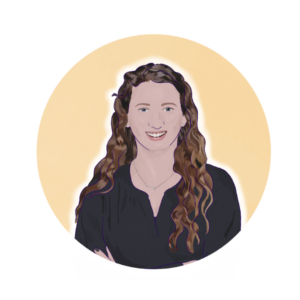 Alyssa: I hate that it is an effective strategy in some conferences, but if it works, go for it.
Who have been some of your favorite lead-offs in recent years?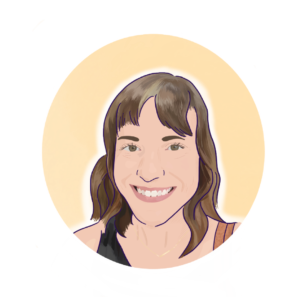 Emily M: I mean the obvious answer is Grace Glenn, because a leadoff 10.0 is just delightful. But also Emilie LeBlanc used to lead off bars for Maryland (remember when she was a Terp?) and was always such a delight in that slot.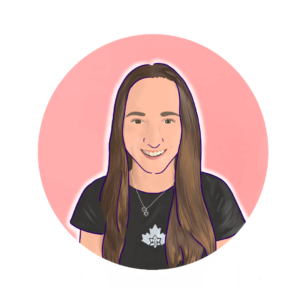 Peri: Hana Strause proved why she's Yale's beam leadoff this past season, hitting 12-for-13 routines – and as a freshman no less. On the freshman beam lead-off train, Ana Padurariu came out swinging in 2022! Mikaela Gerber was a rock as well – coming out of the club in Ontario known for making beam look easy.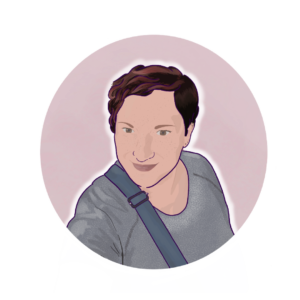 Claire: Jenna Dunn deserves a lot of credit for leading off the Sooners' beam rotation the last few seasons. After some initial growing pains, she really grew into the role and made herself an indispensable part of the lineup the past two seasons. 
Julianna: I have always been a fan of Megan Skaggs in all the lead-off spots she's had during her time at Florida. I have also become a big fan this past season of Sierra Ballard as the lead-off spot on floor for LSU; I feel like her energy sets the perfect tone for the remainder of their floor team.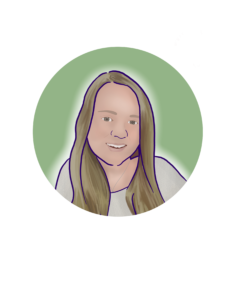 Katie: The one that jumps out at me, besides Grace Glenn, is Christina Desiderio at LSU. She was the almost sole lead-off on beam for three seasons, and in her fifth and final season, she hit 10-for-11 routines with six scores at a 9.900 or higher. You just had so much confidence that she was going to hit, which made watching it so enjoyable.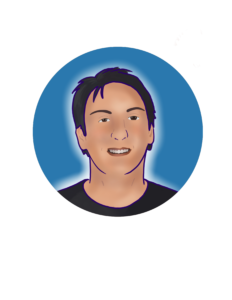 Aaron: Sonya Meraz of UCLA is one of my favorite lead-offs of all time. Although her gymnastics was not screaming "give me a ten" every time she went up, she was SO solid and you can tell that her team had complete trust in her to hit. She is the definition of what you want for a lead-off routine.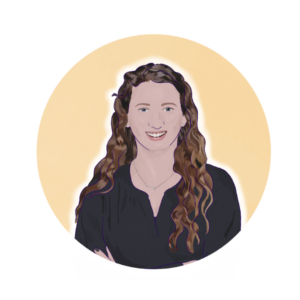 Alyssa: 2018 is recent enough right? When I was rewatching previous college gymnastics seasons during my COVID summer I just loved watching those 2017-18 LSU teams with Erin Macadaeg leading off that lineup. To be more recent, Syd Morris was a stellar leadoff last season for LIU who put up a strong score to start each rotation.
What about your favorite anchors?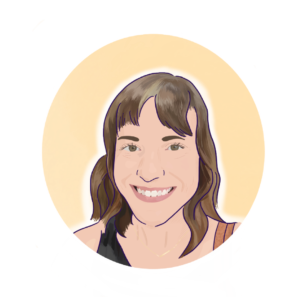 Emily M: I touched on this above, but those anchoring fulls! But also let's talk about Abby Heiskell anchoring beam at nationals in 2021. Because I mean!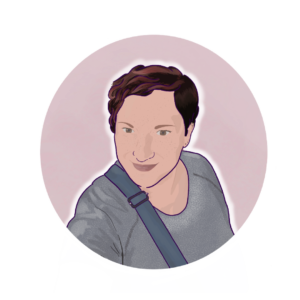 Claire: I can't think of a more formidable anchor on any event or team than Maile O'Keefe anchoring Utah's beam rotation. She's peerless. 
Julianna: I am a big Maile O'Keefe fan myself; imagine the pressure of anchoring one event, now triple that and anchor three! And she does it with such grace. Speaking of grace, Natalie Wojcik; the definition of what any team would want in an anchor! Poised, aggressive, calm, cool, and collected. Just beautiful every time.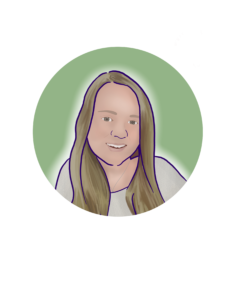 Katie: My absolute favorite routine in the NCAA right now is Haleigh Bryant's front handspring-front pike half as the LSU vault anchor. Its height and distance never fail to wow me so I'll have to go with that one. An honorable mention goes to Oklahoma's Audrey Davis on bars. I sometimes might accuse the Sooners of having a boring bars rotation but her form is just so gorgeous and I think she has the best pak-salto in the NCAA. A 16-for-16 hit rate last season with 12 routines above a 9.900 and three scores of 9.975 isn't too shabby either!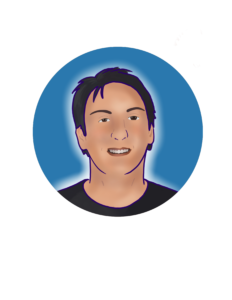 Aaron: I think Jordan Chiles being the vault, bars, and floor anchor for UCLA makes her my favorite anchor as of right now. Watching her perform her floor routine in Pauley Pavillion is a religious experience and she has so much confidence each time she goes up for a routine. You can tell that before she starts her routine, she is hungry for a ten.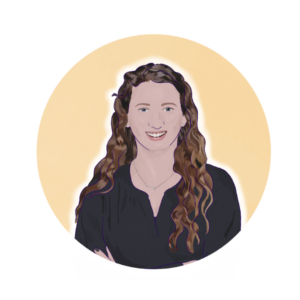 Alyssa: Well, my favorite anchor is 100 percent Maile O'Keefe on beam, but to choose someone not mentioned I will say Lali Dekanoidze on vault where this past season she would regularly stick a big Yurchenko full.
Choose a team and an event that you're itching to tweak the lineup for.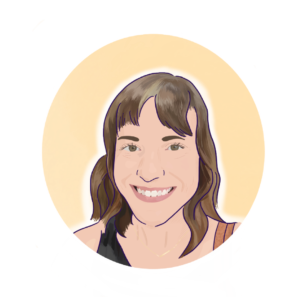 Emily M: Okay, so Minnesota on beam. That was a tough event for the Gophers in 2023; they just couldn't find a reliable six routines. Mya Hooten tried out being an all-arounder and it turns out fabulous as she is, beam is not her event. Gianna Gerdes and Emily Koch had uncharacteristic mistakes. We saw a lot of beam from newbies, and it went okay, inconsistently. In 2024, I think Sarah Moraw should lead that group off. Not the highest potential score, but she was pretty consistent. Brooklyn Rowray could slot into the two, followed by Emily Koch to jazz up the scoring potential, then Seria Johnson and Lauren Pearl. Gianna Gerdes could continue anchoring.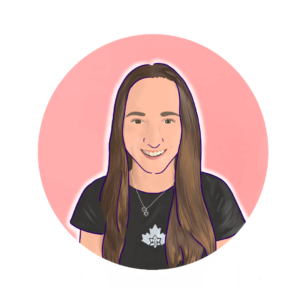 Peri: I'm choosing to interpret "tweak" as "add to", and I'd be adding a full second lineup for Kent State's floor. Their 2023 roster had a floor routine for almost their entire team, and as a floor fan, I'm eager to see their depth.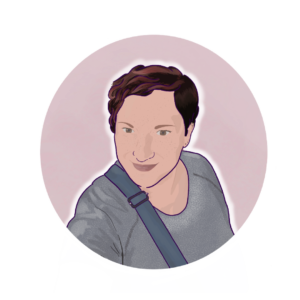 Claire: Only one? LSU's bars. Last season was obviously an "all-hands-on-deck" situation, but the Tigers have struggled to put up a consistent, cohesive bars lineup for a few seasons now. Between the new blood and gymnasts coming back from injury, I'm expecting to see a good bit of turnover. 
Julianna: Utah has been so close for the past couple of years, but I feel like their vault lineup is that one missing piece. There are some strong vaulters coming in this year to fill in these gaps, and who knows, maybe this is all they need!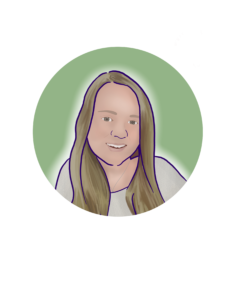 Katie: UCLA's vault lineup! Being a top-five team with a ranking of 11 on the vault is something you really wouldn't expect to see, especially when you're also the number-one team on floor. It's going to have a shake-up this year with no Jordan Chiles, and no Margzetta Frazier (?) but I'd love to see this lineup structured in a way that really builds momentum and helps them find the stuck landings.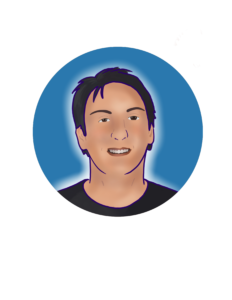 Aaron: I am also itching to tweak UCLA's vault lineup. Vault set them back this entire past season and had many lineup changes throughout the season. This team is filled with stars like Emma Malabuyo, Emily Lee, Ana Padurariu, etc. that have all competed vaults harder than a Yurchenko one and a half, and I hope they are able to show their full potential on vault before they end their collegiate careers. Barring any injury, these gymnasts have so much potential on vault, and I want to see the UCLA coaches figure out how to hone in on that.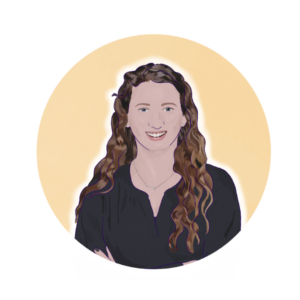 Alyssa: I know Katherine LeVasseur was impacted last season by injuries, but if she is able to compete regularly this season I would love to see her moved down the Oklahoma lineups. She has great scoring potential and has the form and demeanor I love seeing at the end of lineups. 
If you were a coach, how would you utilize exhibitions?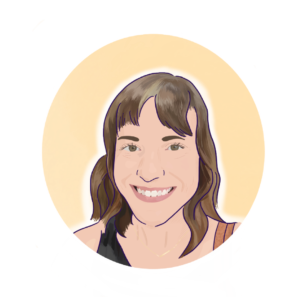 Emily M: Hmm. I like to think exhibitions would be my seventh routine; I'd want the next gymnast up to be as ready as possible in the case of injury or an off day for someone in the top six.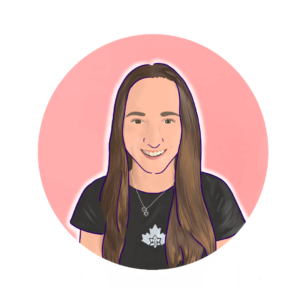 Peri: I'm a big fan of how Western Michigan maximizes exhibition spaces (right down to posting eight athletes per lineup graphic). Warming up a seventh and eighth routine is already standard practice, but the Broncos stand out to me for testing those two routines week in and week out. Borrowing from men's gymnastics, where an all-arounder can get an individual score in the sixth spot after a five-up five-count rotation, I'd like to use an exhibition spot to test how doing four events would affect an athlete without having it alter the team's score.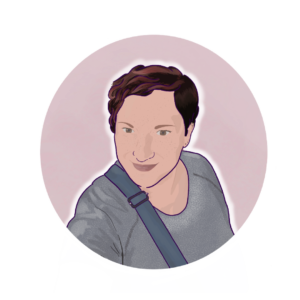 Claire: I'd have as many exhibitions as allowed. You simply can't recreate a meet-day atmosphere in practice, so I'd want my alternates to have as many opportunities as possible to perform in that setting.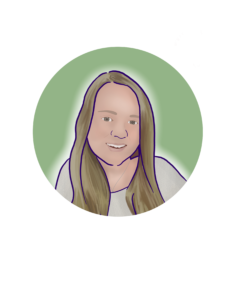 Katie: I know some people aren't a big fan of the exhibition, but I wish they were shown consistently on the broadcasts as I'm a big fan. I would definitely use them to give the underclassmen valuable experience and see how their practice gym routines translate into a competition setting.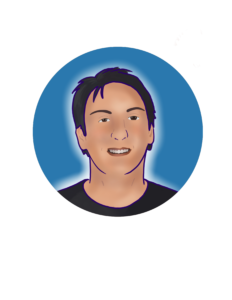 Aaron: I would use exhibitions to allow my gymnasts to throw new skills/combos to see if they might work as a staple in their routines. Also, I think it's important to give your underclassman as much experience as you can, so giving anyone who might have a little less experience than others on the team the opportunity to exhibit can be the catalyst to them being a fixture in an event lineup.
Julianna: Exhibitions are such an important part of the competition, but unfortunately I don't think they get used to the extent they could be. If I were in the position of a coach, I would use opportunities early on in the season to test the depth my team has. One of the things I learned from my years in college gymnastics is that spots seven to ten are just as important as the one to six spots. Using the exhibitions gives the gymnasts who are in these positions the ability to be judged, see if any tweaks need to be made before putting them into a potential lineup spot, and gives the gymnast in the exhibition real-time experience in preparation for the day they are used in a lineup.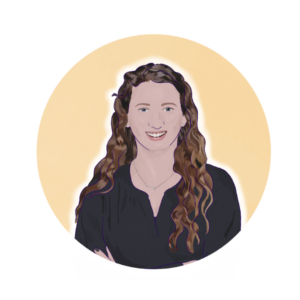 Alyssa: I do not mind having exhibition spots on non-television broadcasted meets. I would want to use the spots, not necessarily to test out the number seven gymnast on the event, but the gymnast in the seven to ten range that seems to have the highest scoring potential due to form and built-in deductions that just may not be consistent.
Name one current gymnast and a role you'd like to see them in for 2024 (that they aren't already in).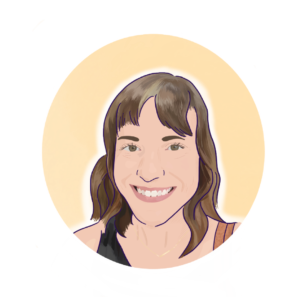 Emily M: Ruthuja Nataraj really had a breakout year for the Illini in 2023. I'd love to see her carry that energy into next year. She's such a fun gymnast, and with just that much more polish she'd be such a good anchor on beam or floor (of course, that means dethroning the Mias, Takekawa and Townes, respectively, from those spots, which might as well have their names engraved on them. Let's say Nataraj can anchor when the super seniors get a rest day).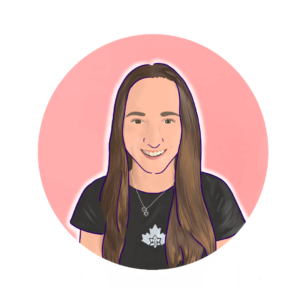 Peri: Shani Sirota was a consistent seventh floor routine last season for Maryland, and she's positioned well to be a part of the underclassmen who will need to replace an upperclassman-heavy presence.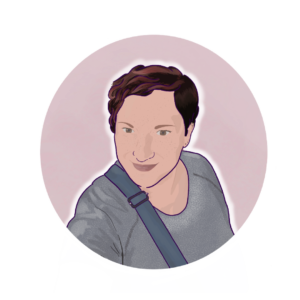 Claire: Kalyxta Gamiao is Arkansas' most consistent (and exciting!) beamer, hands down. I totally get why she has served as lead-off the last two seasons, but I'd love to see her anchor the rotation. (Given she's one of only four returning gymnasts who've ever competed beam for the Razorbacks, I'm not holding my breath.)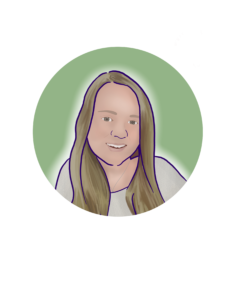 Katie: Gianna Gerdes was Minnesota's MVP last season. Her last seven floor scores of the season were above a 9.900, and she finished the regular season ranked 25th nationally on the event. Unfortunately with Mya Hooten in the same class who is third-ranked in the country, this is a pipe dream, but I'd still love to see it!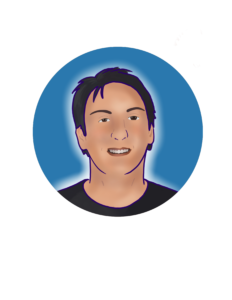 Aaron: I really want to see Selena Harris be the star of UCLA next year. This year, she was overshadowed a ton by Jordan Chiles, who is a much bigger name due to her elite gymnastics background. Although every bit of attention was deserved, Harris is poised to be the new star of UCLA with the absence of Chiles and has the potential to fill in the spots that her teammate is leaving behind.
Julianna: Going back to my EAGL roots, someone I would love to see come back into an all-around position would be UNC's Lali Dekanoidze. After suffering an injury a couple of seasons prior, but coming back this past season as such a consistent high scorer on bars especially, I feel like the timing is just right for her to make her return back into an all-around spot she could do so well in again.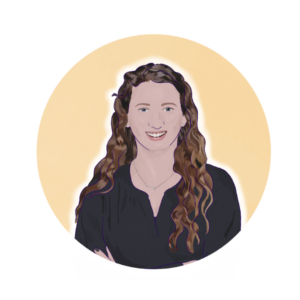 Alyssa: I have been thinking about it for multiple years now, but I just see Cassie Stevens as a beamer who would be a great lead-off for Auburn. She has some form issues throughout her routine, but she is very solid which is the type of gymnast I look for in that spot. If Sophia Groth finds a dismount she can stick, then I would put her as the anchor as well.
READ THIS NEXT: CGN Roundtable: Our Favorite Single Day of College Gymnastics
Article by the editors of College Gym News
Like what you see? Consider donating to support our efforts throughout the year! [wpedon id="13158"]