Happy Monday, friends. This was already going to be an insanely fun meet (when is a UCLA meet ever boring?) but the addition of the Iowa Hawkeyes just made it possibly my favorite matchup of the year. And of course I have to mention we are also joined by gymnastics legend Nellie Kim as vault judge number 2, so make of that what you will. I am once again bringing you the action live, and will keep you up to date on all the exciting happenings that don't make it to your screen.
I can't believe we're technically already on week three and this is the first look we're getting at both UCLA and Minnesota. We got a glimpse of the Gophers at their intrasquad last Friday, which showcased the debut of freshmen Lauren Pearl, Haley Tyson and Marissa Jencks and marked the return-from-injury of sophomores Ella Sirjord and Erin Fortman. That meet, however, was notably absent its headliners on most events (Ramler sat out on vault on floor, Hooten only competed on bars, and Quarles was absent on vault), so this will be a true first impression of a Gopher roster that should be picking up right where it left off in 2021.
UCLA had to pull out of its planned season opener due to COVID protocols, and the final intrasquad was held what feels like ages ago (in reality, one month exactly), but the Bruins bring an exciting roster to the Pav. They return with four Pac-12 champions: sophomore Chae Campbell (floor),  seniors Margzetta Frazier (bars), Pauline Tratz (floor), and Sekai Wright (vault). They also have a (finally) healthy Norah Flatley, who sat out most of the 2021 season with an ankle injury but seems to be back at full strength this year. In addition to the strong returners, they boast an exciting freshmen roster of Olympians and world medalists: Olympic silver medalist Jordan Chiles, Canadian Olympian Brooklyn Moors, Olympic alternate Emma Malabuyo and World medalist Ana Padarariu.
The last time the Bruins and the Gophers competed in a dual meet was here in the Pav back in 2004 (where the Bruins took the victory 197.550-196.325). And as a fun little piece of Gopher history, the last dual meet prior to that was when the Gophers recorded their first two perfect 10s—both on vault—at Pauley Pavilion on March 3rd, 2002. In fact, that team, which included head coach Jenny Hansen (then Alf), was just inducted into the Minnesota Gymnastics Hall of Fame in 2020.
The addition of the Hawkeyes makes things extra interesting. They had a strong season opener, notching a 195.950 against Eastern Michigan, and sophomore JerQuavia Henderson nabbing Big Ten Specialist of the Week honors for her performance on vault and floor. They also competed earlier this weekend against Texas Woman's University, so I do have to wonder if the double-meet weekend will provide a bit of an endurance challenge. We will see!
One last thing to watch for: Mya Hooten is debuting a new floor routine tonight, and as someone who saw the run through in warm ups, I'm telling you that you are not going to want to miss it.
Also, I feel the need to add a disclaimer: I am one human with one set of eyes, so I will do my best to bring you as much detail and report on as many routines as I can but I guarantee I will miss some things—I'm not at the same level of multitasking as our live blog all-star, Rebecca.
I AM HERE! There is a lot going on and the stands are already filling up quick. This is going to be fun, y'all.
A quick note before anyone freaks out: Sales is not competing today and is in a neck brace. This appears to be mostly precautionary, I was assured that she is fine and not out long-term. I will try to get more information following the meet from Hansen.
Competing all around today: Adeline Kenlin (IA), Lexy Ramler (MN), Ona Loper (MN)
My view of bars is going to be pretty limited with beam happening at the same time, so of all the events, that one might be the most hard for me to catch but I will do my best.
No one is dancing harder than Chae Campbell, for every routine. I love it.
Today's meet is centered around a celebration of Dr. Martin Luther King Jr.'s life and legacy:
https://twitter.com/GopherWGym/status/1483072868640432128?s=20
Fans received the shirt that the Gophers are wearing, with that image and quote on the back. UCLA is wearing the same with UCLA on the front. As far as Iowa?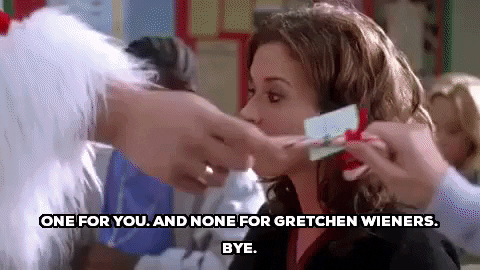 Obviously Iowa was a late addition to the meet. As if Minnesota would ever disrespect its best friend Iowa like that on purpose.
Iowa is rocking their Enough shirt from last season.
"ɪɴᴊᴜꜱᴛɪᴄᴇ ᴀɴʏᴡʜᴇʀᴇ ɪꜱ ᴀ ᴛʜʀᴇᴀᴛ ᴛᴏ ᴊᴜꜱᴛɪᴄᴇ ᴇᴠᴇʀʏᴡʜᴇʀᴇ."

Today we celebrate and remember the legacy of Martin Luther King, Jr. on #MLKDay with @uclagymnastics and @IowaGymnastics. pic.twitter.com/M6AzWiI1TJ

— Minnesota Women's Gym (@GopherWGym) January 17, 2022
Uh, these shoes tho:
— Minnesota Women's Gym (@GopherWGym) January 17, 2022
Nellie Kim sighting. She is at the judging table.
They just did the Black anthem, "Lift Every Voice and Sing", along with the national anthem. Athletes were not on the floor yet.
UCLA lineups:
https://twitter.com/uclagymnastics/status/1483135506456195078?s=20
Iowa:
https://twitter.com/IowaGymnastics/status/1483135794453880841?s=20
Follow along with scores and video!
Time to try to look three places at once. Let the chaos begin!
Rotation 1: Minnesota vault, UCLA bars, Iowa beam
Remlinger (MIN): FTY, chest way down, step forward. 9.550
Chiles (UCLA): piked jaeger bail to HS good. Maloney to geinger, some legs. Big FTDT dismount with a step. 9.825
Gilchrist (IA): side aerial BHS, nice. leaps looked good, above 180. Side somi. 9.725
Grotenhuis (MIN): FTY, big bounce back 9.750
Esparza (UCLA): maloney to pak, nice. good HS. van leeuwen back up,. good final HS. DLO with a tiny hop. 9.850
Nick (IA): pretty full turn. cat leap to front aerial to beat jump, almost lost balance but saved it. switch to split jump, good. RO 1.5 dismount 9.750
Hooten (MIN): Y1.5, step to the side 9.775
Ulias (UCLA): I believe she fell, could not see her routine 9.200
Killian (IA): BHS LOSO, good. 9.800
Ramler (MIN): Y1.5, some knees. Step to the side 9.875
Padurariu (UCLA): came off, finished well though. 9.075
Vance (IA): BHS LOSO, solid. Side aerial to two feet, good. Split jump, straddle 3/4. Finishes with side aerial tucked full. 9.775
Loper (MIN): beautiful 1.5 from Loper, tiny hop. 9.950
Flatley (UCLA): Good first HS. blind change to big jaeger. Bail to hs, good. Finishes with DLO, stuck 9.900
Kaji (IA): Nice full turn. BHS LOSO. Side aerial, solid. Good leaps. Finishes with BHS gainer full. 9.925
Quarles (MIN): huge 1.5, hop forward. If she can get that landing under control – such good technique wow. 9.825
Frazier (UCLA): Great first HS, held that for a minute. Pak salto, lovely. Bends in the HS, but saves it. Finishes with DLO and a hop back.  Hit her foot on the low bar, which I could not see. 9.525
Kenlin (IA): BHS LOSO, good. cat leap to front aerial to beat jump, slight lean. Her presentation is beautiful. Switch to split, good. Sticks the dismount. 9.900
After one: Minnesota 49.175, Iowa 49.150, UCLA 48.300
That was not the start UCLA wanted, to be sure. Counting a fall and Frazier's mistake puts the Bruins at a deficit to kick off the meet. It also sounds like they might be taking Frazier out on the remainder of her events; much better to be safe than sorry if there is concern.
Minnesota needs to work on those vault landings – strong options in that lineup and the scoring potential is definitely there, but those landings are going to hold them back.
Iowa made it through beam with minimal mistakes, with especially lovely routines from Kaji and Kenlin to finish things off.
Rotation 2: Minnesota bars, UCLA beam, Iowa floor
Remlinger (MIN): Catch on the ray was a little close but she saved it. Great form on bail to HS. Sticks her FTDT dismount. Might be tone of he best bar routines I've seen her do.  9.775 
Padurariu (UCLA): Fun variation of a candle mount to start. acro series looked solid. Beat jump sheep jump, almost lost balance but saves it. Side aerial to a full dismount, the tiniest of hops. 9.825
Killian (IA): big triple twist to open with a step. second pass looked good, step on the front pike. 9.750
LeNeave (MIN): Little shy on the last HS. FTDT with a step forward. 9.700
Malabuyo (UCLA): Wolf turn, good. BHS LOSO, slight lean but good. Front aerial, down to the beam for choreo. Almost sits her dismount – too bad, good routine up until that. 9.675
Greenwald (IA): It is killing me that I'm missing most of this – I love her routine. Finishes strong with RO 2.5 to front tuck. 9.825
Willmarth (MIN):  beautiful bail to HS. Sticks her double tuck dismount. 9.850
Poston (UCLA): Good contorl on her leap series.  Off on her acro series. RO 1.5 to finish with a small hop. 8.975 
Zivat (IA): I am mostly blocked from seeing the floor – but it sounds like this was great. 
Loper (MIN): gorgeous final handstand. Sky high double tuck dismount, stuck 9.850
Campbell (UCLA): BHS LOSO, good. Gorgeous leap series. So much height and extension. Full turn, good. Cartwheel to gainer full with a small hop. Good routine, UCLA needed that. 9.850
Kenlin (IA): this music is fantastic. slight step to the side on her first pass. Doesn't have enough power on her final pass and looks like she sits it down. 
Hooten (MIN): geinger to bail to hs, good. Finishes with a FTDT stuck. Turning into a strong rotation for the Gophers. 9.850
Sakti (UCLA): leap to BHS LOSO, slight balance check. Solid rest of her routine. 9.850
Guerin (IA): beautiful full in to open. 9.925
Ramler (MIN): Honestly, her usual routine with gorgeous handstands and a stuck dismount. WILL THE JUDGES FINALLY GIVE HER A TEN? Nope. 9.950 it looks like. 
Flatley (UCLA): Front aerial to BHS LOSO, big bend at the waist. Gorgeous full turn with leg extended. BHS 1.5 dismount, small step. 9.725
Henderson (IA): Opens with a huge full in, good control on the landing. Double back to finish with a small hop 9.900
After two: Iowa 98.550, Minnesota 98.450, UCLA 97.225
Gophers put up a strong rotation on bars, but not strong enough to keep the Hawkeyes from stealing the lead. Iowa looked great on floor, as they usually do, and left that rotation without needing to count a big mistake. UCLA had another rough rotation with a fall from Poston and an almost fall on Malabuyo's dismount.
Rotation 3: Minnesota beam, UCLA floor, Iowa vault
I just turned around and did a double take – this place is packed! I'm curious to know how many people.
Koch (MIN): Full turn, BHS LOSO, slight balance check but saves it. Nice leap series. Front aerial through to scale, solid control. Sticks her dismount.
Ulias (UCLA): Love the "la la land' music here. Almost impossible to see her due to camera crew at the moment, though. Pretty leaps, slight bounce on the landing. Finishes with nice combo pass, step forward on the front lay. 9.800
Laplante  (IA): FTY, hop to the side. 
Pearl (MIN): Full turn, BHS LOSO, great control. Front aerial, balance check. Can't tell if she was going to connect that to something else or not. Switch leap split jump, good. Finishes with RO 1.5 with a step to the side. 9.575, so I definitely think she missed something. 
Flatley (UCLA): Opens with triple twist – some leg crossing in the air but mostly controlled landing. Bear walk choreo. Second pass FHS double twist. I love her presentation on floor. 
Kenlin (IA): FTY, hop back it looked like. 
Loper (MIN): BHS LOSO, full turn. Nice control on both. Front toss, piked. Switch, little shy of 180 it looked like, side straddle. Finishes with RO 1.5, stuck. 9.850
Tratz in for Frazier (UCLA): This music is fabulous. So her. Opens with tucked full in, good control on landing. 
Zivat (IA): Tsuk full, hop back I think.
Tyson (MIN): BHS BHS LOSO, her alignment is off and she misses her foot and skids off the side of the beam. Finishes strong with a RO1.5 stuck. 9.050
Moors (UCLA): Pretty full turn in L position to start. FHS double arabian to open, nails the landing – wow. I love that she is using succession soundtrack music here. 
Killian (IA): FTY, bounce back
Nylin (MIN): Full turn, good. Pressure is on Nylin now. She always takes her triple series RIGHT to the end of the beam, but good. Solid leap series. She looks very calm. Finishes with RO 1.5 and holds the stick with a lean forward. 9.875
Malabuyo (UCLA): Missed the first part of this due to Ramler. 
Guerin (IA): FTY, lots of power with a big hop back.
Ramler (MIN): Pretty full turn to start. BHS LOSO, her foot actually looked a little off but you wouldn't be able to tell. Front aerial beat jump, good. Beat to ring jump, lovely as always. Side aerial 1.5 stuck. Solid, everything you expect from her. One judge went for the 10 – but not both. 9.950
All eyes on Chae, as it should be.
Campbell (UCLA): Opens with big full in, lands in a deep knee bend but controls it. Pretty leaps. I love her choreography and presence on floor so much. Good second pass, step out of her front lay a little uncontrolled. Finishes with a giant double back. 
Henderson (IA): Big FTY, bounce back. 
After three: Iowa 147.650, Minnesota 147.550, UCLA 146.350
Gophers needing to count a mistake on beam is not ideal, and they are still just shy of catching Iowa for the lead. One judge did go 10 for Ramler. Iowa had a solid vault rotation, lead by Henderson's 9.875 for her massive FTY. UCLA floor was entertaining as it always is – Campbell is an absolute star and impossible not to watch when she's competing.
Something to watch in this final rotation:
A 49.000 on bars for @IowaGymnastics would give them a top-20 meet score all-time. A 49.200 would be top-5.

— Drew Porche (@TalentStats) January 17, 2022
Rotation 4: Minnesota floor, UCLA vault, Iowa bars
Iowa is within striking distance of a victory here if they can put up a solid performance on bars. Minnesota could steal it with a stellar rotation on floor. This is going to be tight.
Koch (MIN): FHS + front 2/1 + tuck front, good. leaps looked solid; RO full side pass. Finishes with FHS + rudi, good contorl on the landing 9.850
Malabuyo (UCLA): FTY, small hop. 9.725
Tolan (IA): Missed her routine, 9.400
LeNeave (MIN): RO + BHS + double pike, nice control; switch 1/2 + wolf 1/1, looked a little shy of 180 there. RO+ 1.5 + front layout, lovely. Finishes with RO BHS double tuck
Flatley (UCLA): bouncy FTY 9.750
Vance (IA): Blind change straddle jaeger, some leg bend. Something weird happened, she lost momentum and came off. Finishes strong. 9.300
Ramler (MIN): Ring split full jump, little bouncy on the landing. RO 1.5 stepout RO BHS back 2/1, right to the corner but I think she kept it in. FHS + rudi, some legs but good. Finishes with RO 1.5 front layout, good.
Moors (UCLA): Missed her vault, 9.850
Greenwald (IA): Pak dow to low bar, good. Finishes with DLO very close to the high bar. 9.575
Remlinger (MIN): Opens with a big full in, crowd is getting very into these performances now. Switch side + popa, good. RO 1.5 front lay, good.  Finishes with RO + BHS + double tuck, also good. Minnesota is well  on its way to taking this. 9.850
Chiles (UCLA): FTY,  actually I think that was a DTY…looks like she twisted a little early on the table and stumbles out of her landing. 
Steffensmeier (IA): Missed her routine while Ramler was on floor 9.650
Hooten (MIN): NEW ROUTINE NEW ROUTINE. Opens with a big full in, great landing. Crowd is going nuts. Switch side + popa, good. FHS + front 1/1 + pike; Finishes with RO BHS double back – sky high double back. Super super solid routine. Deafeningly loud in this building. 
Poston (UCLA): missed, view is blocked – 9.075
Kaji (IA): Gorgeous first HS, blind change straddle jaeger, lovely. Pak odwn to the low bar and switch kip, beautiful. Great final HS. Nails dismount. 
Loper (MIN): Opens with front lay to rudi, good. Switch to tour jete half. RO BHS 2.5, nearly sticks it. Finishes with RO 1.5, pretty. 
This is gonna be a big score for MN
Campbell (UCLA): Big FTY 9.900
Kenlin (IA): Maloney to pak,  switch kip. great form. Good final HS nails her full turn to double back dismount. 
No exhibitions today due to BTN broadcast, I'm guessing.
Final: Minnesota 196.900, Iowa 195.950, UCLA 194.850
All Around: Ramler, 39.700
Vault: Loper, 9.950
Bars: Ramler, 9.950
Beam: Ramler, 9.950
Floor: Ramler, Guerin 9.925
---
Live blog by Kalley Leer
Like what you see? Consider donating to support our efforts throughout the year!