It's fun to watch rankings change every week, but they only tell us so much about the status of a team. Which teams are on the rise and which are barely hanging on? Which ones have a competitive ranking by the grace of their RQS drop scores and which will pose a real threat in postseason? I'll dig into the real dynamics of NCAA gymnastics in this biweekly column that's part power ranking, part high school yearbook awards—all serious analysis.
Just kidding, almost zero serious analysis.
My favorite part of this column has become "I Don't Know Who Needs to Hear This, But…" because it's a perfect chance for me to effectively subtweet somebody, and oh boy, do I feel the need to subtweet this week! 
Flames Emoji
It was a sentimental and ultimately meaningless triumph, but a fun one nonetheless when Minnesota took over the No. 1 team ranking on beam this week. There were plenty of good beam routines in Minneapolis last year, but the lineup as a whole is in a different universe in 2020, and it's really a primary storyline of the season.
Great Except for That One Event 
Over the weekend, a friend messaged me to say, "Hey, you know that category in the Stock Market? I'm sure you've already done North Carolina, but…" And you know what, she's right. It's time to talk about that again.The Tar Heels have gotten worse on bars every meet this year, dropping down into the 46s this past weekend. It's the fifth-worst bars rotation in Division I and ranks below four of six Division II teams as well.
Why Is This Happening
There are a lot of strange bars mistakes from big teams happening this year. A good handful of athletes have quit after missing the same skill multiple times, and we've also seen numerous Pak-to-back-hip-circle saves. Why is all of this stuff happening now? It's getting sorta Twilight Zone.
You're Beautiful but Please Hit
Watching Sabrina Gill struggle in the anchor position on bars for Oregon State, and not compete any other event, has really stung this season. I hope her body allows her to surge later in the season because watching a senior of such consequence going out like this would be upsetting.
Quietly Cruising
Nobody is talking about Utah quite as much as it feels like they ought to. A Jillian Hoffman-less, Jaedyn Rucker-less team instead gets its sparkle from seniors Kim Tessen, who is finally living up to her intense potential after three years of lukewarm gymnastics, as well as a finally-sort-of-healthy Missy Reinstadtler. No. 3 is not a joke ranking for the Utes, and while they're still meaningfully behind Florida, they should be taken at least as seriously as Denver.
On the Struggle Bus
Usually I award this one to a team that is having a bad time as a collective, or perhaps an athlete who keeps falling and really shouldn't. This week I have to break the mold and give it to the entire middle third of Christina Desiderio.
Even with a heavily taped leg, Christina Desiderio leads off beam with a 9.825 for #LSU @WBRZ pic.twitter.com/Nx8YP2EnbL

— Reggie Chatman Jr. (@ReggieChatman) February 1, 2020
Do You Have a Seventh Routine
Washington has been in the zone for the last few weeks, following up a home 197 with an upset of UCLA in Pauley Pavilion, but as is ever the case in the Huskies' best seasons, there is really not much margin. Michaela Nelson is the beam exhibition, which is impressive in that she is back from meniscus surgery in December and worrying in that she has no dismount right now and that's the seventh-best choice. 
Was That Just a Fluke
I'm still processing the BYU 197, don't mind me.
I watched that whole thing, and I can confidently say that it wasn't only a matter of scoring. On both sides, it was one of the cleanest meets I've watched all year. But… Is it going to happen again in a hurry? 
Next Week, I Swear
We're still waiting on that one golden Michigan meet where everything comes together and we can point and say "Yes, THIS is the team we all said would be making finals." The Wolverines have been… fine, and the iffy beam ranking is really just a matter of one bad week being averaged, but there's a serious dearth of wow factor.
Won Twitter for the Week
Just @ me next time https://t.co/YttZ7LWIiQ

— Missy Reinstadtler (@Missypaigee) February 2, 2020
I Don't Know Who Needs to Hear This, But…
If you blatantly lie about a misfortune that supposedly befell you or your friend to attract internet sympathy, you not only look like a child, but you cheapen your audience's understanding of the issues you think you face and destroy any positive feeling they might have had toward you, and it's completely your fault. And no, a defensive and convoluted explanation of how it was sort of, slightly true doesn't excuse anything at all.
Fall of the Week
Wait until the end… pic.twitter.com/d74Q6r1fXL

— Bri Slonim (@bri_slonim) February 3, 2020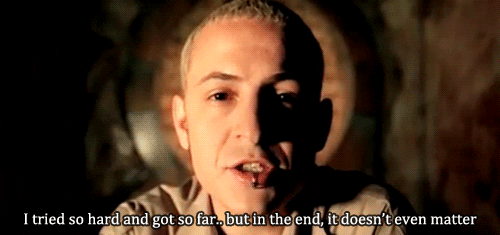 ---
Article by Rebecca Scally
Like what you see? Consider donating to support our efforts throughout the year!