It's fun to watch rankings change every week, but they only tell us so much about the status of a team. Which teams are on the rise and which are barely hanging on? Which ones have a competitive ranking by the grace of their RQS drop scores and which will pose a real threat in postseason? I'll dig into the real dynamics of NCAA gymnastics in this biweekly column that's part power ranking, part high school yearbook awards—all serious analysis.
Just kidding, almost zero serious analysis.
It finally feels like we're settled into season. The rankings reflect at least something about what's happening in the world, Suzanne Yoculan's gotten in at least one ridiculous Facebook argument per week, we've figured out which judges are actually taking the new pause deductions and everyone's gotten their one awful January meet out of the way. There's still plenty of really bizarre stuff happening though, and I'm here to help you sort through it.
Flames Emoji
Ohio State is ranked No. 15 this week with three scores over 196 already, which is very nice but becomes crazy when you find out that IT HASN'T HAD A HOME MEET YET. Three road 196s is already more than Ohio State ever managed in 2018. The Buckeyes have nothing to fear from RQS. The Buckeyes laugh in the face of RQS.
Great Except for That One Event
CAL. BARS. I really thought we were past this.
Quietly Cruising
Who's still undefeated in the SEC?
Auburn is! Hi Auburn!
Just When You Thought They'd Done It
Washington had a fantastic second meet at Arizona, soaring on beam to register a mid-196 without breaking a sweat and then returned home and promptly forgot how to beam. What? That's not your thing. It wasn't a disaster, but Washington usually relies on beam to recover from vault being…yeah…so we'll be hoping to avoid a repeat performance.
On the Struggle Bus
We don't know exactly who is dealing with what at SEMO, but we do know that it only used eight gymnasts at its most recent meet. We also know that the injury situation has been challenging enough that one team member's boyfriend bought flowers for her and all of her roommates to make them feel better.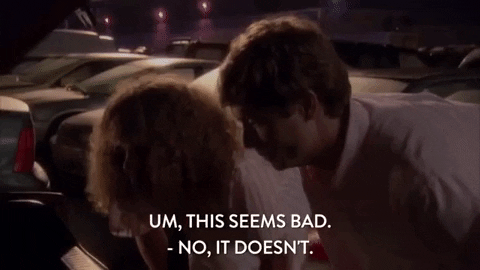 Do You Have a Seventh Routine
It's not completely new for Michigan to be skirting the abyss in terms of depth, but the Wolverines definitely won't be enjoying the loss of Maggie O'Hara, who seems to have recently torn her Achilles. They're not far away from needing Emma McLean on bars again, and as a reminder, the last time she competed the event she got an actual 6.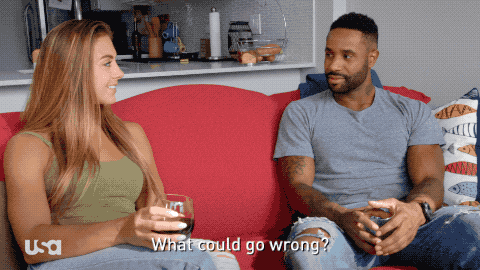 Was That Just a Fluke?
Northern Illinois has been strong this year, but even on home floor in a generously scored meet a floor rotation score of 49.375 is a LOT.
Next Week, I Swear
Arkansas is by far the worst really good team this season. It has an incredibly talented and not-even-very-injured roster, but it can't seem to string together hit routines on bars and beam. I don't know why, and I hope it'll be over soon.
Why Is This Happening
The epidemic of judging irregularities we talked about last time hasn't faded at all, but now we also have a plague of equipment issues. Sabrina Vega broke the beam at Georgia, and only an hour or so later Chris Waller was using a wrench to adjust the one at UCLA after warm ups. George Washington had to wait to compete while the vault at West Virginia got a replacement part, and the floor music at Nebraska cut out for an extended period.
Bye bye broken beam! #ncaagym pic.twitter.com/vBNj5DcDue

— Devon R. Goss (@DevonRGoss) January 21, 2019
Please Never Leave
In every meet so far this year Arizona State has gotten either 15 or 16 competition routines from its senior class. The implications for next year are obvious and not exciting. We expect Morgan Wilson to return for a fifth year, and if Katelyn Lentz elects to redshirt and come back, the two of them will reduce the sting. But still, yikes.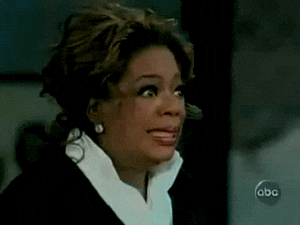 Glad You're Having Fun
Kyla Bryant is only a sophomore and already such a mom, which is good because Stanford NEEDS THAT.
Hugs and smiles.@katelyn_ohashi and Kyla Bryant share a moment together after today's meet. pic.twitter.com/T8LfzGe91f

— Pac-12 Network (@Pac12Network) January 28, 2019
Well That's Different
Truly H E R E for Stephen Nedoroscik's Zorro masked avenger goggles for pommels and would like Morgan to step up her game, possibly even working them into a floor theme? We'll circle back. pic.twitter.com/0stntUxmFZ

— The Gymternet (@thegymterdotnet) January 26, 2019
Fall of the Week
I couldn't pick between these two.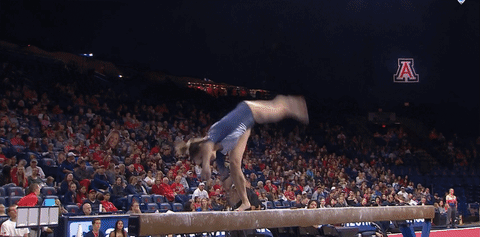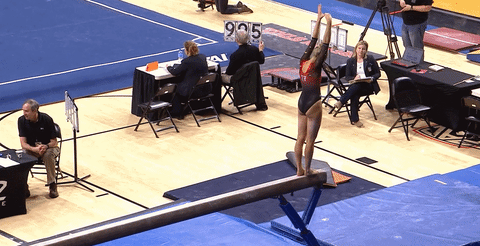 At the rate of weirdness we've seen so far this season, I'm projecting that in two weeks I'll be writing about a public feud between two head coaches, a high profile disciplinary suspension and a streaker at a Utah meet. (Really, I'm shocked that that last one hasn't happened yet.) I'm excited to find out. Also I realized I don't have a single animal gif yet this week so here's one. Bye!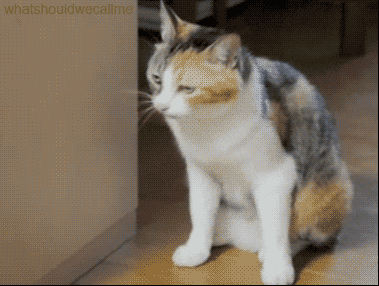 READ THIS NEXT: Leotard Rankings: Week Four
Want to receive the latest collegiate gymnastics news in your inbox? Sign up for the College Gym NewsLetter here.
---
Article by Rebecca Scally
Like what you see? Consider donating to support our efforts throughout the year!