Texas Woman's at Centenary
The Big Storyline: After a few rough weeks on bars, Texas Woman's roared back with a season high on that event and in the team total. Beam still has room to grow, but with a second 195.000+ of the season, the Pioneers are very much in contention for the MIC and USAG titles. Meanwhile, Centenary surprised with a monstrous 192.300 (I think… see the Controversies section for more details) that is not only its first 190.000+ score of the 2021 season, it's its best score outright since 2019. Season highs on bars and beam (a fantastic 48.575) led the way, and junior Kendall Sanders won the all around.
Implications: Centenary is the odd team out heading into conference weekend, with all four teams ranking very close together, but the Ladies are still likely to finish the season as the best Division III team outright. Texas Woman's dropped a low NQS score and reclaimed the No. 2 ranking in USAG over SEMO.
Records: Kendall Sanders' 38.825 in the all around is a personal best. Eleven Centenary routines were career highs, including three by seniors Sierra Ponder and Jerrica Harris.
Controversies: There's some confusion about Centenary's final score at this event. Road to Nationals lists it as 192.300 and has a scoresheet backing that number up, but the scoresheet is just the document as generated at the meet and unsigned so we can't verify that it's final. Meanwhile, Texas Woman's lists Centenary's score as 192.250, Centenary's schedule echoes Road to Nationals' 192.300 number and Centenary's press release hilariously states the final score as 193.000.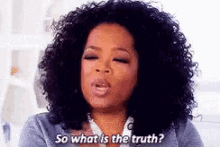 Video Type:

Live Stream (free)

Live Blog Editor:

None